'Northern Lights,' a debut novel by Raymond Strom, explores a young man's sexuality as he searches for his mother in the upper Midwest. The novel is scheduled for Feb. 12 release by Simon & Schuster.
Strom was born in Hibbing and lived in small towns across Minnesota, Wisconsin, the Dakotas and Montana.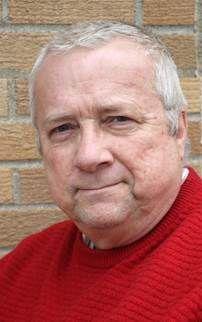 Shane Stephenson, who admits to his friend Russell that he's attracted to both boys and girls, was kicked out of his uncle's home after his father's death. He finds himself alone, searching for a mother who left the home years before, and happens upon his mother's last known address in the small town of Holm, an enclave of ethnic Swedes hit hard by the meth epidemic of the 1990s. It's the summer before he's to enter college, and Shane faces many transitions and challenges, not the least of which is his struggle with his sexuality.
Shane soon strikes up some friendships, however. He meets Jenny, a beautiful artist who latches onto Shane, not despite but because of his confused sexuality, which makes him interesting. He also meets "J" and his girlfriend, Mary, and Russell, a young man who awakens Shane's repressed sexuality.
Shane also meets up with Sven Svenson, the town bully who is deeply involved in the drug trade and who embroils Shane in a turbulent web of violence.
When Jenny buys Shane a bus ticket so he can search for his mother in Michigan, he makes a discovery that not only shatters his expectations of the person he had hoped to find, but also shows the new direction he must take if he is to succeed in life. After leaving his mother, he returns to Holm and unimaginable tragedy.
Strom holds nothing back in the violence Shane faces. He depicts Shane's adolescent sexual encounters realistically, but without dwelling on the explicit. The overriding theme of Shane's search for his identity should appeal to both young adult and adult readers.
Strom strikes a painful chord as he takes a hard look at the meth epidemic in the upper Midwest. He also offers a heartwarming glimpse at the goodness of humanity that Shane encounters when he needs it the most.
You come away from this novel feeling as though as though you've met real people and engaged with them in their lives. This is an incredibly well-crafted debut novel.