I grew up in a small town in northwestern Iowa. My dad was a small-town businessman. He started out with a cafe simply called Rosey's. Later he purchased Livermore Lanes, a bowling alley. Then he opened the Livermore Ballroom, which is being inducted into the Iowa Rock 'n Roll Hall of Fame over Labor Day weekend. Later he would sell this and open the Des Moines Township Ballroom.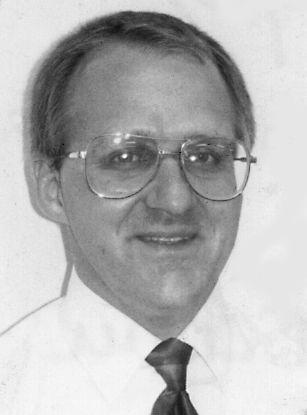 My mother was his partner as they worked side by side. They had three boys; I am the youngest. Dad's businesses were important to him and Mom. But my brothers and I all knew that we were loved and first in their hearts. Before I reached my teenage years, my mother was diagnosed with cancer. I never knew much about it; I just knew it was bad. Over the next 10-plus years I watched my mother go through surgery after surgery. From her colon to her lung to her brain. I watched as this beautiful 135-pound woman, who could outwork anyone, began to weaken and lose weight.
One memory that I'll never forget was the day Dad and I drove down to the University of Iowa Hospital to see Mom after one of her treatments. After our visit Dad and I walked out to the car, and instead of starting the car, Dad just put his head in his hands on the steering wheel and wept. This was the first time I had ever seen my dad cry. My mom passed away a few years after this. She was 54 years old.
When I started my pastoral and preaching ministry for the Lord, I asked God for two things. "Lord, send me anywhere you want, just not Minnesota. And, Lord, don't let me have cancer." Well, for 29 years I have been blessed to be in Minnesota. To raise my children here. To enjoy the four seasons. The spectacular sunrises and sunsets. To be in the heart of the best medical care in the world. To be an hour away from a Twins or Vikings game. And to be blessed with a loving church family. Now as for my second request, early last month, I was diagnosed with stage three rectal cancer. It's amazing how quickly my and my wife's lives have changed in one month.
In this past month God has exposed the foolishness of my fears and the greatness of His loving care to me. He has put me in the care of some of the best doctors and nurses in the world. A team of both Allina and Mayo doctors and surgeons. A network of Christians from around the world praying for me. A loving and supporting church, who desire to help me in any way they can.
A few months ago I memorized Galatians 2:20: "I have been crucified with Christ, it is no longer I who live, but Christ lives in me; and the life which I now live in the flesh I live by faith in the Son of God, who loved me and gave Himself for me."
God never promises to give us a life free from pain or suffering, nor free from trials or temptations. But what He has promised, He will do. He has given me a peace and joy I cannot explain (Philippians 4:7); a comfort in His care (2 Corinthians 1:3-4); and a trust in Him who created me and saved me through His son, Jesus Christ.
Monday, I had my first chemotherapy treatment. It is my prayer that God will use this for His glory. I have confidence He already is.
I write this article not wanting anyone to feel sorry for me or pity me. This experience is an encouraging blessing to me. I don't know how this will end. But this I know: "Christ lives in me; and the life which I now live in the flesh I live by faith in the Son of God who loved me and gave Himself for me."
I pray that this article will encourage you and glorify God.