Tyler Stenzel and Scott Broty landed jobs just a few months after starting in the machine tool technology program at South Central College.
Skilled manufacturing workers are in such high demand, said SCC President Annette Parker, that employers are commonly snatching up students well before they've completed their studies.
The college will share a $2 million federal funding appropriation to expand three programs, bring them to employers and create more flexibility for students who have already entered the workforce.
SCC (which has campuses in Faribault and North Mankato) and Minnesota State College Southeast (a community and technical college with campuses in Red Wing and Winona) will partner and share $2.06 million.
The funds come from the omnibus bill approved by Congress last week and signed into law by the president this week.
The bill included earmarks for projects in each state. Minnesota is receiving over $130 million. Parker thanked Sen. Amy Klobuchar and Sen. Tina Smith for including SCC in their funding requests.
"We will be effective in how we use the funding," Parker said. "It's going be be a benefit from Winona to New Ulm."
It's not yet known when the funds will be awarded and not yet decided how the over $2 million will be split between SCC and Minnesota State College Southeast, Parker said. The colleges will partner on some of the enhancements, she said.
At SCC, the funds will support three programs: machine tool technology, welding and mechatronics (a combination of mechanics and electronics). 
Some of the funds will be used to update curriculum and to bring in new equipment at both of SCC's campuses, according to Parker.
Funds also will be used to buy more mobile equipment. That will allow SCC to expand its customized workforce education program, in which businesses can contract with the college to provide their workers with customized training. With more mobile equipment, Parker said SCC will be able to bring more training into workplaces.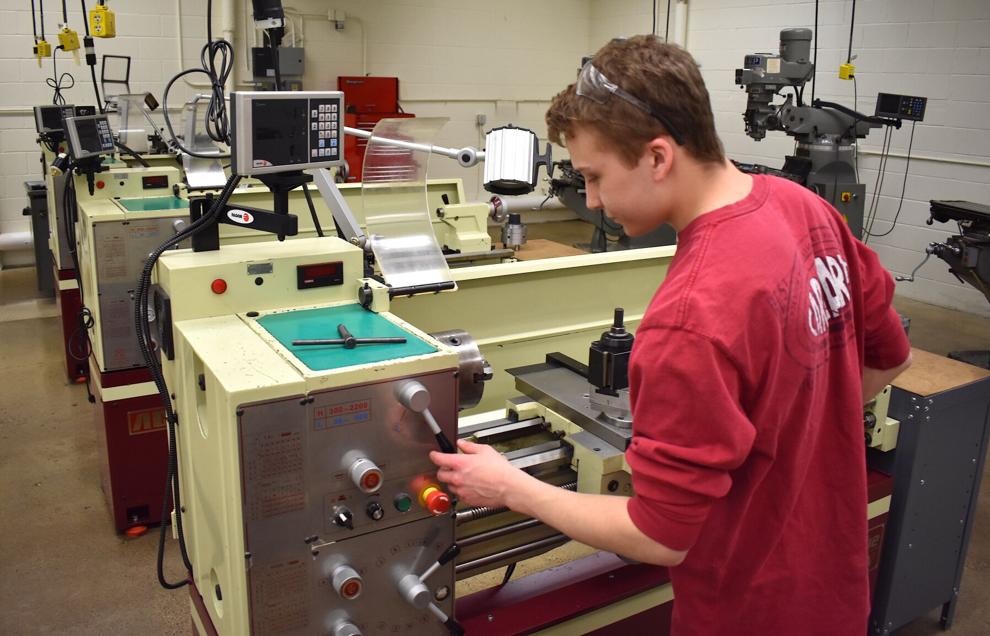 SCC also will work to make more flexible class schedules and bring back the two-year machine tool technology program.
So many students were taking jobs instead of continuing for a second year that the college did not have enough enrollment to sustain the two-year program. But employers are still in need of employees with skills gained in the second year, said instructor Bill Block.
College staff are hoping adding more class times and online options will entice more machine tool technology students to continue their studies even after they've landed a job.
Both Stenzel and Broty, who are completing the one-year program at the Faribault campus, said they'd consider returning for another year if it's offered again.
More flexible schedules also will aid recruitment and retention in the college's other skilled manufacturing programs, Parker said.