A three-time nominee finally claimed the top prize in the Faribault Area Chamber of Commerce's annual business awards.
Reliance Bank was named the 2022 Business of the Year at a luncheon Thursday. The community bank opened in Faribault in 2007 and was celebrated for its business growth as well as its community service.
The chamber annually accepts nominations and a committee selects recipients of four awards. This year, it received about 100 nominations, said Jody Long, vice chair of the chamber's board.
The Business of the Year is the grand prize. It's the third time Reliance Bank has been a finalist.
"I've always really enjoyed this day, because it celebrates area businesses. It's a great honor," said bank President Todd Markman.
Other finalists for the business of the year honor were Vintage Escapes Winery and Legacy House eXP Realty.
Vintage Escapes is a family-operated winery in Kilkenny. In addition to a 3-acre vineyard that produces over a dozen wines, Ashley and Dan Reller invite visitors for tastings, music and other events.
Legacy House is a new real estate services firm in downtown Faribault founded by Hailey Warner and Lacie Nelson. They partner with eXp Realty for brokerage services.
Reliance Bank opened in 2007 with nine employees and since has grown to a staff of 35.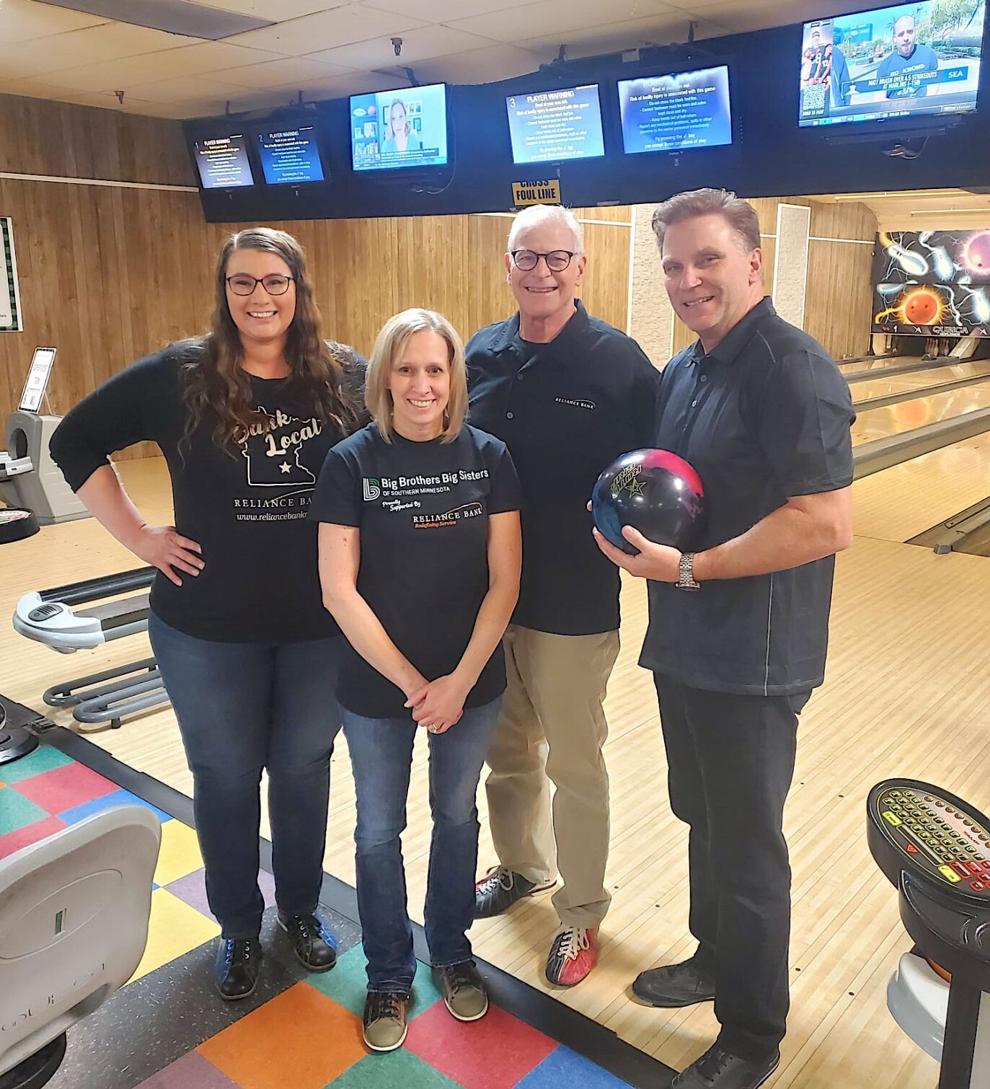 "We've had tremendous growth the last couple of years, even throughout the pandemic," Markman said.
The bank was the No. 1 issuer of Paycheck Protection Program loans in the city, according to Markman. The federal program provided forgivable loans to businesses to keep workers employed during the pandemic. Over 400 Reliance Bank customers received over $40 million over two years.
Markman said his bank emphasizes personal relationships, with both its personal and business banking clients.
"It's all about our community and our customers and what we can do here," he said.
Reliance Bank also is actively involved in the community via sponsorships and service projects. Bank employees collectively volunteer an average of 300 hours per month. For 15 consecutive years the bank also has had an employee participate in the chamber's Faribault Futures leadership development program.
"Our employees give back," Markman said. "As they participate throughout the community, we believe that comes back to us in many, many ways."
The Chamber of Commerce also gave out three other annual awards Thursday.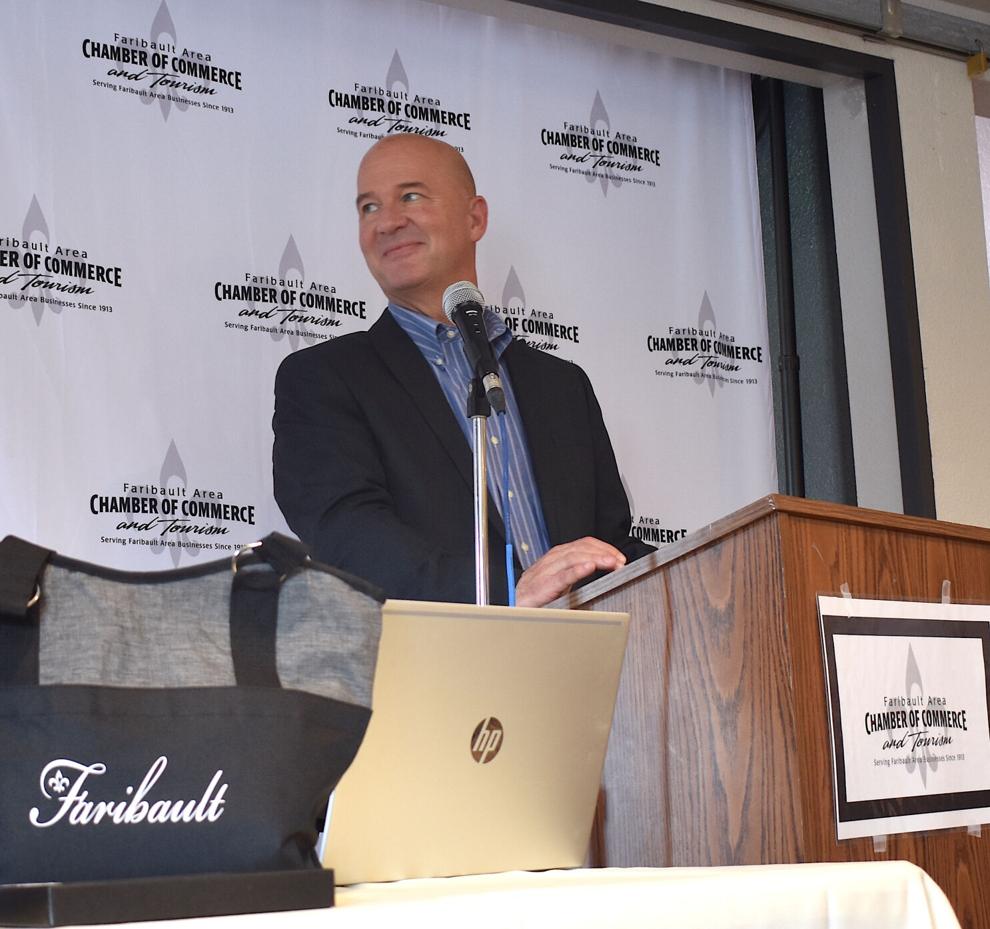 Humphrey Manlift and Mike and Mary Richie received Legacy Awards.
Humphrey Manlift is celebrating its 135th anniversary and is now the lone manufacturer of manlifts. The company was one of the founding members of the Chamber of Commerce.
The Richies own Richie Eye Clinic and Mill City Senior Living. Mike also serves on the nonprofit corporation that is working on downtown redevelopment.
Faribo Sno-Go Club was named the Volunteer of the Year. The club maintains groomed snowmobile trails in Rice County and is active in the chamber's Winterfest, including hosting a snowmobile show.
The Falcon Educational Enrichment Program received the Excellence in Education Award. FEEP provides grants to Faribault Area Schools teachers for extra educational materials.
Six businesses also received Customer Service Awards: Donahue's Greenhouse, Good Day Coffee, Redemption, Paddingtons Seed and Feed, Thrivent Financial and T-Mobile.