Visitors to the teaching garden at the Rice County Fairgrounds will find new seating, a free seed library and other additions.
An active group of Rice County Master Gardeners continue to improve the garden, which was installed in a partnership with the Bethlehem Academy Agriculture Department.
While the garden at the Rice County Fairgrounds has already seen a lot of improvements over the last several years, Master Gardener Coordinator for Steele and Rice Counties Lorrie Rugg said there are always things do be doing in the garden. She said gardening is always a work in progress.
Rugg said the biggest new addition for this season is ordering/attaching plant tags to identify all the plants in the garden.
"So as people are walking through the garden, they can know what the plants are that they are viewing," Rugg said. "This greatly adds to the educational piece of the Master Gardening world."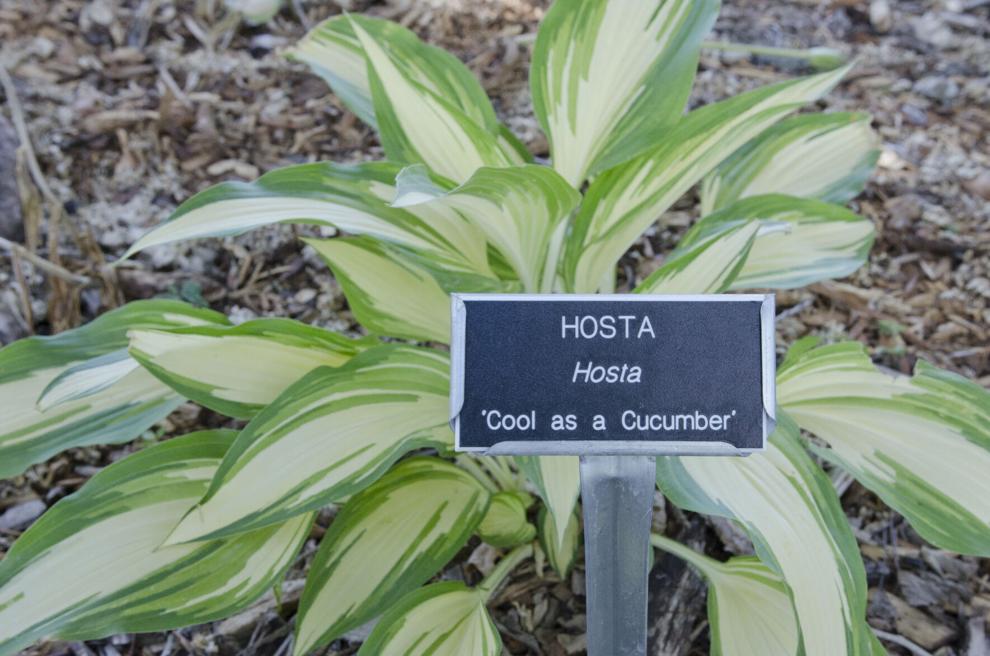 The Rice County Master Gardeners are a group of volunteer gardening enthusiasts who have gone through intensive horticultural training. Once completing training, Master Gardeners volunteer in their communities by giving lectures, creating gardens, conducting research and other projects.
Master Gardener volunteers first began working the teaching gardens at the fairgrounds several years ago after the Rice Soil and Water Conservation District installed a rain garden on the grounds in 2008.
Rugg said her favorite part of the garden is the teaching aspect.
"There is always something to learn about in the gardening world. Seeing plants actually growing and not just a picture in a book - I am a visual kind of person and I love that and hopefully, people viewing the garden will want to plant or grow some of the things we have," Rugg said.
The seed trials are also a favorite part of hers. Above all, Rugg said gardening is a stress reliever for her.
"If someone sits on one of our benches and helps to let their mind settle down and relax, it is so worth it," Rugg said. "Our garden is well cared for - and we hope that people will come and appreciate all that nature has to offer."
Last summer, one of the old rides from the Tilt a Whirl Strawberry-Go-Round was placed next to the gazebo for viewers to sit in.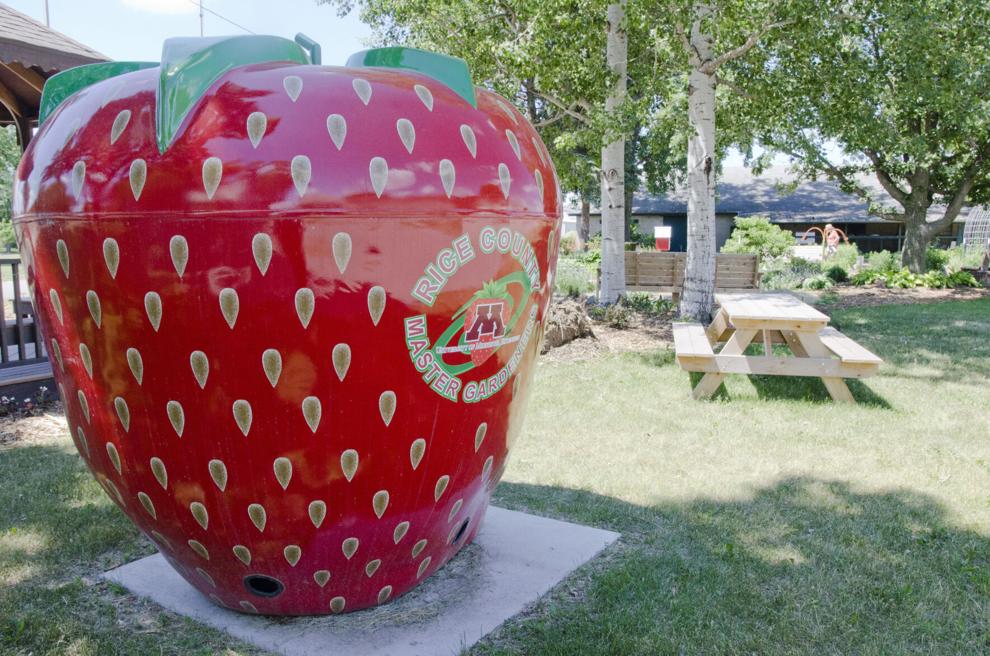 Rugg said work also continues on paving the pathways through the garden for more accessibility.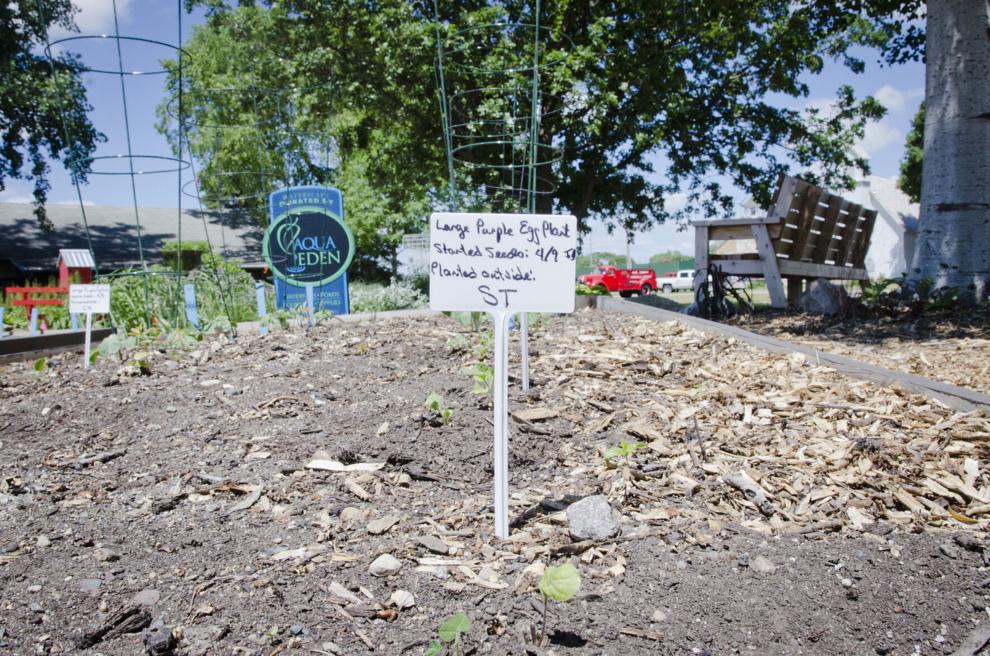 Raised beds in the teaching garden contain seed trials for the University of Minnesota. Master Gardeners plant the seeds and report on how they are doing. The data is given to the university as it works to generate new types of seeds.
"There are a lot of parts and pieces that are happening out there," Rugg said.
Co-chairs of the teaching garden this year are Marian Wolf, Mickey Dogotch and Tricia Streitz. Dogotch said a few other projects that have taken place include a revamping of the pond, which they took down to the liner.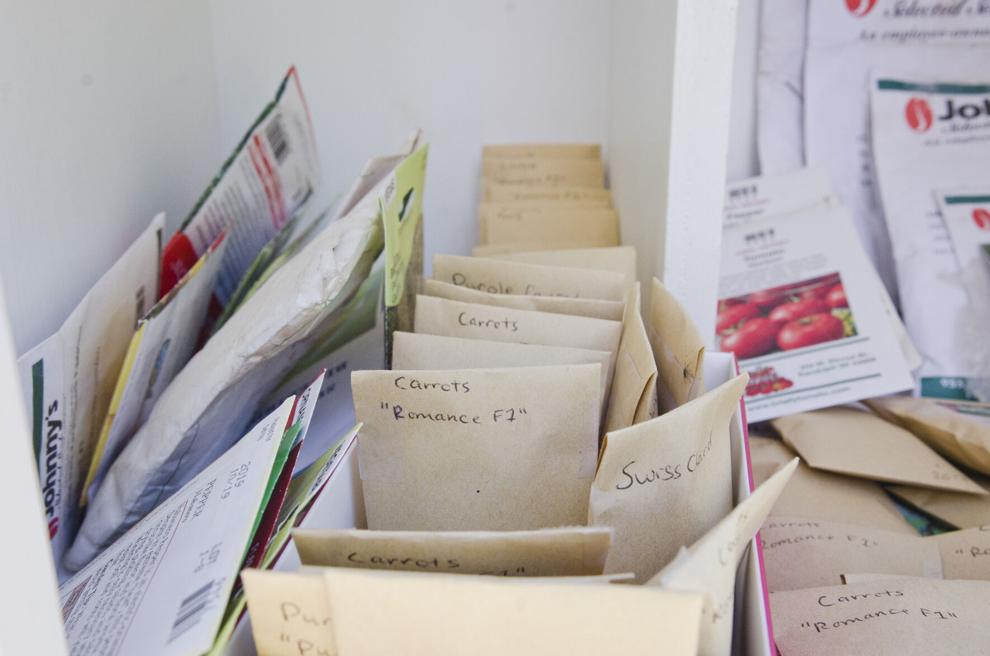 Two red benches made by Bethlehem Academy students have also been added to the garden, along with a free library filled with seeds free for the taking.
"The benches have been a good addition," Wolf said.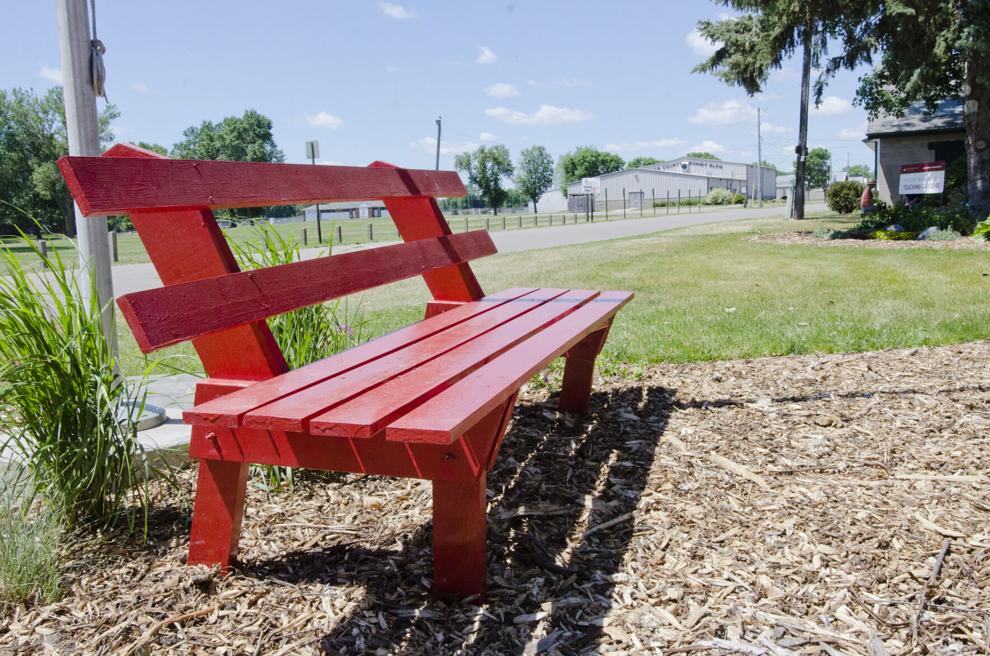 Dogotch said she has been enjoying how the garden grows and changes over the years.
"We are always putting something new in, moving things around and replacing older plants," Dogotch said. "It's been fun."
Plants are purchased through greenhouses, along with those donated to Minnesota Green. A community outreach program of the Minnesota State Horticultural Society, Minnesota Green receives donations of plants and other gardening supplies and distributes them to community and public gardens.
"We take whatever is available," Wolf said. "Then it's all hands on deck to plant, plant, plant. We have a lot of people volunteer to help with the planting and laying of the pavers."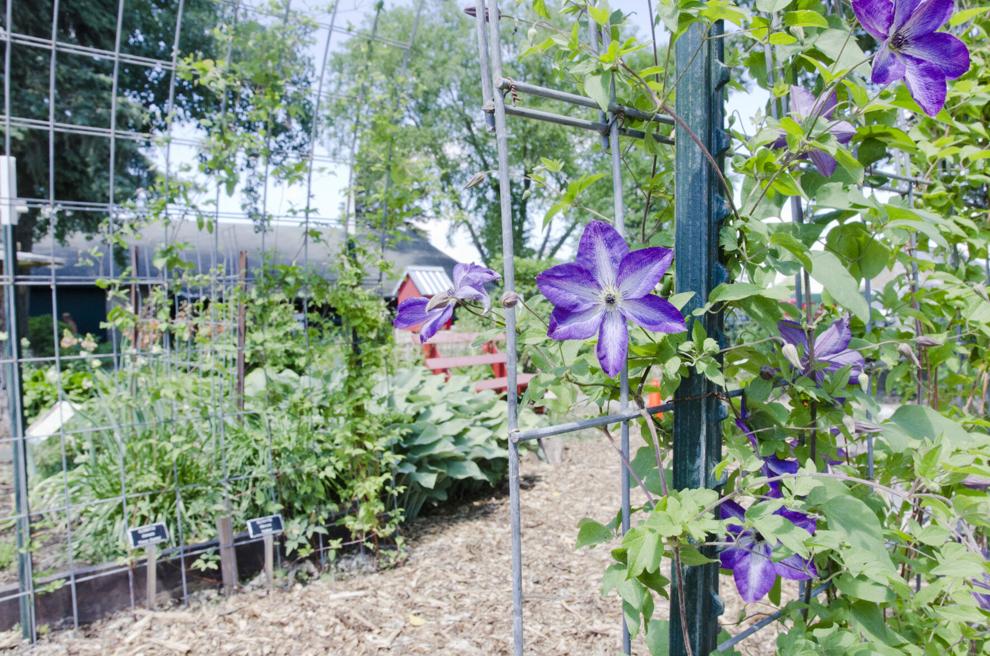 Wolf has enjoyed working with other local Master Gardeners and hearing everyone's input on where certain plants and new additions should go.
"It's a different way to get to know members," Wolf said.