The setting of Faribault High School's spring musical is a high school like any other — where students and staff spontaneously burst into song and dance.
No one who attends Sondheim High School questions the unceasing theatrics until a transfer student challenges the status quo in "Help! I'm Trapped in a Musical!"
FHS junior Caroline Drenth plays Norma LaBelle, the new kid in town who doesn't quite comprehend the rules at Sondheim High. Going to a new school is hard enough, but having a math teacher who assigns choreography for homework makes Norma feel even more like a fish out of water.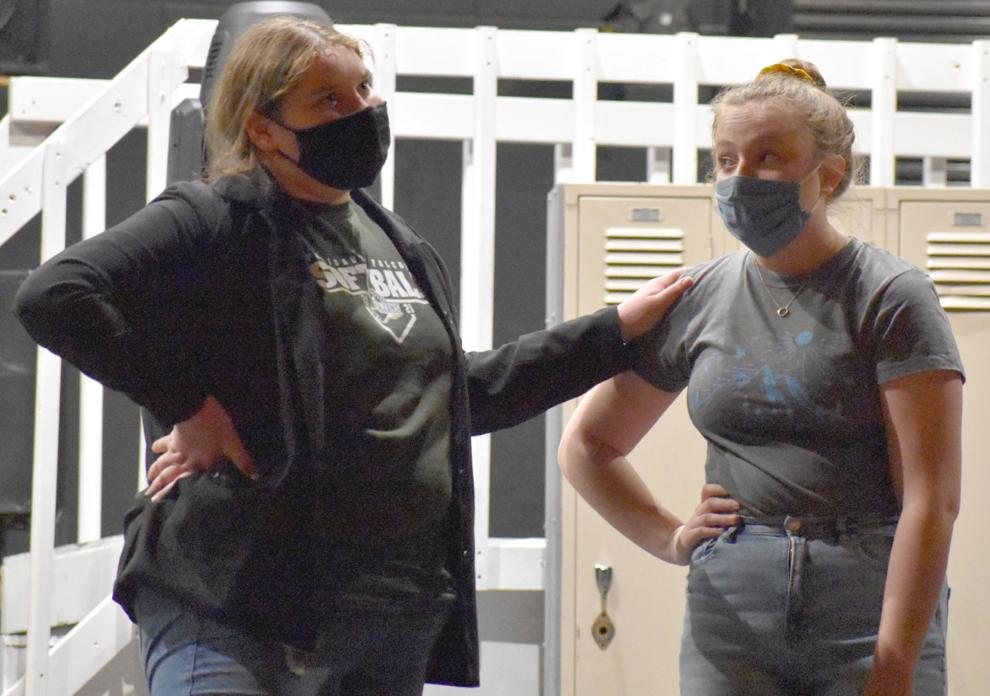 "I'm the only kid from another high school, so I have to be a lot more reactionary," Drenth said. "It's the first big lead I've ever gotten, so I'm grateful to be part of the show."
Planned for live productions, "Help! I'm Trapped in a Musical!" premieres at 7:30 p.m. Thursday, April 15 with performances 7:30 p.m. April 16 and 17 and a 2 p.m. showing April 18. The maximum capacity for each production is 250 people, to comply with social distancing guidelines. Masks are required for audience members.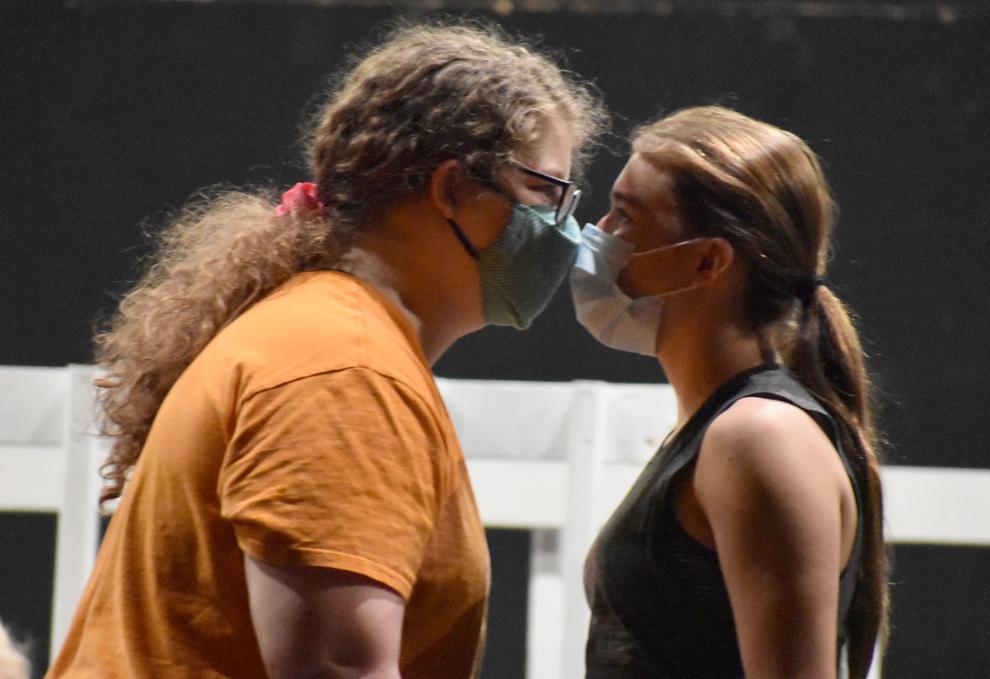 "Help! I'm Trapped in a Musical!" is FHS Theatre Troupe's first musical since 2019, because COVID-19 made its debut just as students were preparing for "Footloose" in spring 2020. For FHS senior Tanner Longshore, the cancellation of last year's production was devastating as he was cast as the lead character.
"Last year was coming along nicely, and we had it perfect, but the saying 'too good to be true' was real," Longshore said. 
As frustrating as it was to let go of "Footloose," Longshore said it's been rewarding to return to the stage for a new show. This time around, he was again cast as the love interest. A jock who enjoys theater, Hunter is confident and sociable but doesn't know how to convey his feelings for Norma without singing an '80s power ballad, much to Norma's dismay.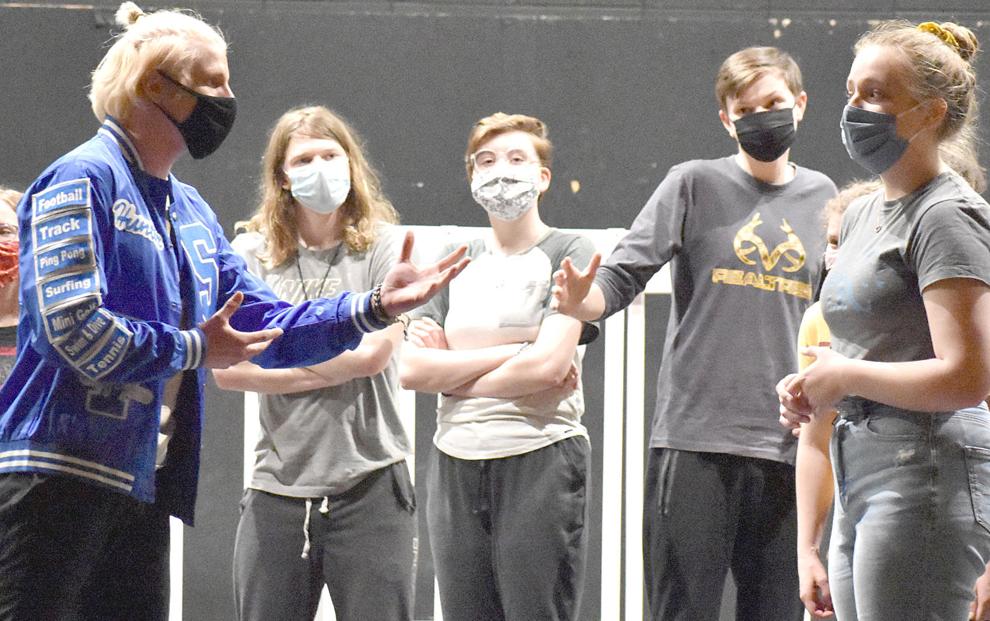 "This show has definitely shown you how much a musical can be," Longshore said. "How physically taxing it can be, and how much you need to be on top of things … We've had to put a lot more work into it with more than just speaking lines."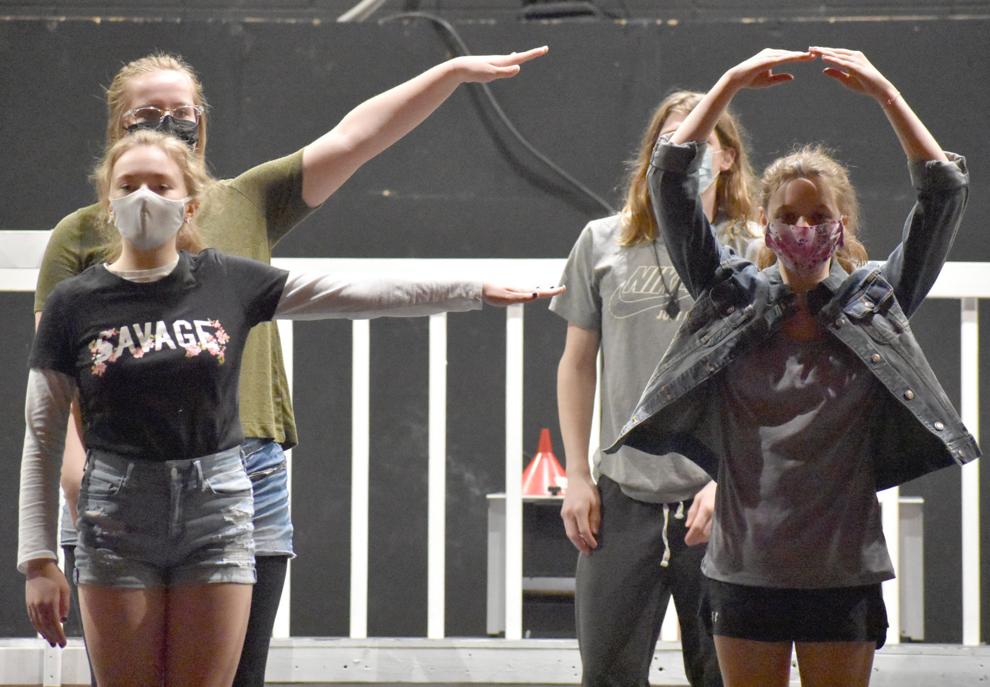 Nearly every song in the production is based on songs from other musicals, some familiar like "The Lion King," and "Hamilton" and others more obscure like "Grease 2."
Many songs are parodies, like "Detention Tango," which is based on "Cell Block Tango" from "Chicago." Junior Jordyn Tesch was cast in this number based on her previous dance experience and also has a few solo parts.
Apart from being a dance captain, Tesch plays Sutton, the school's "bad girl" who wants to bend the rules. At first, she's skeptical of Norma, who has caught the interest of Sutton's brother, Hunter.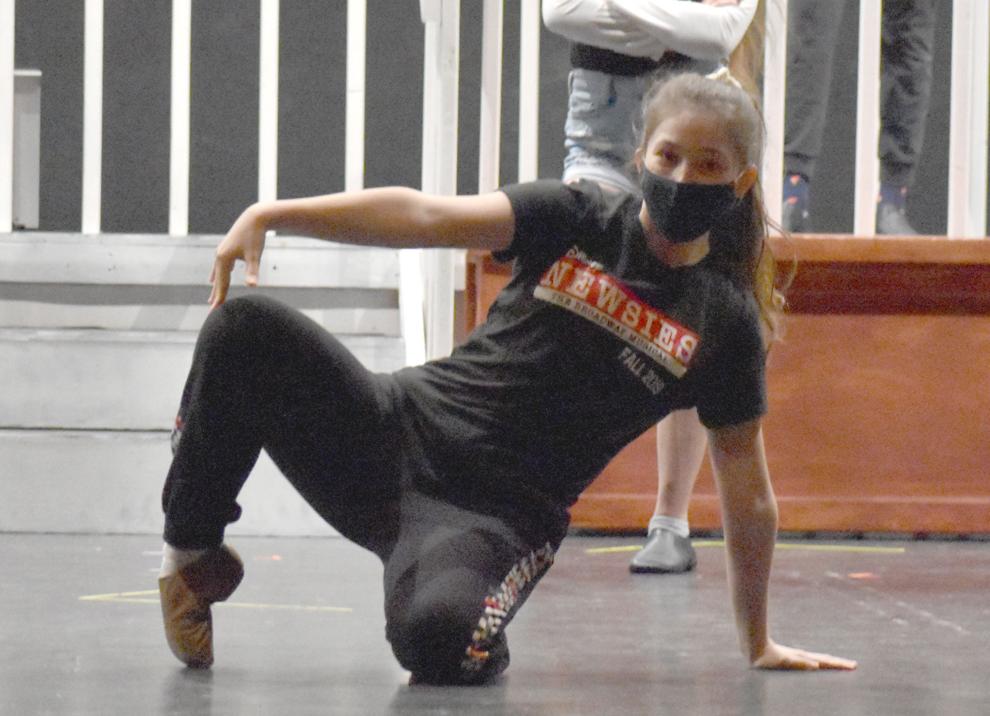 "My favorite part has probably been all the dancing and the end of Act I is fun because it's more of a contemporary routine," Tesch said.
Roman Howells, a freshman at FHS, said his favorite scene is "The Pythagorean Theorem." It starts with a teacher doing a solo rap as students dance in their seats and progresses into a bigger song and dance number.
"I like the singing and the dancing, and the other actors are fun to work with," Howells said. "At first the dancing was challenging, but I've gotten the hang of most of it."
Director Paul Johnson applauds students for their perseverance all year. Ever since last summer, he asked himself how he could make a musical possible for this spring and continuously checked COVID-19 case numbers in Rice County to ensure the safety of in-person performances.
Since Faribault Middle School chose not to do theater productions this year, Johnson also opened the musical to eighth graders. These newcomers can be seen on stage as well as in the tech department.
"It will be a nice transition for them next year," Johnson said.