Starting off a new school year in a new building isn't just an adjustment for students. For many of their teachers, joining the Faribault Public Schools staff is an equally new experience.
This year, to prepare new instructors set to teach everything from Early Childhood programming through high school, the Faribault District Cabinet arranged a community tour for new staff members.
"I think it was nice to see the community we'll all be working in," said Alyssa Boss, who will teach social studies at Faribault High School.
Said Isaac Heins, a new FHS English teacher: "It was nice to see all the different businesses and parks and learn about the history of Faribault."
Heins, previously from Manterfeld, said he was interested in learning about the Faribault history of the Tilt-a-Whirl and the backstory of the Bruce Smith Field at FHS. Boss, a recent St. Olaf College graduate, said she enjoyed learning about the ways different businesses work with the district and Faribault students.
New teachers first gathered at the Faribault District Office Wednesday morning for a meet and greet, breakfast, photos, and a talk from Director of Teaching and Learning Ryan Krominga.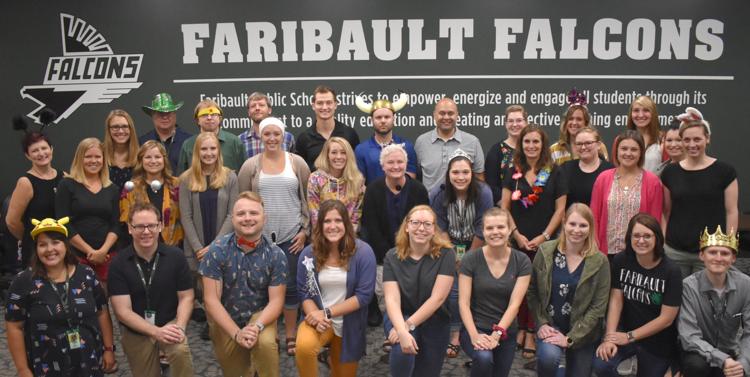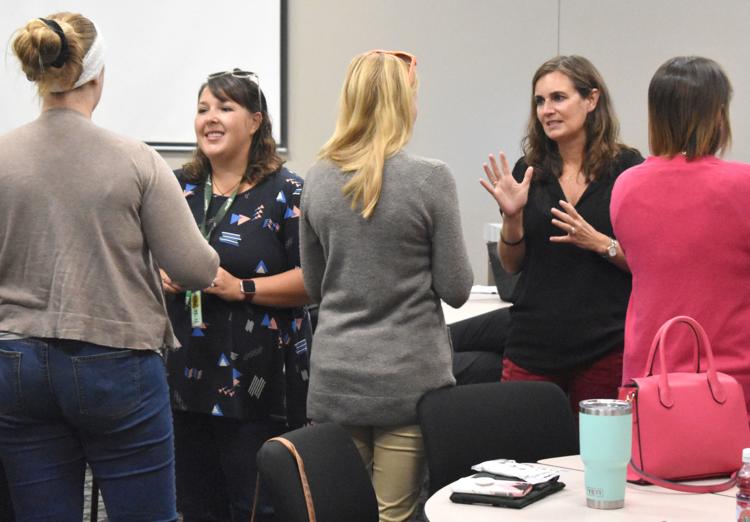 From there, the new teachers boarded a charter bus with the cabinet members — and special guest Freddy the Falcon — and ventured to the downtown business district for a scavenger hunt. On the tour, teachers learned visited various downtown businesses like Bluebird Cakery, Crack of Dawn Bakehous, Finally a Gift Shop and Burkhartzmeyer Shoes.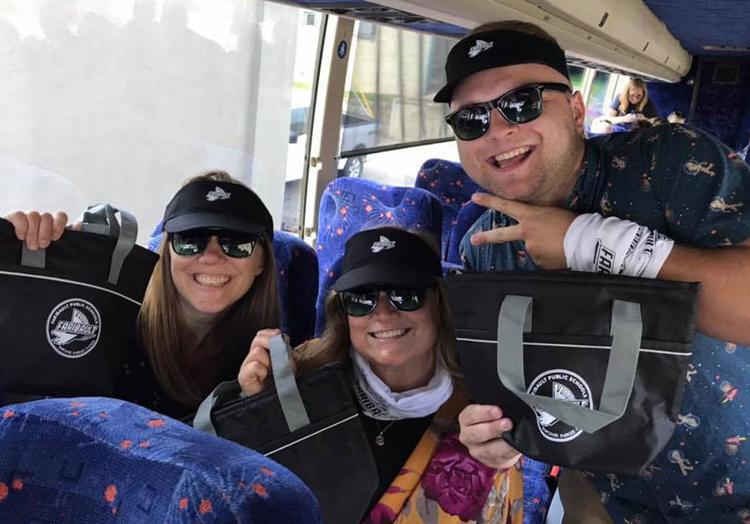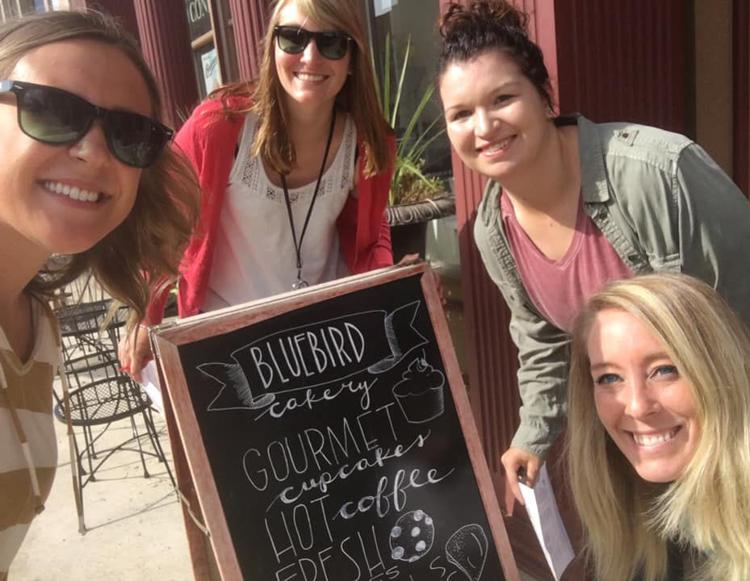 The bus also took the group to see Shattuck-St. Mary's School and each of the schools in the Faribault district. That way, teachers saw the buildings where their students previously attended school or would attend school in the future.
After a tour of the schools and area businesses, the new teachers gathered at River Bend Nature Center for a presentation and lunch.
Apart from introducing staff members to the Faribault community, the tour also served as an opportunity for new teachers to get to know one another before the school year officially starts.
"A lot of us grew pretty close during the three days of orientation," said Heins. "It was a nice time to joke around on the bus."
According to Sesker, the majority of the new teachers at Faribault Public Schools came from areas other than Faribault. That's part of the reason why he and Krominga, Nicole Yochum, Anne Marie Leland, Rob Dehnert and Andrew Adams organized the tour.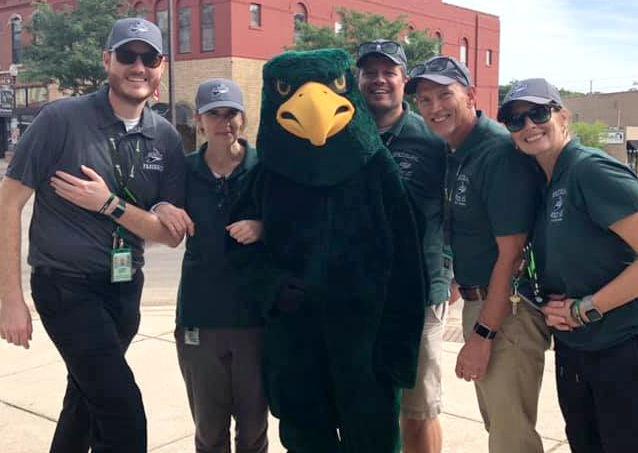 "It's about getting to know our community and our town," and Sesker, "and second of all, it gives us [cabinet members] a chance to meet each of the teachers individually and start building those relationships."