Sambath Ouch hadn't seen his sister, Chum, in 43 years.
Decades later, Sambath, 55, and Chum, 60, talk easily, sitting outside Sambath's Faribault home. In the yard, his granddaughters run around in bright-colored dresses. Two lapdogs lounge in the shade. The scene looks nothing like the circumstances of war and loss that separated the siblings. Looking back, Sambath views the reunion and his very survival as a miracle. 
The story begins far from Faribault, in mid-1960s Cambodia. Before Sambath turned 5, his mother had died in childbirth and his father had gone off to fight in the Vietnam War, leaving older sisters to feed and care for the family.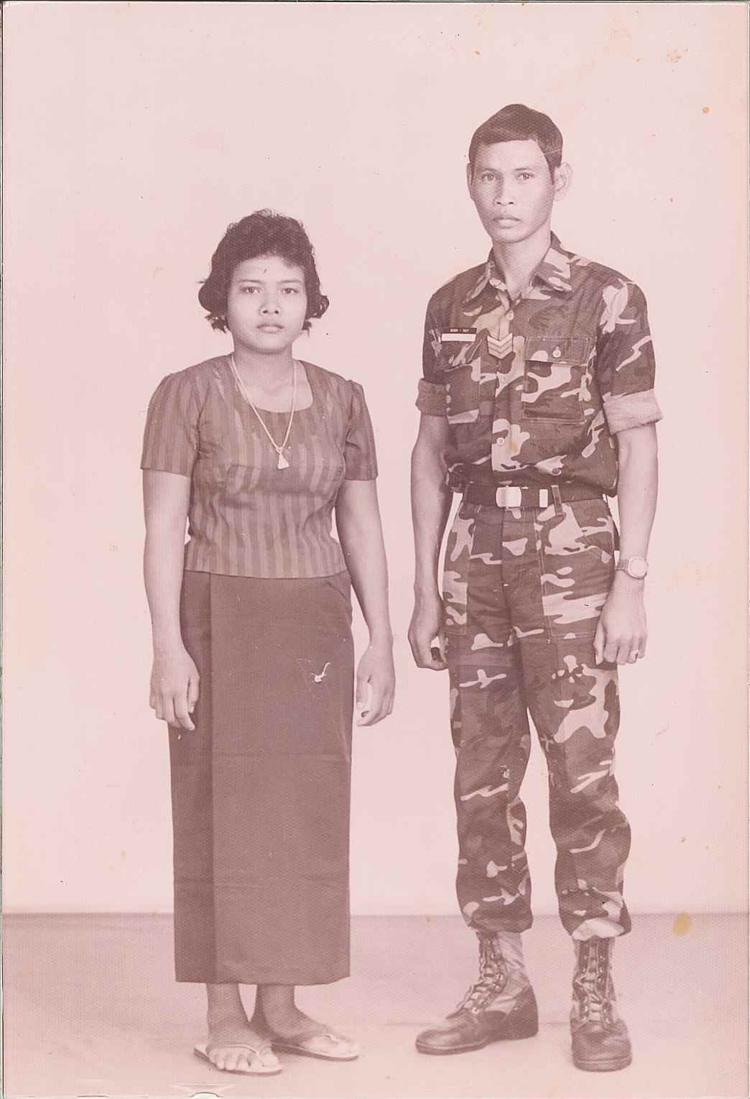 After his father remarried, the family had a total of nine children. Four are still alive. Since his father wasn't going to be around to care for everyone, he sent Sambath to live in a Buddhist temple, where the child attended school and knocked on doors to beg for rice. Once a month, he crossed a length of jungle alone (about the distance between Faribault and Northfield), swimming across a river during monsoon season, to see the rest of his family. 
Compared to later experiences, he said, living with the Buddhists wasn't bad, even with the monthly trek.
"They took care of me really well, that's what I believe. They taught me some good. They gave me everything," said Sambath.
But as the war moved closer to their home, Sambath was sent back to his family for good. Cambodia became a violent place where Sambath and Chum lived in constant fear, especially after communist soldiers killed an older brother. 
"You grow a garden, but you can't pick it or they'll cut your hands off. You can't call anyone's name, just sister, brother," Sambath said of the soldiers. "They brainwash you so you don't know who your family is."
At an age when most American children are starting kindergarten, Sambath fled in the night to a refugee camp in Thailand with some of his siblings. To get by, an older sister "rented" Sambath and Chum to Thai families to clean, work in the fields, babysit or do whatever jobs needed doing in exchange for a single bag of rice. 
"I was 5 or 6 years old, working in the fields," said Sambath. "It was a pretty rough life, but we had to do it to survive." 
Since Sambath and Chum were rented to different Thai families, they couldn't see or talk with one another until United Nations workers came and took them to a refugee camp.
After a waiting period, United Nations workers arranged for Sambath, Chum, and other older brother, Dan, to leave Thailand. Twelve-year-old Sambath was set to go to the U.S. with Dan and another older sister. To keep the family together as much as possible, Sambath changed his last name and posed as the older sister's son. Chum, then 16, had married a 35-year-old who promised to take her to France.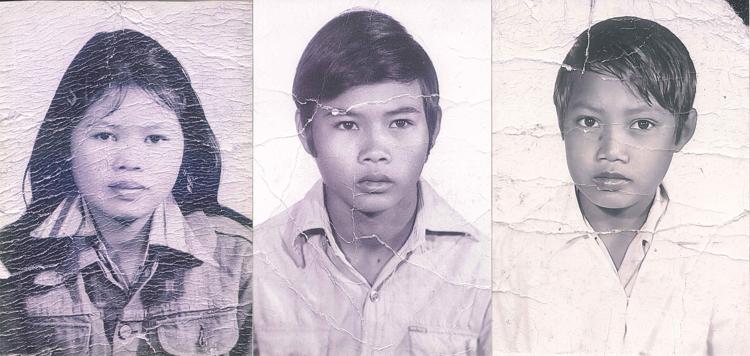 That was the last they saw each other until this past July.
Life in Faribault wasn't much easier for Sambath. Sambath's older sister and her mother-in-law were abusive, each struggling with alcohol and gambling problems. 
Sambath was placed into sixth grade at the Faribault High School. Learning English was a challenge, especially since bilingual teachers were mainly trained in Spanish, not Khmer (Cambodian). 
The family moved to California for a few years before coming back to Faribault. In California, Sambath was placed into ninth grade, which set him back even further. Classmates in both states constantly used racial slurs against him and saw him as unintelligent due to his poor English. 
"At home, I had no place to sleep. That was a hard time; you get picked on at school, you come home and you have nothing," he said.
It was his brother Dan's encouragement that kept Sambath going through these years, even after Dan's death from cancer in the mid-80s.
After the return to Faribault, it wasn't long before Sambath came home one day to find his sister had abandoned him to move in with a man in the Twin Cities, taking her mother-in-law with her. 
Struggling to get back on his feet with no family, he met a Faribault woman who would later become his partner for 25 years, and they had five children together.
Sambath went back to vocational-technical school, but the going remained tough. He was working full-time while struggling to pay rent and care for his family — and since he didn't have a car, he had to spend time and money taking a taxi every day to his welding job. 
He credits his vo-tech degree to a teacher who was willing to work with Sambath before school and on weekends to help him get his grades up. Despite the extra work, Sambath refused to give in.
"I had to do whatever it takes, because that's what the Lord brought me here for, to learn everything. I wanted my kids to have a future and go to college," he said.
But the pressure had some negative side effects. To cope with stress, Sambath found himself going to bars, getting drunk and high, and looking for fights. It didn't help that others in the family also used drugs. The habits landed him time in jail, a rock bottom that forced him to rethink his life.
"When I was in jail, and I looked at myself, and I was like an animal. My mother and father didn't bring me into this world to be who I (was)," he said.
So he separated himself from the family, taking refuge in a new job at Northern Tool, where he now works, along with a newfound faith in God.
Along the way, he also met Sarin Chouy, now his wife. They have four children together, along with Chouy's son from a previous relationship. In total, Sambath has nine children, three stepchildren and 10 grandchildren.
A "once in a lifetime" reunion
Meanwhile, Chum was living in France with her second husband — her first husband had been abusive, forcing her to leave him. She later remarried, and now has four children and six grandchildren of her own. 
During those decades, as Chum lived a life thousands of miles away from her Cambodian origins, she couldn't forget her younger brother in America.
In 2005, Chum traveled back to Cambodia to reunite with a younger sister. She also managed to reconnect with her oldest brother's widow and daughter, who still had a photo of Chum and Sambath.
These family connections, along with the photo, were the key to finding one another.
One day, Sambath received a call from his niece bearing the news: "We've found your sister," she told him. 
Sambath and Chum began talking via Facebook Messenger. Chum spoke of a childhood memory only the two had shared, of when they went into an empty house and thought they saw a ghost. That's when they knew they'd found the right person.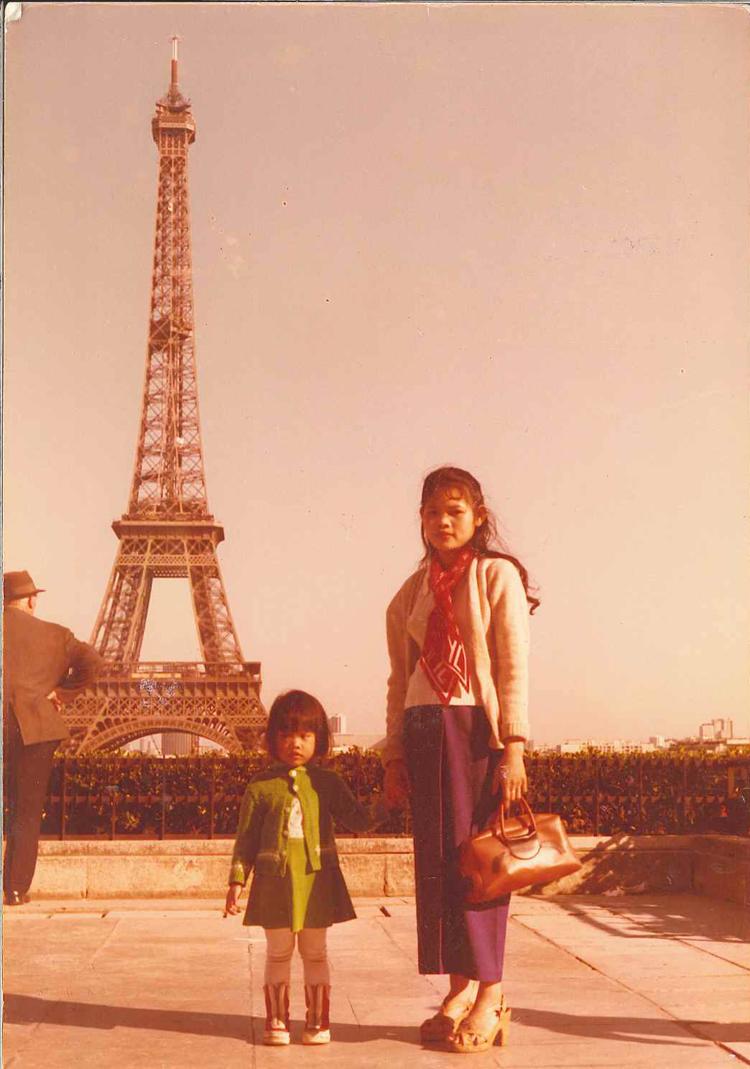 "I knew I had to try hard to see everyone before I died," said Chum in Khmer, translated by Sambath. "I would do whatever it takes." 
The siblings spent months messaging back and forth between France and Faribault. In July, Chum flew to America to stay with Sambath for several weeks, finally completing the reunion in person.
Chum's first-ever flight to America was tearful, she said, and navigating American airports to find her way to Minnesota was difficult since she doesn't speak English. Now, she describes finding Sambath and meeting her nieces and nephews as a "miracle."
"This is a once in a lifetime opportunity," she said. "It's just amazing how the Lord can bring us together." 
Next year, Sambath plans to visit Chum and meet her family in France. As a current lawful permanent resident of the U.S. (green card holder), he also hopes to gain citizenship. 
"America gave me everything: life, education, opportunity. Without this country, I would have nothing. Without American people's help, I would have nothing," he said.
These days, Sambath takes great joy in his work, faith and spoiling his grandchildren. Though they're young, he knows the value of passing his story on to them, and to subsequent generations, so the history is not lost.
It's a history that could have left Sambath cynical, downtrodden — and for years, he struggled with the aftermath of childhood trauma. 
But instead, he presents an attitude of optimism and forgiveness.
"I meet good people everywhere. It's amazing to me," he said. "You've just got to open your heart. Everywhere I go is peace, always peace, always positive."