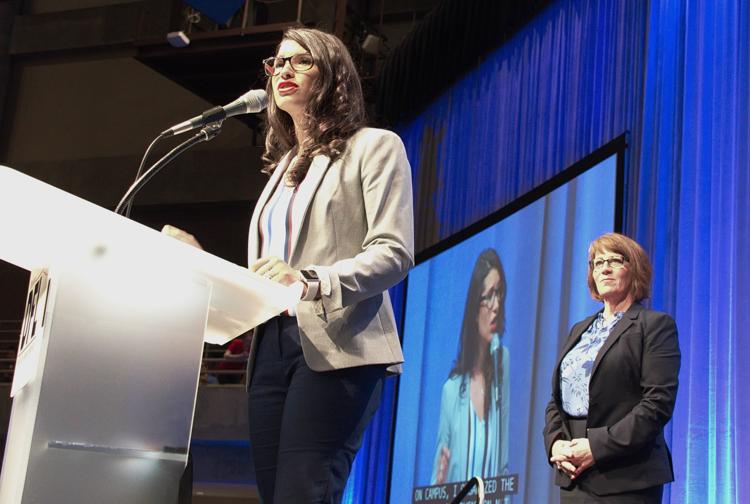 ROCHESTER, Minn. -- Democratic governor candidate Erin Murphy picked as her running mate a first-term state legislator who gained wide attention for a 24-hour sit-in protest about gun violence.
Erin Maye Quade will be the lieutenant governor candidate, Murphy announced to the Democratic state convention Sunday, June 3. The convention endorsed Maye Quade, finalizing the Democratic-Farmer-Labor Party ballot for the Aug. 14 primary election.
U.S. Rep. Tim Walz and running mate Peggy Flanagan will be on the primary ballot, and convention talk indicates the field may grow by Tuesday's deadline for filing paperwork to run for office.
Maye Quade told the convention after earning delegates' endorsement: "Leaders are not timid, they are bold."
She said that describes her and Murphy.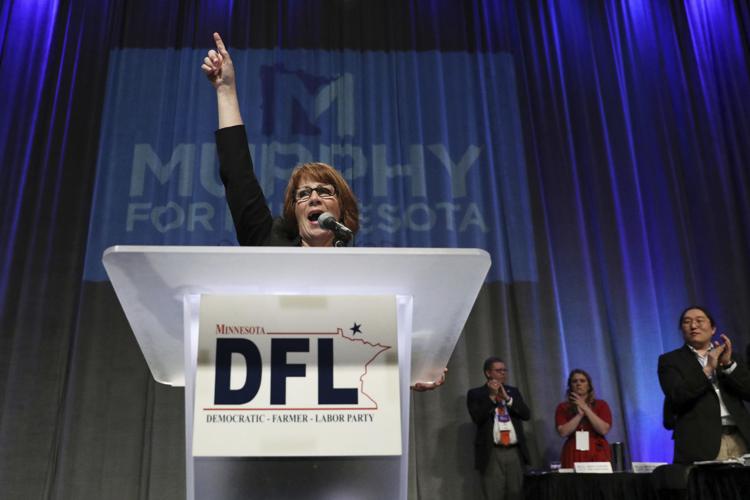 Maye Quade, 32, said that her top priority as lieutenant governor would be to improve child care. But she also would focus on veterans and other issues.
"I want to make sure all Minnesotans have a voice," Maye Quade said.
Murphy said she looked for a running mate over "a number of months." She said the matching of the two Erins will unite the Democratic party.
In her speech to delegates, Maye Quade said there are "too many Nazis and white supremists on the streets.
These are stories that belong in our history books, not on the front pages of our papers."
Maye Quade has been a political organizer and worked for U.S. Rep. Keith Ellison. But in 2016 she decided to run for the state House because "I knew it was time for me to lead."
She is a lifelong Apple Valley resident, where she lives with her wife, Alyse. She is a former U.S. Rep., Keith Ellison employee.
In April, the news media flocked to her sit-in, which she said was to protest gun violence a time when legislative Republicans said they would not take up any form of gun control.
E85? 'I'm learning'
Maye Quade could not answer a question that has been asked of many running mates since it upended a 2006 campaign.
When Forum News Service asked May Quade if she knew what E85 is, she replied "I am still learning a lot." However, she said it sounded like something dealing with oil.
E85 is a blend of 85 percent ethanol, usually made from corn, and 15 percent of gasoline.
When Democratic governor candidate Mike Hatch's running mate, Judi Dutcher, could not tell a television reporter what E85 is, it started a string of events that eventually was blamed for Hatch's loss in 2006.
Maye Quade, who lives in a Twin Cities suburb, said she has family in several parts of rural Minnesota, from the Iron Range to the southwest.
Murphy and Maye Quade said they will serve all of Minnesota.
If one part of Minnesota "is falling behind, all parts are falling behind."
Murphy said she will spend much of her time meeting with people around Minnesota, not staying in the Capitol.