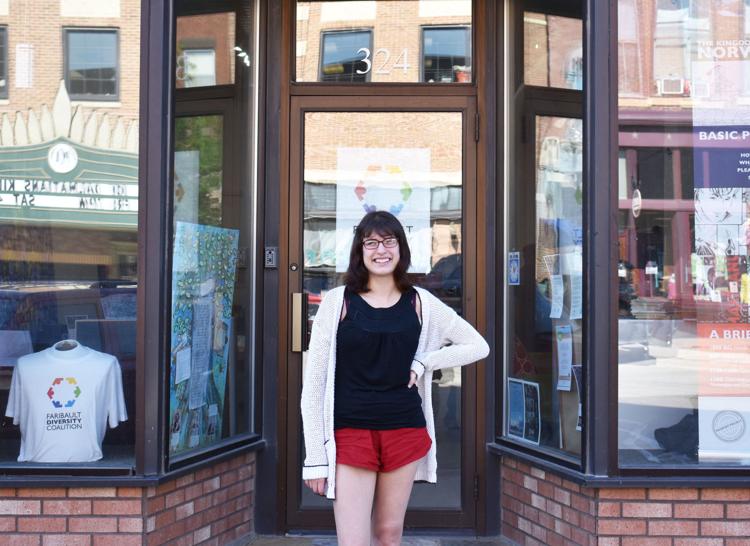 The Faribault Diversity Coalition awarded its first internship to Faith Jameson, a local teen whose goal is to make Faribault a safe place for the LGBTQ+ community.
"I'm grateful for the Faribault Diversity Coalition for taking me underwing and helping my mission take off," said Jameson, a rising senior at Faribault High School. "I wouldn't be this far without them."
Gordon Liu, the coalition's executive director, said Jameson's project is aligned with its mission to "promote an inclusive community where all individuals feel welcomed and respected."
"It's important that we showcase the value of investing in passionate young adults who want to impact the community to combat brain drain — [youth in rural communities moving to big cities] — so we can retain the best and the brightest in Faribault."
As a part of the local theater community, Jameson said she met a lot of friends who are LGBTQ+ and was disturbed to hear how they're often treated differently just because of who they are.
"I don't see why people should be treated differently than anyone else because of who they love," Jameson said.
And it's not only her friends who are being affected negatively — she's seen local high school and middle school kids struggling to find safe places as well as resources to figure things out. Jameson wants to change that.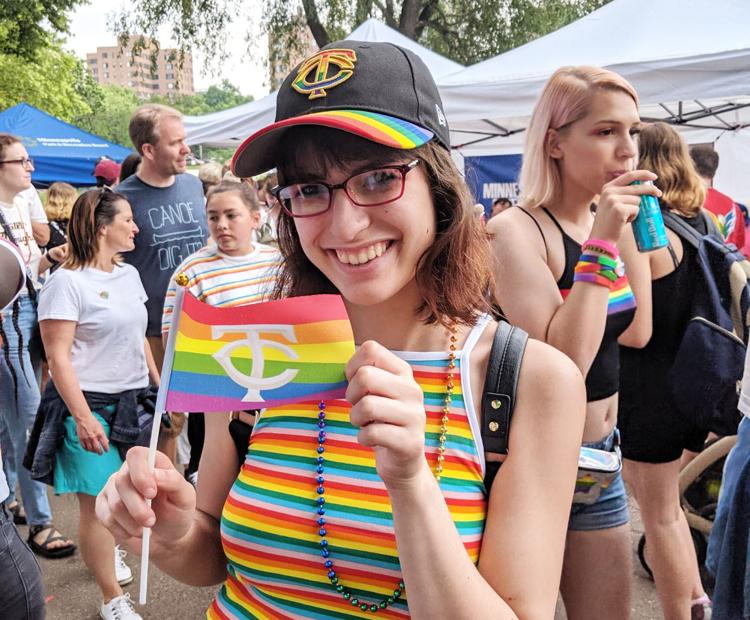 Her mission began in earnest after the Faribault Foundation awarded her one of its annual Community Pride Grants.
With the grant, Jameson will open a safe space for those ages 13 to young adult where they can creatively express themselves through drawings, talk to others who understand what they're going through and listen to guest speakers with similar experiences.
Patrick Braucher, an actor, director and member of the Paradise Community Theater Committee, who spoke at the Faribault High School Gay Straight Alliance, will be one of the speakers in the safe space.
"I think it's amazing that a young woman is trying to make a change in the community," Braucher said of Jameson. "I didn't have anything like that when I grew up in my hometown of 740 people and I want to be a part of it as much as I can. Times have really changed. She's giving an outlet for youth to speak about things they may not be comfortable speaking to adults about. I couldn't be more proud of her."
Braucher also spoke to the significance of a person getting information directly from another individual rather than searching the internet for answers, as well as the positive impact of being with peers.
"Sitting with peers gives them a different perspective and the ability to continue on their own path," Braucher said. "In this day and age of bullying and teen suicides due to that, the safe space can really help assist in a person's growth."
As part of her internship, Jameson said the safe space will also have a Safe Space Sticker, the first of many she hopes will crop up around Faribault to welcome the LGBTQ+ community into business and organizations.
People using the safe space will also have the opportunity to not only create comics to help express themselves and their journeys, but create an early reader's book about the LGBTQ+ community for youth in the Faribault community with the help of comic book artist Kaitlin Baumann Hohenstein who Jameson met through the Paradise Center for the Arts.
"With my internship, I want to focus on having more awareness in schools," Jameson said. "Having more awareness in schools will help the LGBTQ+ community be more normalized in elementary schools."
The first day of the safe space will be a meet and greet with lemonade and cookies for those in attendance to learn more about the safe space and for adults who are with a child or are interested in helping Jameson in her mission.
Jameson hopes to open the safe space in Buckham Memorial Library in September, but if construction is not completed by then, the safe space will be in the FDC building at 324 Central Ave. The safe space will operate until at least May 2020, but could continue.
"This safe space is for learning more about yourself," Jameson said. "It's nothing to be ashamed of … it's something to be embraced."