Thanksgiving is a day many Faribault residents look forward to, and it's not just for the turkey and all the trimmings.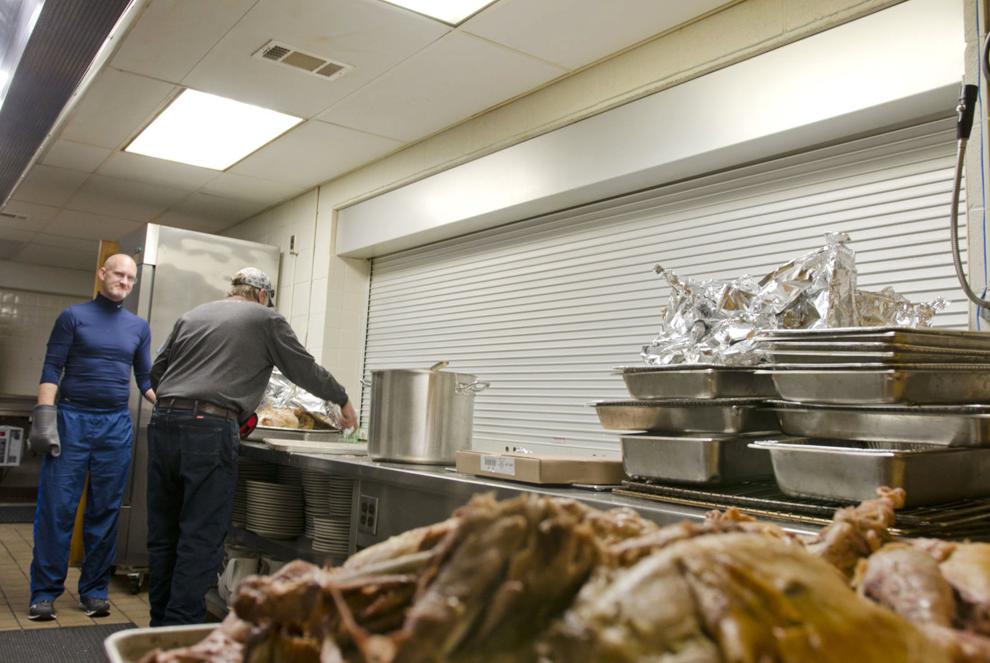 For volunteers like Laura McColley, the organizer of this year's Faribault Community Thanksgiving Dinner, it's all about being with the community.
The Faribault Community Thanksgiving Dinner welcomes any and all guests to share in a free homemade meal from 11 a.m. to 2 p.m. Thursday, Nov. 25 at the Fraternal Order of Eagles, 2027 Grant St., Faribault. Meals will be served until supplies run out. Turkeys were cooked on Tuesday, and preparations continue Wednesday evening with dining room setup, potato peeling/chopping and turkey bone removing.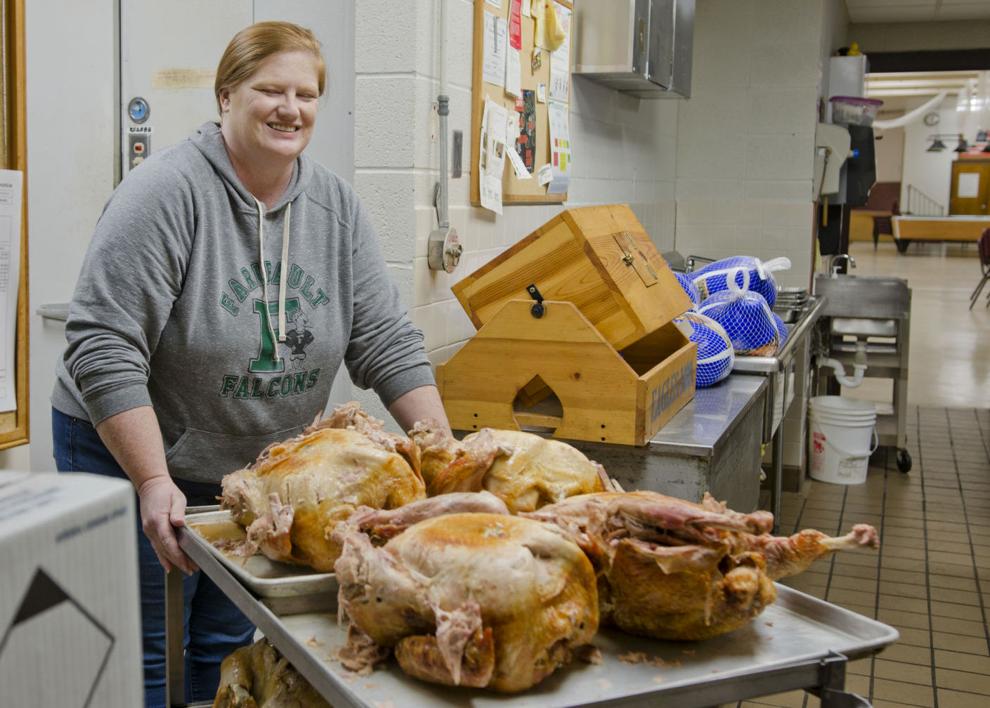 McColley says they generally serve anywhere from 900 to 1,200 people, and that's just the amount they prepare for. That equates to 600 pounds of turkey (21 turkeys), 300 pounds of potatoes, 90 pumpkin pies and countless rolls. Stuffing and a vegetable are also included in the meal.
Traditionally an annual event, organizers canceled last year's dinner due to the pandemic. McColley is excited to get back to tradition this year, and says though mask wearing is not required, it is highly recommended when not eating due to the high rate of transmission in Rice County. She urges those to come only if they feel comfortable doing so.
Each year, about 40 to 50 volunteers take part in the food preparations, serving and delivery of meals. McColley, first started as a volunteer nine years ago. Two years later, she and Julie Fox were approached to take over as lead organizers of the annual event. The duo organized the event for the last seven years. McColley flies solo this year following Fox's decision to step down from the organizer role, though she's still available to help.
"It's something I look forward to each year," said McColley prior to the event. "I like being with the community, especially since there's some people we only see once a year. It's great to see the community come together and enjoy this meal together."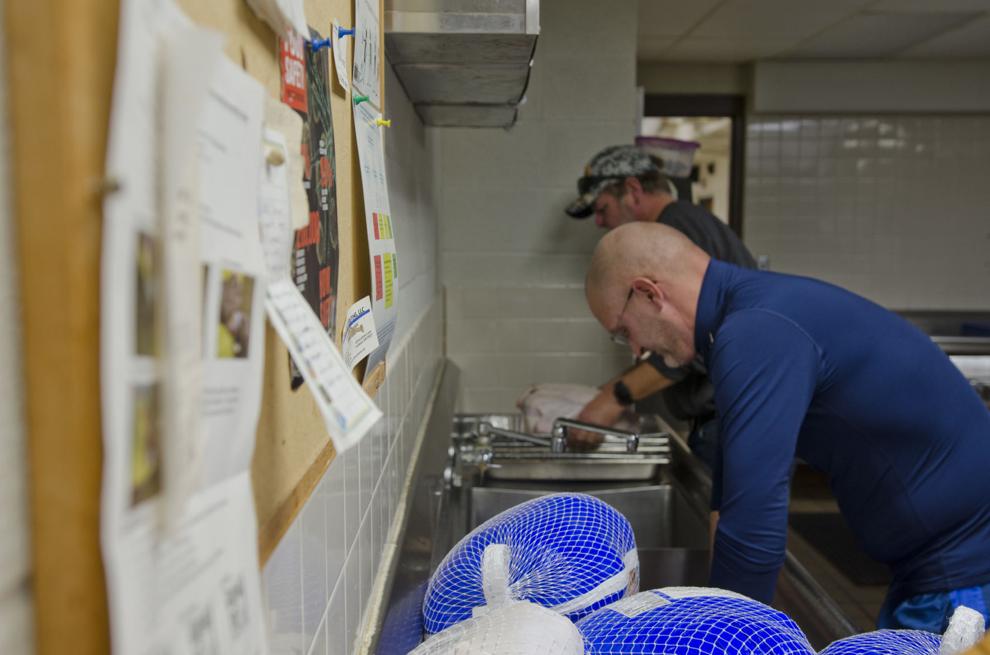 It's also become a tradition for McColley and her family to help out each year. She says her children come home from college to help out at the dinner, and each child has their own particular role with preparations. McColley's daughter runs the cranberry station, a role she's been in for the last seven years. Her son helps her husband, Travis, in the kitchen.
McColley describes the preparation process as an organized chaos since there is a lot of moving pieces, but everyone has their own role and knows what to do each year. Above all, she is thankful for all who donate and volunteer their time.
"It all comes together very well," said McColley.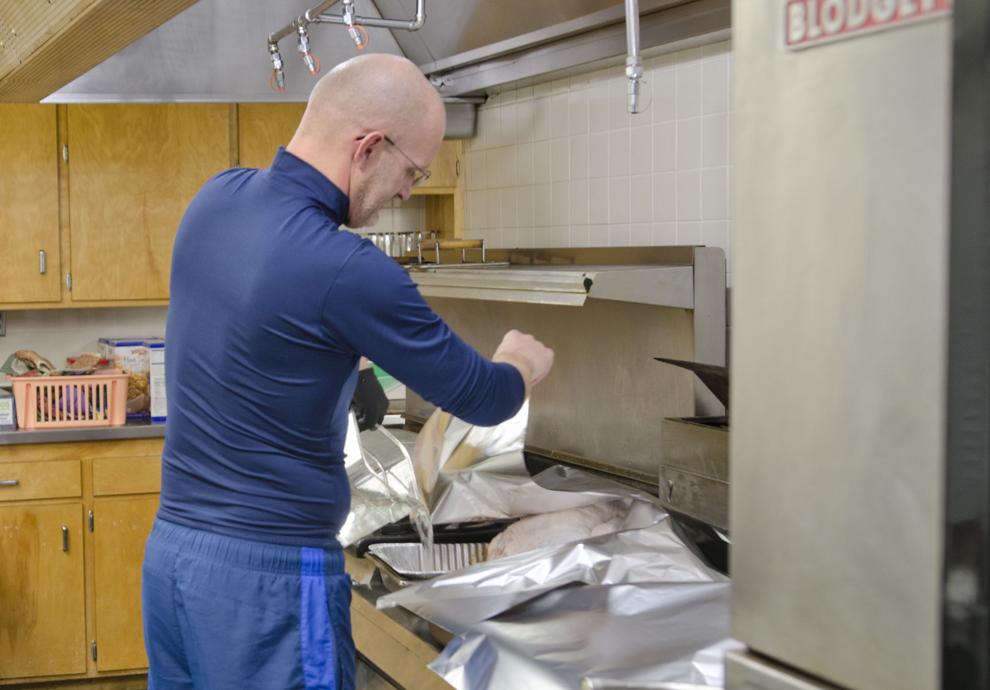 Faribault resident Tim Wunderlich is one of many volunteers helping with this year's dinner. He first began donating his time in 2019 in the dining area. This year he was recruited to help with cooking the turkeys Tuesday, and with setting up the dining area on Wednesday, on top of helping out Thursday.
He, too, enjoys giving back to the community and says that's what Thanksgiving is all about.
"Nobody should have to be alone on Thanksgiving," said Wunderlich Tuesday afternoon. "Everyone should be together."