Three mothers employed at Two Rivers Health Center agreed they wanted to see more services for moms and babies in the community — particularly services for holistically-minded working parents.
Dr. Morgan Woods, chiropractor and certified lactation counselor through Erickson Chiropractic, took the lead in making Babes in Faribault a reality. She and massage therapist LeAnna Speiker recruited vendors from Faribault as well as the metro area to share their offerings in one place at one time. Physical therapist Kristen Cook also shared her ideas and supported her co-workers' efforts.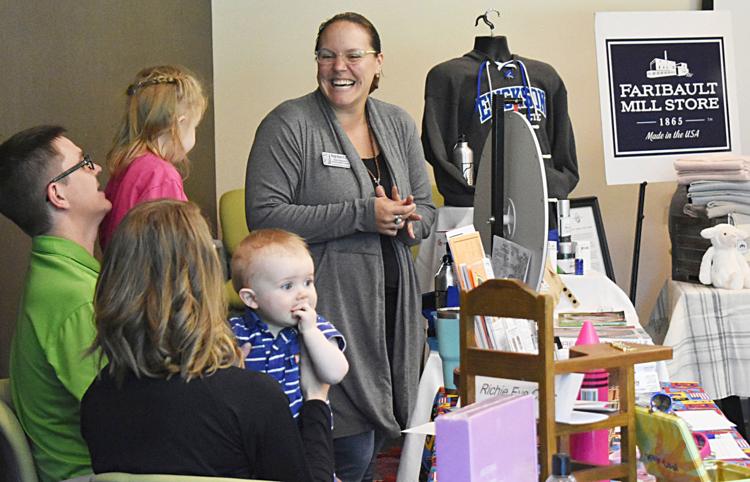 A total of nine vendors attended the Babes in Faribault expo, each promoting their own holistic and/or parenting products and services.
Katherine Geiger of Owatonna, a pregnant mother of a 1-year-old, heard about Babes in Faribault from Woods, her chiropractor, and attended the expo to collect more ideas for "human food."
Katie L., employed at ABC Companies in Faribault, brought her 7-month-old daughter to the expo for the baby crawl contest hosted at noon. She also wanted to learn more about transitional foods for babies, which nurse practitioner Dawn Ritter from Begin Again: Health and Wellbeing spoke about at the expo.
During a demonstration, Ritter showed parents how to use food processors to puree vegetables for little ones and blend fibers like quinoa and flax seed into the mix. She encouraged parents to find creative ways to cut back on sugar and buy produce from farmers markets to freeze for winter.
"There's just so many options now to get more nutrition from what we put into our kitchen," said Ritter.
At the end of the demonstration, parents asked questions and sampled the homemade peanut butter and granola mix Ritter made.
Other vendors at the expo shared information about their different services, like the InfantSEE program for 6- to 12-month-olds through Richie Eye Clinic. Expo customers could also learn about a line of beverages at Healthy Impact called New Mom, which especially impacts breastfeeding mothers, and the different Fitness in Motion classes for new and expectant moms.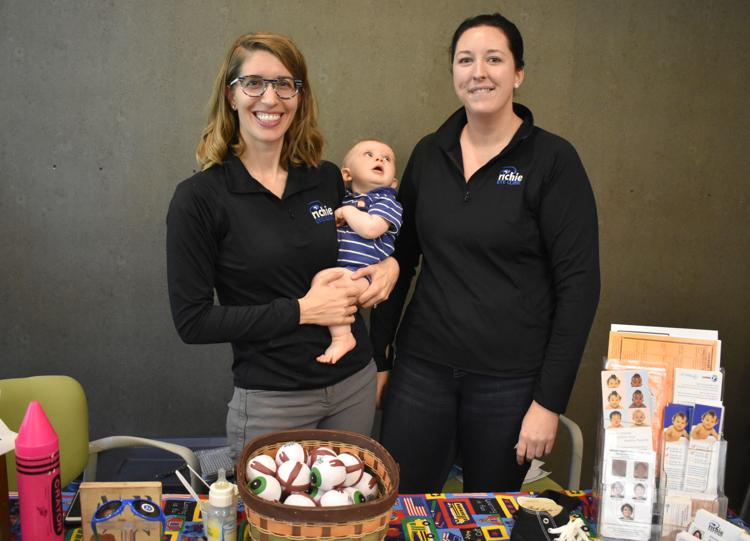 Some of the expo vendors benefited both parent and non-parent customers. Loretta Clemons, a wellness advocate for doTERRA, explained how to use her essential oils in conjunction with current medicine. Shelly Fish, independent sales consultant through Norwex, demonstrated the effectiveness of her silver microfiber cleaning cloths — products that work as environmentally friendly substitutes for paper towels.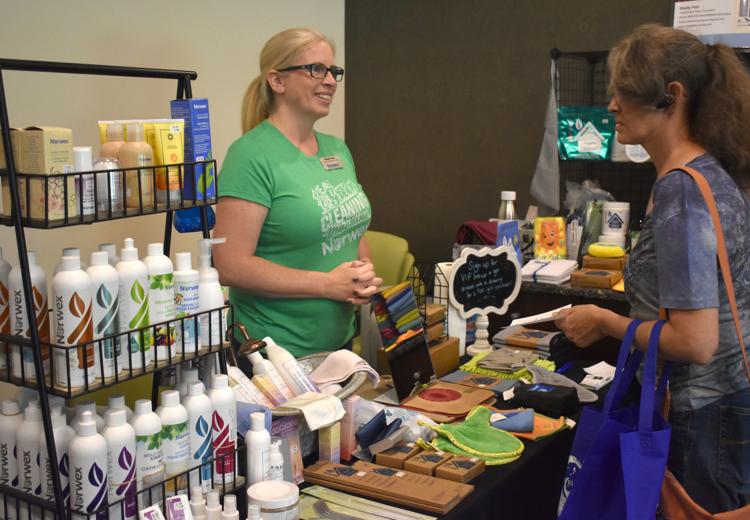 Apart from the vendors, Babes and Faribault also offered a "baby wearing" class. Woods explained that babies develop their social skills faster when parents hold them up to their adult height, and this also increases a baby's cognitive capacity. This class also covered how to select the best carrier for a baby.