Elmo Wisted enjoys visiting and talking about his family, so isolation during the pandemic was a bit hard for the Milestone Senior Living resident to overcome.
Wisted and other Milestone residents haven't left the grounds, apart from doctors' appointments, since staff closed the facility's doors March 12 in response to the coronavirus pandemic. But to increase connectedness with the rest of the community, around 30 residents have partnered with Faribault Lutheran School students for an intergenerational pen pal program.
"I'm really in favor of [the program], and I'm anxious to write to the penpal," said Wisted, who turns 92 in a few days. " … I don't know how old the child is, but he's pretty young, and he told me what he likes to do, and I'd like to make a reply to him and tell him more about myself."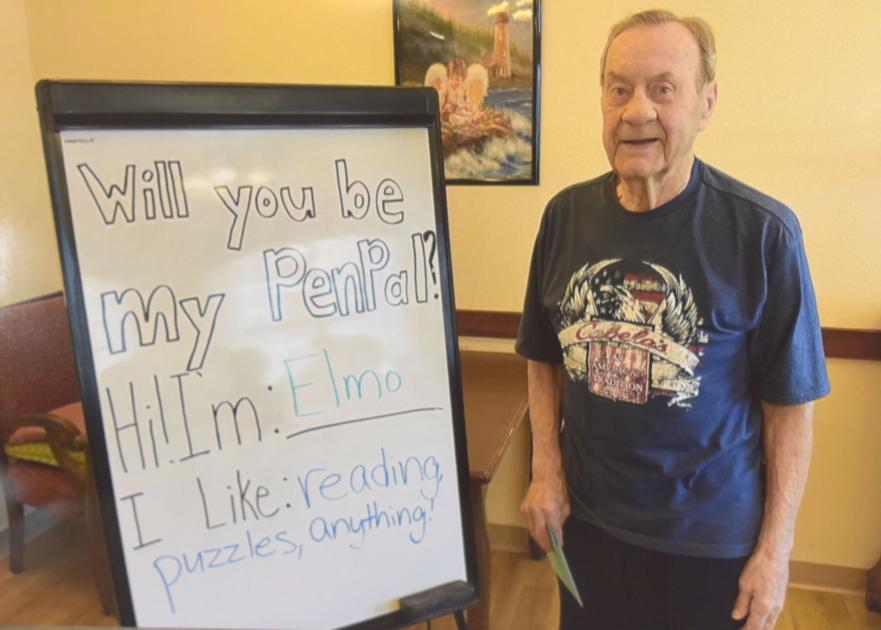 Diana Kitzman, fourth-grade teacher at Faribault Lutheran School said her students are thrilled to participate in the pen pal program with the Milestone residents. Her students even include their senior pen pals in prayers at school.
"It's not hard when they love it," Kitzman said of the pen pal program. "It's not even slightly a chore."
FLS fourth grader Myris Gramse said she and her classmates asked their pen pals questions to get to know them better in their first letters. One question Gramse asked her pen pal, Murial, is "What's your favorite color?"
Another fourth grader, Joey Affantranger, asked his pen pal, Dee, what games she likes, and fourth grader Braelynn Kenow said she asked her pen pal, Joan, what kind of food she likes to eat.
"We hope that they feel happy [receiving the letters] because they're at home," Gramse said.
Added Affantranger: "And that they feel secure."
Students knew a little bit about their pen pals before writing their first letters because they received pictures of the participating residents standing beside a whiteboard that read "Will you be my pen pal?" along with their name and interests. These details helped students know which questions to ask.
Anne Pleskanko, life enrichment coordinator at Milestone Senior Living, believes students will remember the wisdom and stories of their senior pen pals. And the impact is twofold.
"What I think is most important is [the residents] feel connected to the community, and it's a great way to strengthen the intergenerational connection during these unprecedented times," Pleskanko said.
Apart from FLS, Bethlehem Academy seniors in their service learning class also write letters to over 50 residents at Milestone Senior Living to encourage them and let them know they're not alone during the pandemic. Pleskanko said Milestone is also working out a partnership with Shattuck-St. Mary's School in which students video record class projects or sporting events for the residents to watch. As the winter months approach, she continues to brainstorm other ways the community might help lessen the loneliness for residents.
Husband and wife Bob and Bonnie Hunter, Milestone residents, agree that the pen pal program is "going to be a lot of fun."
"They wrote about what they like to do and what they like to eat and their favorite colors," Bonnie said. "Mine are very young; one is in kindergarten and I think the other two are in first grade. One asked me what I like to eat, which I thought was sweet. So we're just going to write and hope that we can keep this going."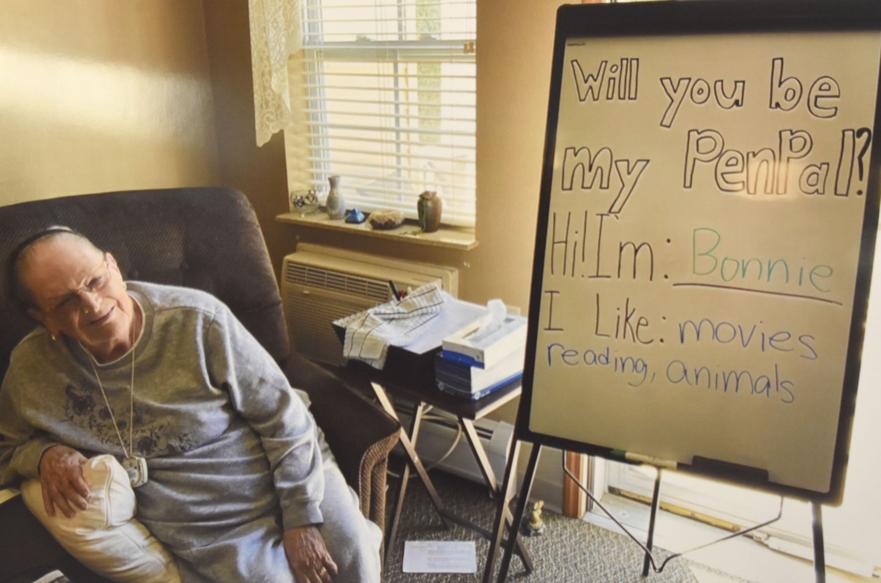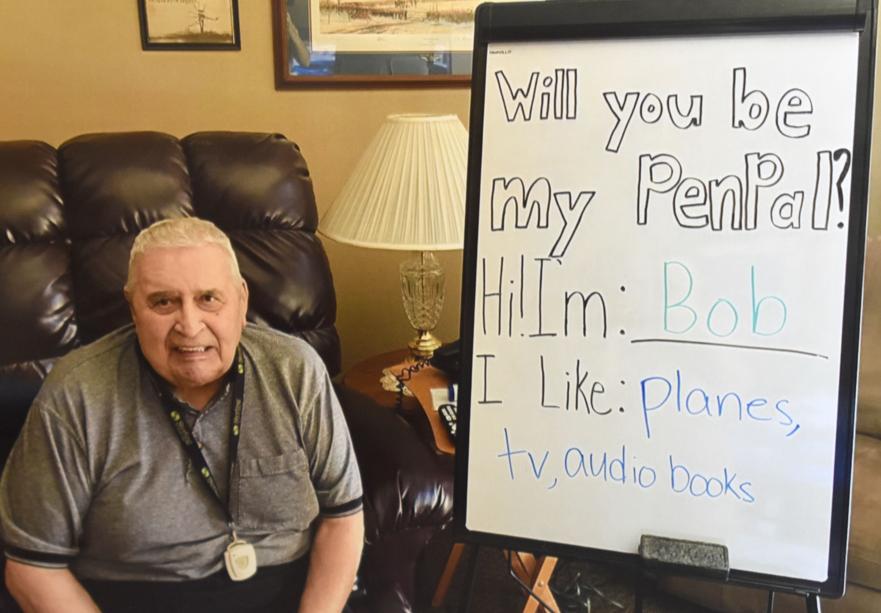 Bob said writing sentences appropriate for the students' reading levels might come as a challenge ("I'm 89, so the first grade has been some time ago," he said) but answering questions is easy. After receiving just one letter, he said he already felt less isolated.
"I'm anxious to write back to these little tykes," Bob said. " … I think it's going to be great."