Five of the 10 candidates vying for a spot on the Faribault School Board made themselves known to the community via an online forum Tuesday evening.
The event was hosted by the Faribault Branch of the American Association of University Women. The AAUW tradition of hosting community forums spans 40 years, but this year marks the first time a virtual event replaced the in-person forum at City Hall. A recorded version will be put on YouTube and can be watched up until the election.
AAUW Co-president Cyndy Harrison emceed the forum and read the questions to five attending School Board candidates: Sonny Wasilowski, Casie Steeves, Terry Pounds, incumbent Jerry Robicheau and Damian Baum.
Five candidates running for a seat on the School Board were unable to attend the forum: Andrea Calderon, Ahmed G. Hassan, Travis McColley, Bradley Olson and Richard Olson.
Damian Baum is the father of three children; two attend Faribault Public Schools and the third is a fourth-grader at Cannon River STEM, where Baum works as an IT coordinator. He considers himself a detail-oriented person and "a numbers guy" with extensive experience in system analysis.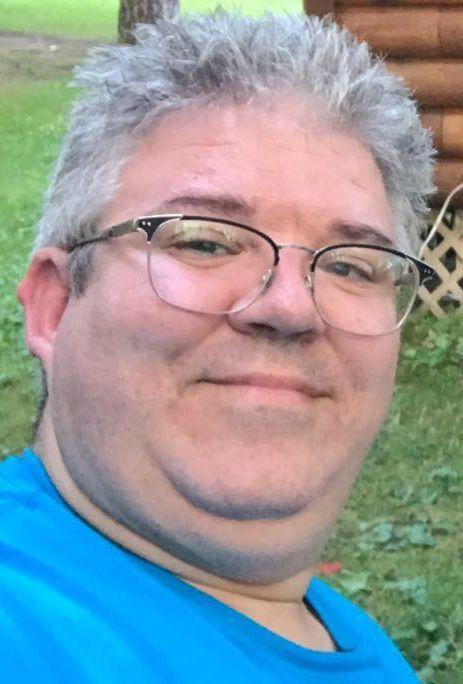 Terry Pounds moved to Faribault about 18 years ago, and his children either graduated from or currently attend Faribault schools. As a TV producer and a creative leader in advertising, he said the private sector experience prepares him well for the challenges that come with being a school board member.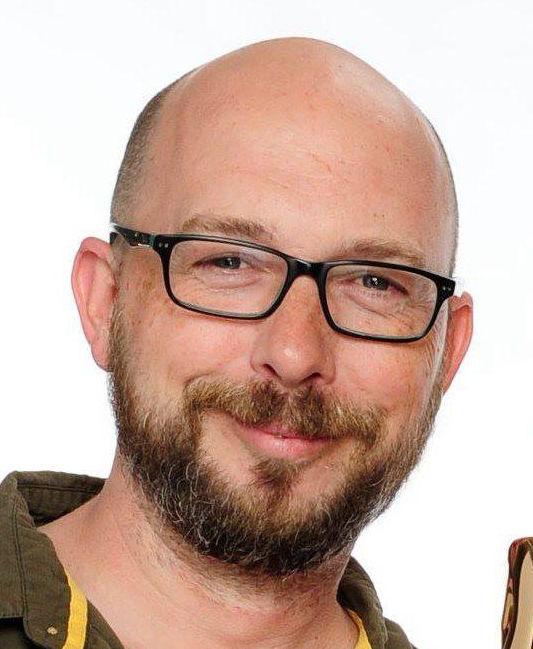 Jerry Robicheau, who currently occupies a seat on the board, has lived in Faribault since 1982. A retired Faribault Public Schools employee, he's worked in education for 40 years in roles as an early childhood special education teacher, a middle school social studies teacher, director of special education, assistant principal, principal and college professor. Previously, he served two years as chair and one year as vice chair of the Faribault School Board.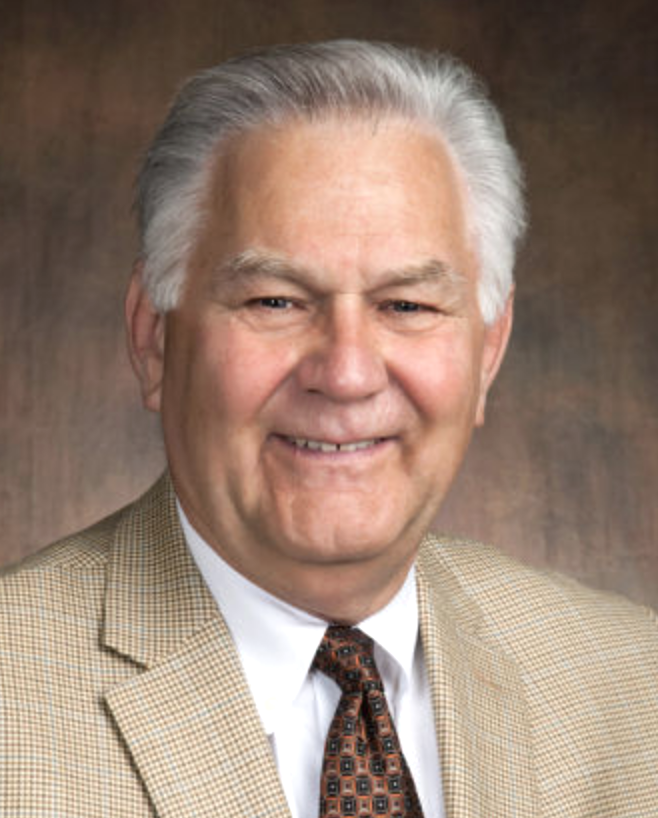 Casie Steeves introduced herself as a lifelong Faribault resident and proud graduate of Faribault Public Schools. Her investment in the district comes from having two "tiny Falcons" and understanding as the Faribault Chamber of Commerce event coordinator the importance of a strong school system to the community.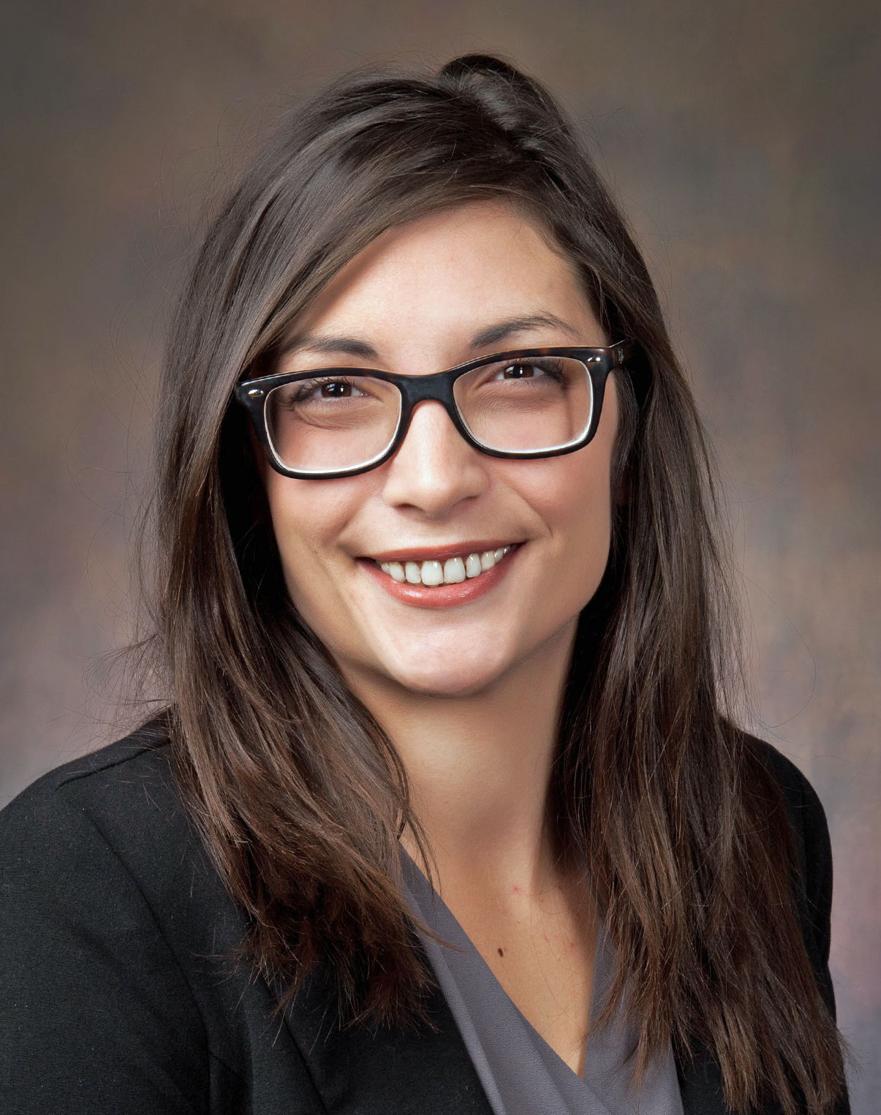 Sonny Wasilowski, via ASL interpreter, explained that he wanted to offer his experiences to the Faribault School Board after serving on a number of committees and boards, including the Board of the Minnesota State Academies. He and his wife have two children, ages 9 and 12.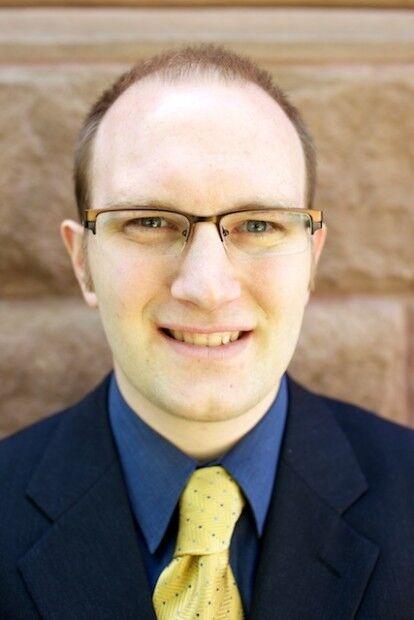 Harrison offered candidates one and a half to two minutes to respond to each question. Responses have been edited for brevity and clarity.
Teaching safety during the COVID-19 pandemic has been a struggle. Where do you stand on the district's mix of online, hybrid and in-person learning?
Darren Baum: At this point, I'm happy. I think the governor set out really clear guidelines. We're going to do what we need to do. The one point that I wanted to make, and I think I want to hear from the board, is getting clarity on the long-term plan. We've heard plans to pivot between distance learning and hybrid learning but not a lot about going back to in-person learning. Everyone is seeing the stress of the teachers and students, and I think having that light at the end of the tunnel could be helpful, even if it seems far off into the future.
Terry Pounds: COVID has been a struggle for all of us, but definitely the district as a whole, and we hear a lot of concerns in the community. I think the district has done a beautiful job listening to the science and the state government. The Rice County Public Health Department has partnered with the district to come up with a high-quality comprehensive plan, should we have an outbreak. I applaud the current board and Superintendent Todd Sesker for putting together that plan. One thing we need to be sure to do going forward is to keep the community on board as new situations arise and prepare them ahead of time should we need to go to the distance learning model.
Jerry Robicheau: I want you to know that I fully support the district's decisions. That mix of online, hybrid and in-person was a conscious decision by the School Board to look at strategies so critically important. It is aligned with the skills students have at those developmental stages. We found online learning is not the best strategy for elementary students; they are in fact in need of structure in classrooms. They are face-to-face with teachers. As students get older, they are developing more independent learning skills, which is critically important. This structure enables them to develop those skills and aligns with the seven-period day when they can explore entrepreneurships employees and mentorships.
Casie Steeves: Last spring was super difficult for our first-grader and our family, but we received wonderful support from the district. We crossed our fingers and prayed all summer that in-person learning could resume in the fall. Our child's mental health has turned around in a few short weeks. We're so excited to be back in school. But the moral of the story is every family is different. Having different options allows each family to do what's best for them, which is important. I feel the district has communicated wonderfully and beautifully, and will continue to do so in the same manner as changes occur.
Sonny Wasilowski: Minnesota is a leader in education. Charter schools began here; K-12 online education started here. As a past board member of the Minnesota State Academies, I have advocated for online learning. As a silver lining of this pandemic, Faribault Public Schools has formally adopted online education and will continue that after the pandemic is over. I stand on the district's mixed model. I'm in favor of having all options considered. I'm very impressed with how they've managed things. I'm not a micromanager; I like to ensure evidence-based decision-making models are used.
The pandemic has brought new challenges for educators. What would you suggest to ease the stress on teachers?
DB: I was actually talking with my co-workers at the STEM School about this. This is very difficult for them to manage in-person learners, distance learners, and all the challenges of the new situation. Talking with administration and teachers, it ultimately comes down to, "We have to do what we have to do." We also need to be working with the Department of Education. Are there state-level changes we can make? If we're going to sustain this through the end of the year, we have to make sure we're going to manage stress.
TP: I think one thing that I'm very appreciative of is that the school's task force on COVID did such a good job listening to teachers' concerns when preparing for the school year. We're asking a lot of our teachers, the pandemic is dangerous, it is a threat, and we need to take their willingness to be on the frontline seriously. If you're a parent, a thank-you goes a long way to the teachers. Make sure they can express what they feel. Make sure they're heard. Nothing is going to take away the stress, but knowing they're seen and heard and valued I think goes a long way.
JR: It's very obvious teachers, staff and parents all live in a world of uncertainty, and uncertainty causes stress. I'm not sure that anyone can relieve all the stress that staff and parents are experiencing at this time, however, I believe there are ways to address that stress. Teachers need to know they are teaching in a safe environment, and we need to ensure staff are kept informed if or when any situation arises so they understand what's going to happen. They can talk about what is bothering them, how to address it. Unfortunately there is no cookbook to address the stress all of us are feeling, but we can at least address some of the ingredients in the cookbook. I also recommend reading the district's COVID-19 preparedness plan to relieve some stress.
CS: We've all faced obstacles and challenges day-to-day, even before this. My main advice to teachers is give yourself some grace. This will show students how to handle the stress as well. I also recommend the district clearly communicate changes and new statistics and share details about the cleaning experience. For me personally, that would help reduce a lot of stress.
SW: The pandemic is very tough on everyone and what I would do is encourage administrators and human resources to partner together to create strategies. Everyone should be excited to go to work. The employee assistance program is available and designed to provide professional assistance. HR is often underutilized, and programs should be continually shared as a valuable resource for employees.
If budget cuts are necessary, what process should be used to decide such cuts?
DB: I'd go with a classic process improvement model. We need to look at every area of the district. I think we still owe it to people to look, whether we're looking at redundancies that can be eliminated or various areas of the school. Everyone that's been on a board needs to do that pretty much every year. That said, I think there are programs and areas we need to be careful not to jeopardize.
TP: Make no mistake, due to COVID and how that's affected the state economy, there are anticipated shortfalls. I would strongly propose we move the process up a bit so we have an opportunity to engage the community in discussion. I think the community would appreciate that. As far as which programs to cut, I think we need to look at the district's value statement and focus on student-centered learning. We have to pay attention to equity, mental health and safety, and family community and engagement. I have faith we'll stay on the right trajectory.
JR: We're probably most likely going to face budget cuts as well as the possibility of being faced with declined enrollment. Specifically stated in the strategies listed on the district's strategic plan, we begin by using the framework to ask the following questions: How is it going to negatively or positively impact students? How is it going to address equity? We're really looking in depth on that. And how is it going to address mental health and safety? How are those budget cuts going to affect those five areas positively or negatively? What does it mean for teaching and learning, and what is the negative impact? We will greatly reduce the cuts if we have a framework and strategy.
CS: As unpleasant as it is, the reality is that most businesses and organizations will need to do budget cuts. We can do that by prioritizing which activities and programs are necessary and eliminate the ones that don't align with providing high-quality education. While budget cuts are necessary, we could also find alternatives to funding gaps.
SW: "Budget cuts" is not a friendly word. It would be better to say "right-sized budget." We can achieve the right-sized budget by working to prioritize the budget goals and student-centered learning, mental health and safety, equity, school climate and family community engagement, all listed in the district's mission statement strategies. A right-sized budget involves continued work and decisions. The district has already been on the right track by thinking ahead for cuts and no longer leasing the district offices and utilizing solar gardens. When we have the opportunity to save money, it frees up money for education.
What will be your top concern as a school board member?
DB: My top concern — and this is one of the reasons I really was interested in being a part of the board — is communication with the community. For one example, a lot of people have a negative stigma about middle school, yet my child who went through middle school loved it. We've got to clear the air. While every school has things it needs to work on, it's a good school. That dovetails right into the superintendent search. We need to look for one who can connect and engage with the community and establish connectedness and a sense of being a part of the community. We are ready to build that bridge of trust when asking for a levy and extra funding for programs. We're already a half-step further in what we can accomplish.
TP: My top concern is to broadly achieve what is laid out in the school strategy. The school district did such an amazing job in crafting this new vision and strategy for schools and already made that a reality. I want to continue to chase those positive goals. For student-centered learning to involve things like industrial career paths. For equity, do we have an achievement gap we have to pay attention to to make sure we're meeting the needs of all students. Mental health goes without saying, especially during COVID. With family and community engagement, communication from schools has been huge this year, and I really want to see that continue. The new superintendent is the one person the board hires. Hope I get to be a part of that process.
JR: I don't have any concerns because I believe the district has been well-managed the last two years. The pandemic certainly brings out real issues we have to address. I believe the School Board must provide governance with a student-learning focus. What are our policies and how do they address student learning? What is happening in today's education environment and how do we deliver that in a world of uncertainty as well as in the future? We have to move forward and look at alternative ways in delivering education and govern to the best interest of our students.
CS: My top concern is to provide an equitable school community. No matter a student's financial status, race or religion, they deserve to be valued. Those in our community deserve to know their money is being spent, and we're being fiscally responsible with it. I'm confident in the positive direction of Faribault Public Schools, and I want to continue promoting it whether I'm elected or not.
SW: I am not running for Faribault Public Schools with the impression that they need to be fixed. I love what the school system has done and want to continue along that line to bring students, family and community together, and to be innovative. A big interest of mine, now that Faribault Public Schools is a majority-minority district, is growing the number of bilingual teachers and staff, as well as paraprofessionals.