Vegetables are grown, vendors are out and customers are welcome to stop at their favorite booths at the Faribault Farmers Market this summer — with a few guidelines in place.
Red arrows on the sidewalk tell customers to walk in one direction, from north to south on the east side of Central Park. Wash stations on the corners and in the middle of the block provide a place for hand washing. And vendors, who typically take up both sides of the sidewalk along the perimeter of Central Park, now sell their goods on the outskirts of the sidewalk only.
Russ and Donna Bauer, who coordinate the Faribault Farmers Market annually, have kept an eye on the Minnesota Department of Agriculture and Rice County Public Health guidelines for holding farmers markets during the coronavirus pandemic. The protocols have been working well for the most part, said Donna Bauer. Customers seem to know what they want, and by this point in the pandemic, social distancing is nothing new.
"I don't see our business has slowed down at all," she said.
About eight vendors typically set up stations on Wednesdays from 1:30 to 5 p.m., but Donna anticipates more as the summer goes on. Saturdays are busier from 7 a.m. to noon, when closer to 35 vendors sell their products.
Starting July 11, crafters were allowed to bring their products to the market for the first time this summer. Crafts were forbidden at first because customers are more likely to linger at craft tables and take a while to choose what they want, Donna explained. Now, guests may touch products at their own risk.
The silver lining of the unusual summer is that the growing season is the best Donna has seen in the past three to four years. Rain happens at "the right time," and veggie growers seem happy with the outcome, she said. If there's any drawback, it's that hungry deer manage to find their vegetables.
Kohlrabi and cabbage are two of the biggest draws to the Bauer stand. They're currently waiting for their onions to grow and expect sweet corn at their stand in the next three to four weeks while other vendors may have corn for sale in the next two weeks.
John Kue, a local vendor who began selling vegetables at the Faribault Farmers Market four years ago, said his potatoes, peas, beets and green beans are his best sellers. Kue said he's seen less traffic at the markets this year, probably because of COVID-19, but that hasn't slowed down his sales. In the coming weeks, he hopes to have tomatoes and squash at his stand. So far, he said the growing season has been "too hot, too cold or too wet."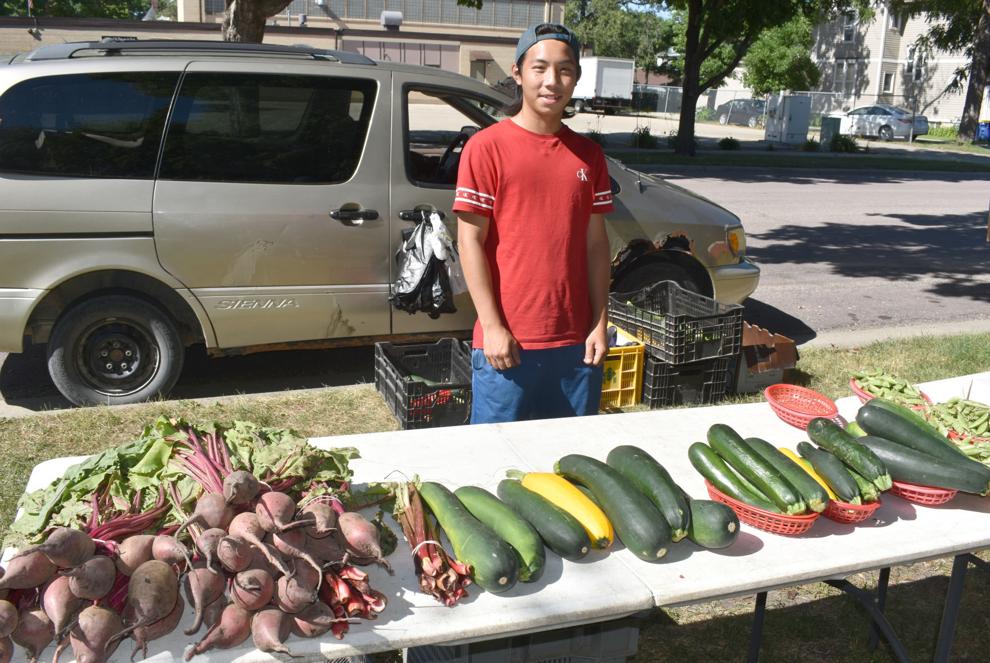 Local vendors Dennis and Kathy Rinehart grow their own tomatoes, squash, pumpkins, watermelon and green beans and also pick strawberries, raspberries and blackberries to use for their jams. Kathy began selling embroidered hand towels in addition to edible goods, per the adjusted craft regulation.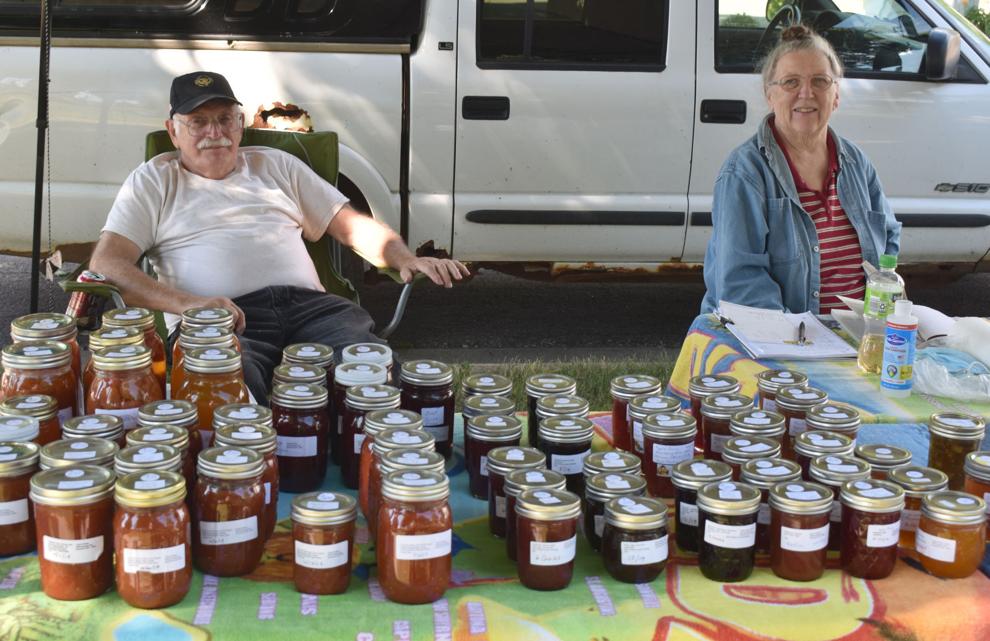 Mary Lou Blenkush and Bradley Mattson set up their stand Wednesday and sold almost everything they brought. Before packing up, just a couple of Blenkush's organic flower arrangements remained as well as agates she collected throughout the years.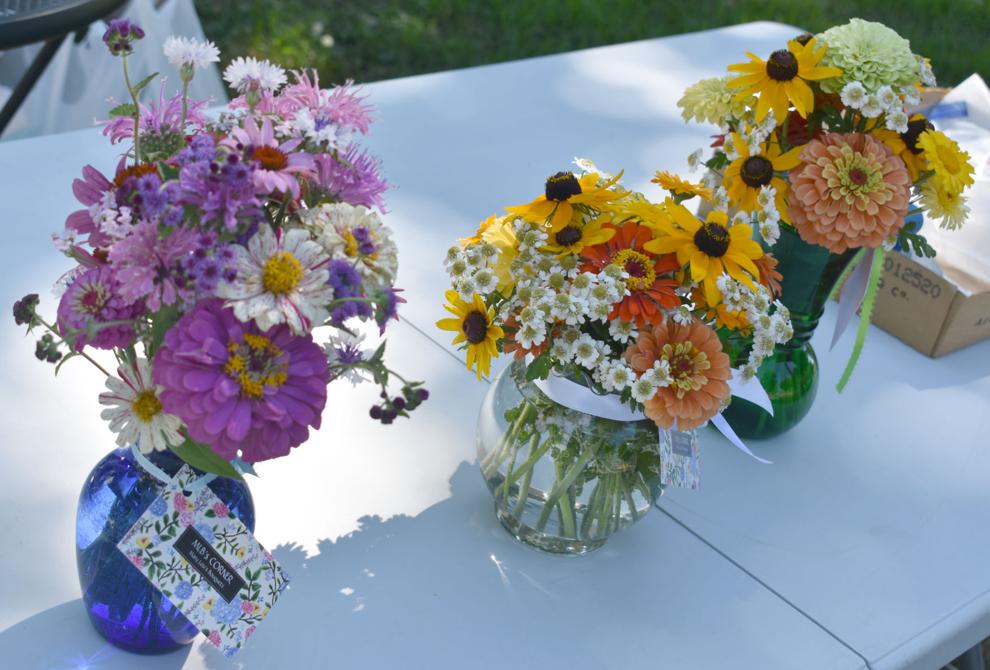 "I decided to sell [the agates] and educate others about the state gemstone," she said. "Most of them are from Rice County."