Hurricane Harvey made its greatest impact over 1,000 miles away, but locals in Rice County are sending aid from a distance. 
Trystar is a Faribault manufacturing company specializing in power distribution equipment, cable and generator docking stations. Typically, Trystar products help to power major industrial or construction sites, in addition to big events, like the Super Bowl halftime show and PGA Tour events.
But when a disaster like Hurricane Harvey hits, generators are needed extremely quickly. Trystar, the largest manufacturer of its kind in the United States, then needs to step up production to help power those generators.
"We are the guys that back up the companies providing all the generators nationwide." Trystar President Chris Dahl said.
He noted that workers have been putting on about 9,000 cable connectors per day, compared to the company's typical 2,500 per day. He said even Hurricane Sandy only required about 4,000 per day.
"By Saturday morning, we were producing enough cable to power up 60,000-75,000 homes per day," he said.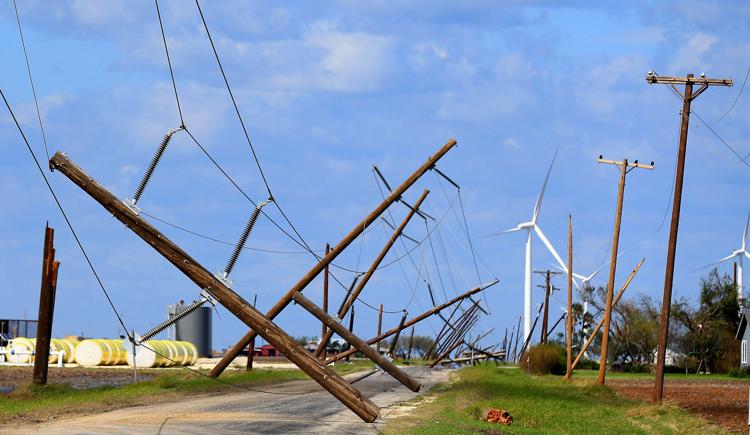 Most of the generators (from other companies) and the cable from Trystar won't be powering houses, rather critical businesses and buildings — supermarkets, shelters, hospitals where needed and others. Dahl said the next industry to receive emergency power would be major corporations, like Wal-Mart, Lowe's and other establishments, which can get significant numbers of people back working and supplies moving.
Trystar management sent out an "all hands on deck" email Saturday night asking hourly workers to put in extra time and for salaried staff to volunteer labor. Every employee, whether in the sales, operations, finance, purchasing or any other department, was working the lines by Sunday.
Vicente Alfaro was working on one of the manufacturer's industrial printers Thursday. He was glad his work could contribute to relief in the Houston area.
"It feels good to know we can help somebody else," he said.
Elsewhere in Rice County, residents can provide aid through many avenues.
Hy-Vee and Wal-Mart are both accepting donations from customers and plan to match them. Customers can provide $1 or $5 when checking out at Hy-Vee, and the corporation will match those donations up to $100,000. Wal-Mart is launching a customer campaign with the American Red Cross to assist with Hurricane Harvey relief, matching customer donations 2 to 1 with cash and product donations of up to $10 million.
Target Corporation announced Monday a donation of $500,000 to aid in recovery efforts for communities affected by Hurricane Harvey.