Gina Little, executive director of Pregnancy Options in Faribault, Little said it wasn't on her agenda 20 years ago to become an advocate for families.
But "God had a greater plan," she said, and she developed a desire to make sure parents received the support they needed. Understanding that everyone faces adversity at one time or another, she wanted to tear down barriers and walk with families without judgment.
"I hope I can just be an example of caring for families," said Little, who recently received recognition for being just that.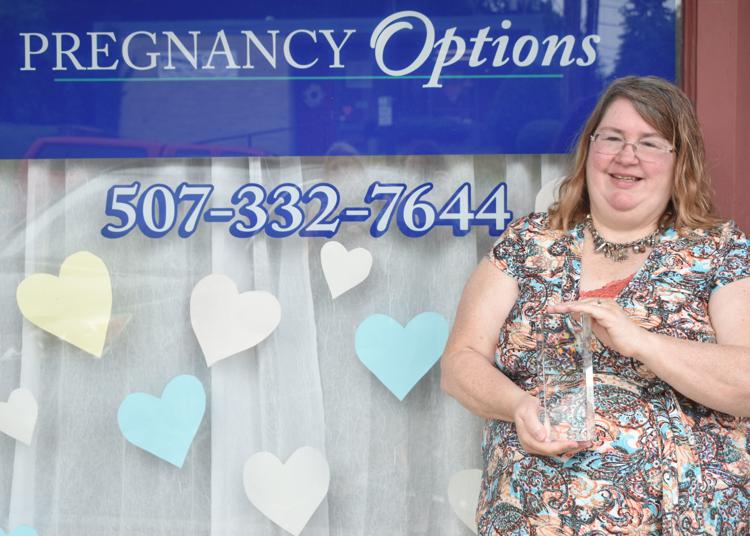 On Monday afternoon, Barb Sorum, director of prevention initiatives for Minnesota Communities Caring for Children, presented Little with the Champion for Children award. Among four recipients this year, Little was recognized for her work in helping youth face adversity so they can grow into healthy and successful adults.
Typically, award recipients receive recognition at a large luncheon in the Twin Cities, at a country club. This year, due to COVID-19, recipients received their awards individually surrounded by invited guests.
"I truly adore this woman," Sorum said in presenting Little her award at Pregnancy Options. Sorum said she's known Little to "work tirelessly" throughout the 20-plus years they've known each other.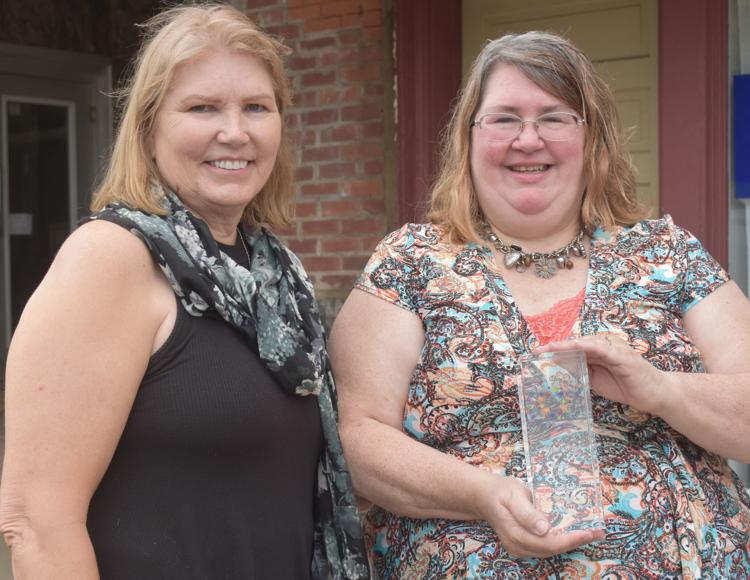 Little thanked a roomful of guests for attending her award presentation — among them her husband, children, grandchildren, pastors, aunts, sister, nieces, co-workers and Pregnancy Options Board of Directors members — who all crowded together to celebrate her achievement.
"All of these years I felt like I was just doing what Jesus would do," said Little, after accepting her award from Sorum. "… I didn't do it to be acknowledged."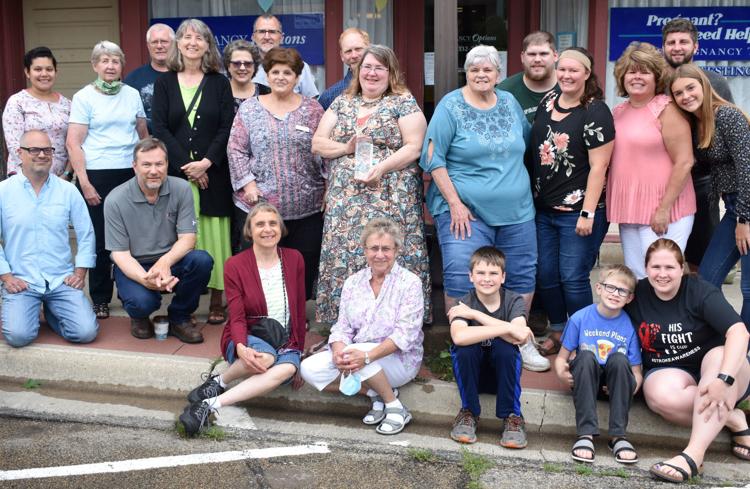 Little, a longtime resident of Faribault, previously served as operations manager of Ruth's House of Hope and became the executive director of Pregnancy Options in 2015. She also belongs to the organization Faribault for Kids, formerly known as the Kiwanis Club of Faribault. The organization passes out books at Christmastime, fundraises for Supply Our Children and advocates for youth.
Nearly 22 years ago, Little began attending Circle of Parents, a program of Minnesota Communities Caring for Children. The facilitated support group, where Little got to know Sorum, helps families work through a number of parenting struggles. But rather than learning how to parent, Little credits the group for helping her develop her leadership skills. It surprised her to realize how many people, and who, wanted to hear what she had to say as a parent. Sorum called Little "the mom voice in the room."
Circle of Parents, said Little, "has definitely been a foundational piece of my life." Before joining the group, she admitted, "I didn't really think I had a voice."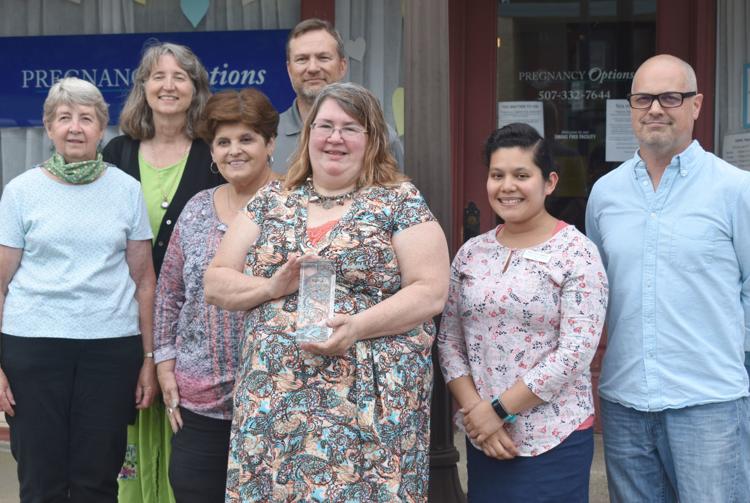 Linda Lagnada, receptionist at Pregnancy Options, said she knew Little when she was a young girl. Years later, Little interviewed Lagnada for her position at Pregnancy Options. Lagnada said, "I was just amazed how far she'd come."
Anahi Cisneros, client service coordinator for Pregnancy Options, said Little has "always been a great friend and a great boss."
"It's been great having her here," said Cisneros of Little. "She's a great director, and she deserves this award and more."