Customers lined the sidewalk in front of Nerstrand's new cafe Wednesday morning, just minutes before its 9:30 a.m. grand opening.
Featuring homemade chicken wild rice soup and roast beef sandwiches with meats processed and prepared at Nerstrand Meats right next door, Boots and Lu's made its debut. It was a day three years in the making.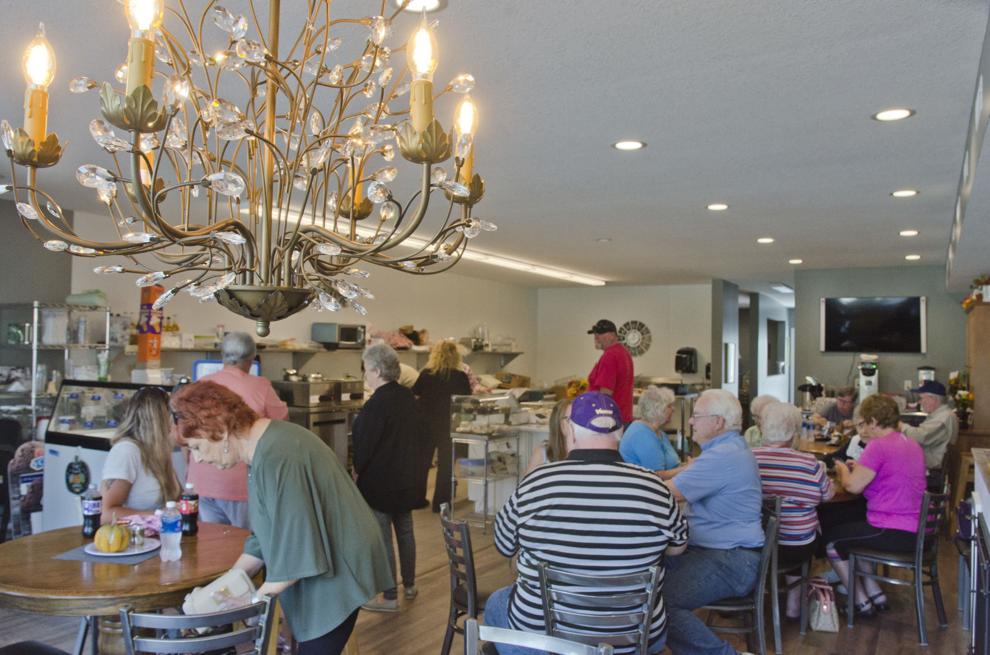 "For our community, it's amazing," said owner Mary Heggedahl of fulfilling her late husband Clyde and late son Jeff's dream to open a cafe/restaurant in town. "I love the community so much. We just needed a place where we can get together without having to go out of town."
Heggedahl feels an overwhelming sense of love and support from the community and those who stopped for a bite to eat Wednesday. With a strong love for the local community, Heggedahl hopes customers come in, sit down and feel good.
When the opportunity came to buy the old Nerstrand Fire Hall, which the city's volunteer Fire Department left behind last year for a larger building, Heggedahl jumped on it without having a clear-cut plan. As she began thinking more about about it, she decided a restaurant would be a great legacy for her family.
"Both my son and husband wanted this," said Heggedahl, age 76, with tears in her eyes. "This is my retirement in here, and that's OK."
The Heggedahl family has been a fixture in the town for 130 years, operating Nerstrand Meats. Heggedahl explains that Clyde's grandfather started the meat market, but her husband is the one that had all the talent for the foods processed there.
"We are all aware of Clyde, the gifted person behind everything we sell," said Heggedahl. "He had the ability to put flavorings and seasonings together, and we all benefit from that."
The meat market is now run by Heggedahl's grandson Mitch, along with the assistance of his brother Brady. She's proud of both grandsons and looks forward to working together and incorporating the meats they process/prepare in the food served at the cafe. Each day, Heggedahl plans on preparing different types of foods.
Thankful for the help of her family on the opening day from sisters Ava and Dorthy, daughter Val and friends Amy and Troy, Heggedahl feels blessed to get the business going for the community.
"The people here are the best people ever, we are all very down to earth," added Heggedahl.
Among the help in the kitchen area Wednesday during the lunch hour was Rice County Sheriff Troy Dunn. Holding fond memories of going to the meat market with his parents and grandparents, Dunn felt fortunate to share such a special moment with Heggedahl. He recalls sampling small pieces of jerky as a young child, and having countless conversations while stopping through town as a deputy.
He describes the meat market as one of those places that's always felt close to him, and has a small town feel.
In previous conversations, Dunn told Heggedahl to let him know when she planned to open the cafe, so he could stand with her behind the counter to help out. Heggedahl remembered that conversation and asked Dunn what shift he wanted to work the day prior to opening.
"It's their dream and it's really coming true today," said Dunn prior to his Wednesday afternoon shift. "It's been such a journey for her, losing her husband and son, and still pushing forward at her age. It shows you what a big heart she has."
While Heggedahl shares a deep love for the Nerstrand the community, residents share that same passion for both the community and the Heggedahl family.
Area residents Jennifer Schwab and Dana Jans were among many customers supporting Heggedahl and her family Wednesday.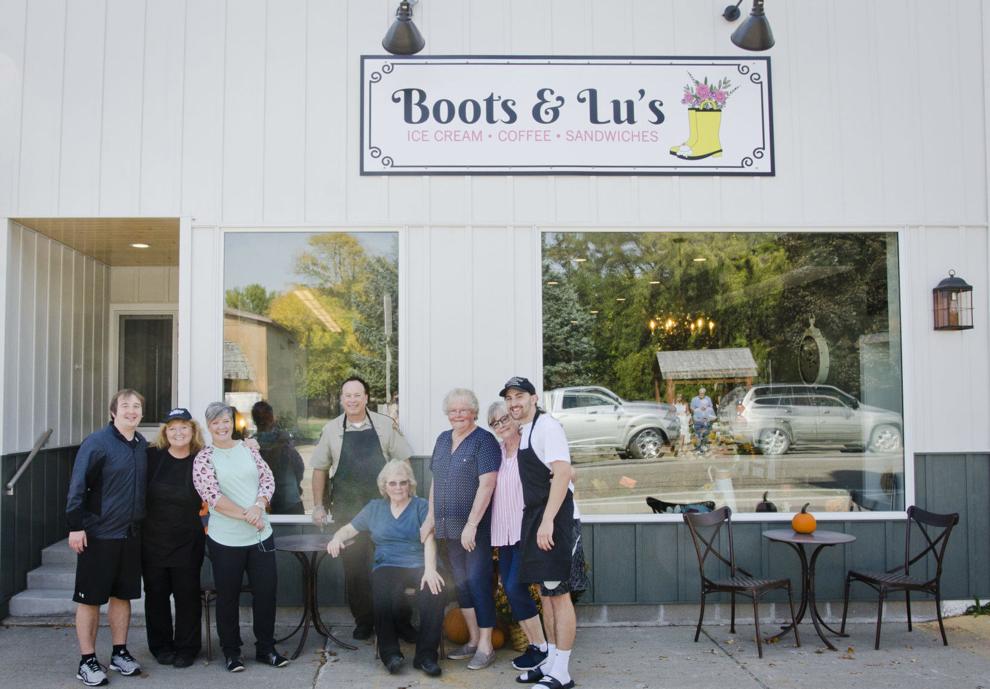 Schwab, who serves on the Nerstrand City Council, said she first came to the cafe for a cinnamon roll and then stayed for lunch. She happily reported everything tasted amazing, and she will without a doubt be supporting Heggedahl's business in the future.
"We are very excited as a community," added Schwab of the opening.
Jans, Nerstrand city clerk, said that she was also very happy for Heggedahl and her family.
Longtime friends and residents of Nerstrand, Penny Isaacson and Louise Flom, also stopped by for lunch Wednesday afternoon. Seeing some of the new cafe's customers, Flom said they saw a lot of people they didn't even recognize. They learned that a few customers even came all the way from Warsaw and Waterville to check out the new cafe.