As a board member and manager of the Cannon Valley Farmers' Market, Tiffany Tripp puts together a wish list of more products she'd like to see added to the market each year.
"It's always exciting to see more interest," said Tripp of the new vendors to join the market this season. "Every year, it seems to be increasing attendance with every market. There's a market for everyone, and it's so exciting to have such variety representing the great food and fiber shed in our area."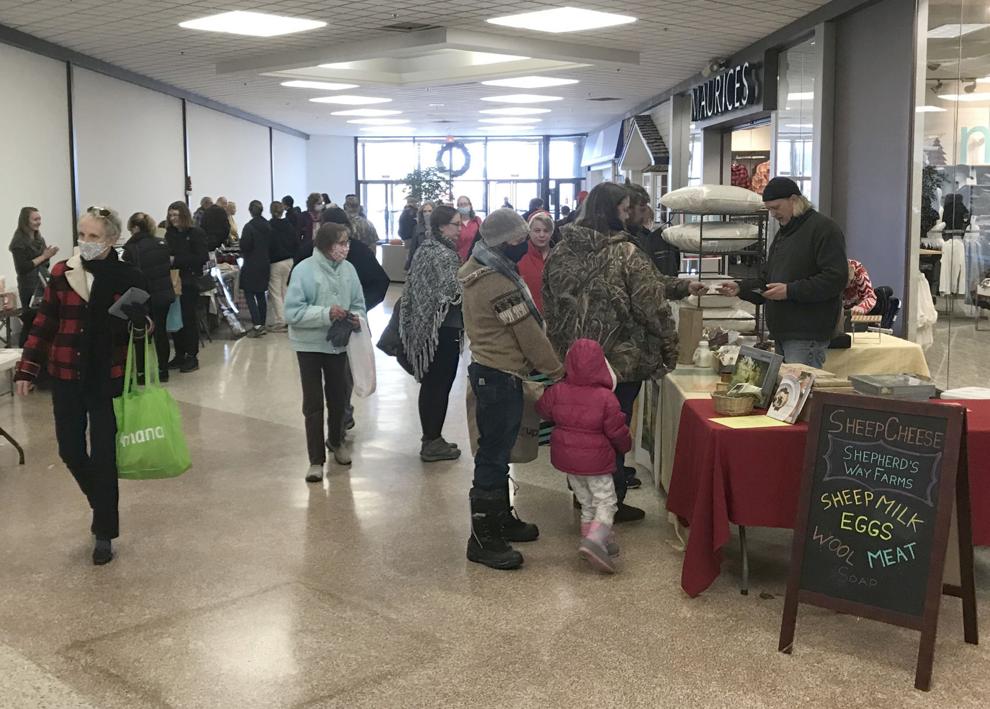 The Cannon Valley Farmers' Market, held during the winter months (November to March) indoors at the Faribo West Mall, and outdoors at the Rice County Fairgrounds in April and May, focuses on local foods and farm products. Its a good place for area residents to buy locally grown, homemade goods in the winter season while promoting small farmers and bakers. All vendors come from a seven-county region that includes Rice, Steele, Waseca, Le Sueur, Goodhue, Dodge and Dakota.
Shoppers looking for local products can stop by the next market, which takes place from noon to 3 p.m. Saturday, Jan. 15.
Tripp says one major change in 2022 for the CVFM is that it is now a nonprofit 317A organization and has plans in store to accept SNAP/EBT later this year, add more diversity and community members to the board of directors, and expand to year-round markets. Those interested can also sign up for newsletters to stay up to date on food access and upcoming markets.
Dan Zimmerli, of Cedar Crate Farm in Waldorf, said it would be great to see more support from Faribault and its surrounding communities.
"There's a lot of great products there," said Zimmerli, a new vendor who offers carrots, red and gold beets, popcorn, butternut, and buttercup squash. "I think people would be impressed with the variety and quality of products. Even replacing just one item off your grocery list with something local would be huge."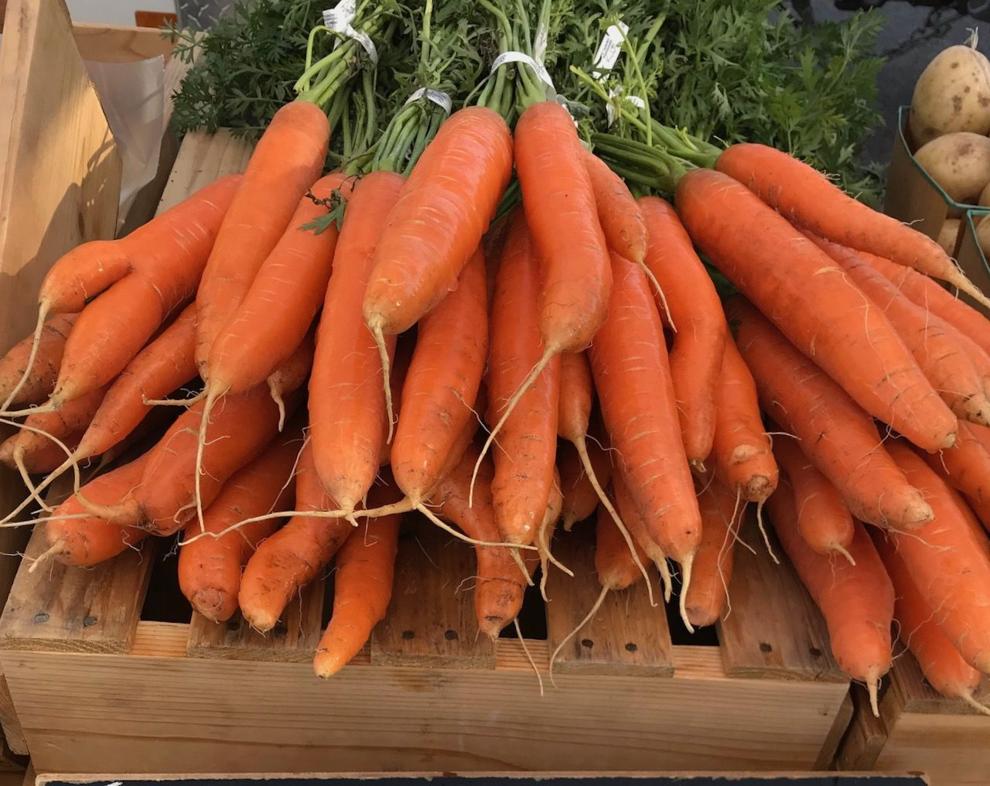 Also a vendor at an indoor market in Mankato, Zimmerli said the Faribault market provides plenty of space, making it comfortable for shoppers and vendors. He is particularly impressed with the quality of products other vendors bring to the table — between meats, fiber works and self-care items.
"There's a little bit of everything," said Zimmerli of the variety available. "I can't say enough good things about it."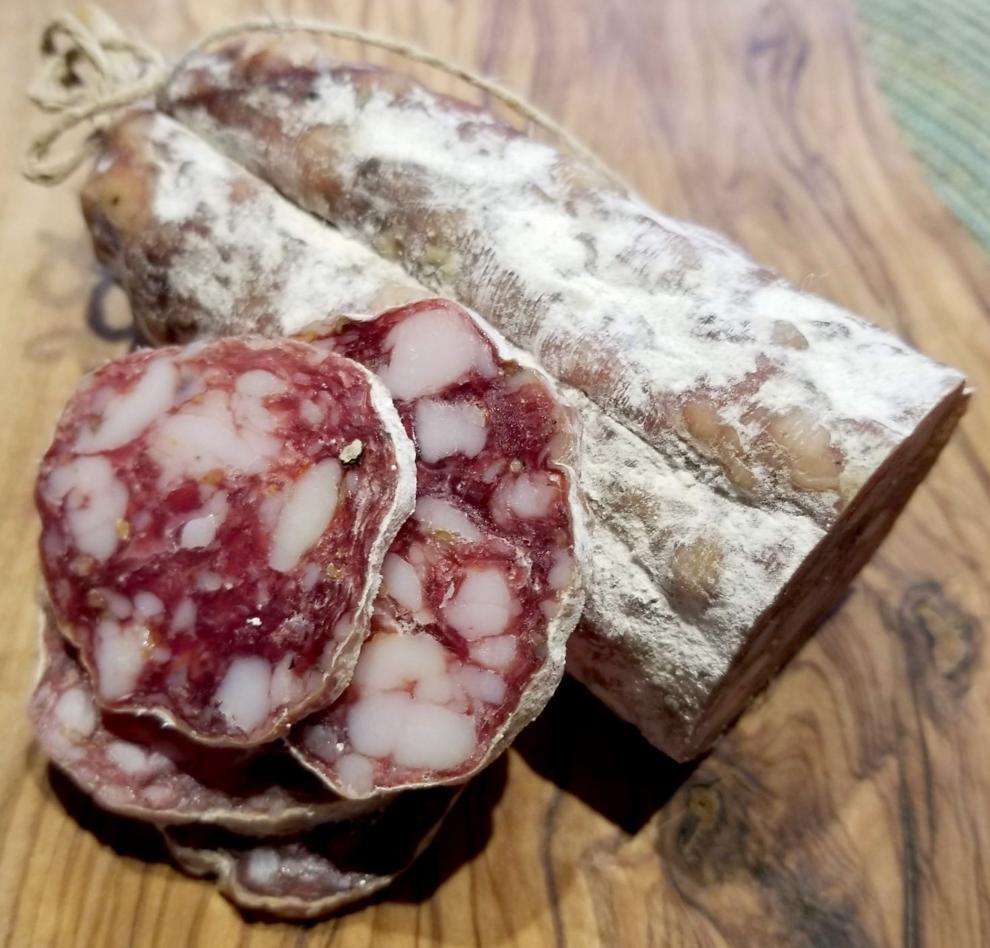 Sarah Scheub, of Cannon Valley Butcher's Block in Red Wing, too, compliments the robust market and those who put in countless volunteer hours to make it all possible.
"I just love to see people so into supporting local and coming," said Scheub, a three-year participant. "I feel really excited the community has supported the Faribault market."
Scheub offers pastured pork products, pork chops, pork loin, ground pork, ham steaks, pepperoni, bacon, bologna, salami, pulled pork, whole chicken, ground beef and lard soap; all products she sees as high quality pork products not always available at the grocery store.
Katy Lund, of First Draft Farms in Kenyon, is in her second year of participating in the market and feels this one, in particular, is really special and provides more of a close knit feel. She said it also focuses on the community and added that board members work hard to connect with other businesses and support the community wholly.
"It's nice to feel more connected to the community and get to know people better," said Lund. "We definitely have more repeat customers at this market, so it's always an exciting feeling to recognize and talk to those people."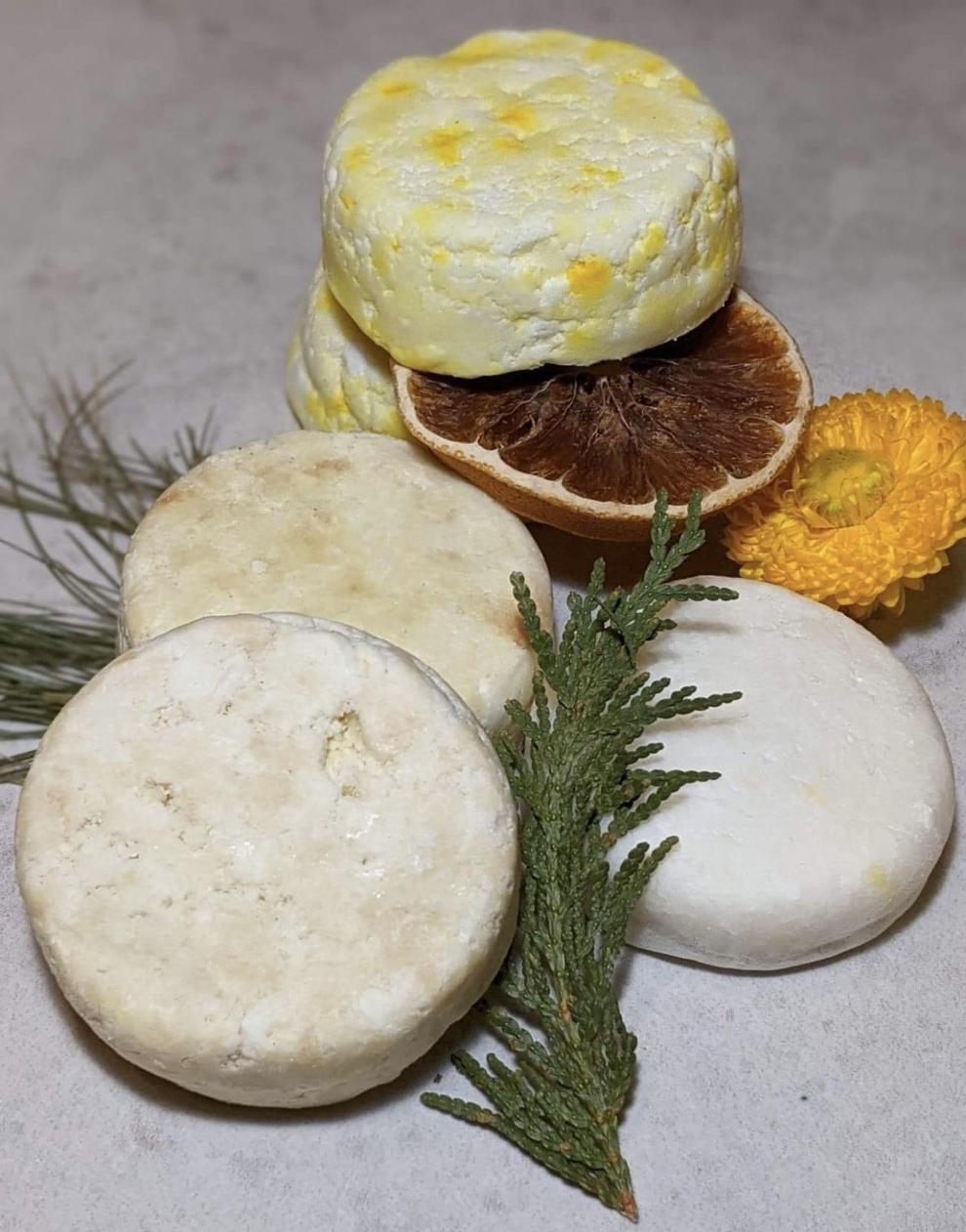 First Draft Farms offers a unique variety of products, like chicken, whole duck, eggs (chicken, duck, turkey), soap, shampoo bars, conditioner bars, lotion, salve, face wash and lip balm.
While some vendors have similar products, each is unique in its own way.
Nerstrand-based farm, Shepherd's Way Farms, offers sheep milk cheese, bottled sheep milk, chicken and duck eggs, lamb sausages, wool bedding, pillows, milk soap and "The Farmer and the Chef cookbook."
Co-owner Steven Read said they are excited to participate in a market in their local community and it's nice to see people, even if it is from behind a mask. He added, when shoppers shop at a farmers market, their money is going to stay in the community.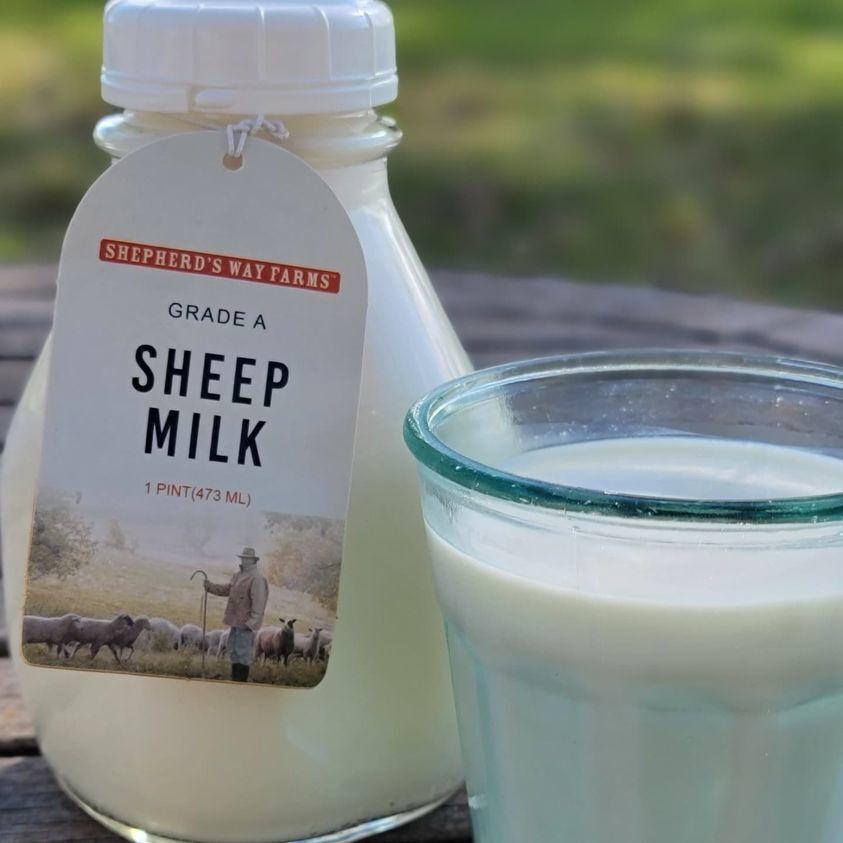 "Instead of buying food that's come from thousands of miles away, our food comes from just 10 miles away," said Read. "It's a great way to support small family farms, as it's not an easy life. Supporting those folks is really important if we want to see small family farms survive. We have to support them by buying at the farmers market."
Through working several part-time jobs in the food industry, Le Center resident Allison Schmitt said she's noticed a surge of people looking for local foods, in part because of the pandemic, but also due to a growing awareness of people wanting to knew where their food comes from. Schmitt, of Allison's Wonderland Acres, said the farmers markets are a great place for people to learn more about the foods they eat and see where they come from.
Largely a canner, fermenter and forager, Schmitt offers "Not your granny's" tomato soup, sweet pepper relish, mango chutney, marinated red bell peppers, tomatillo salsa, pickled Brussel sprouts, pickled sunchokes, horseradish sauce, lemon preserves, pickled pearl onions, marinated mushrooms, watermelon relish, and more.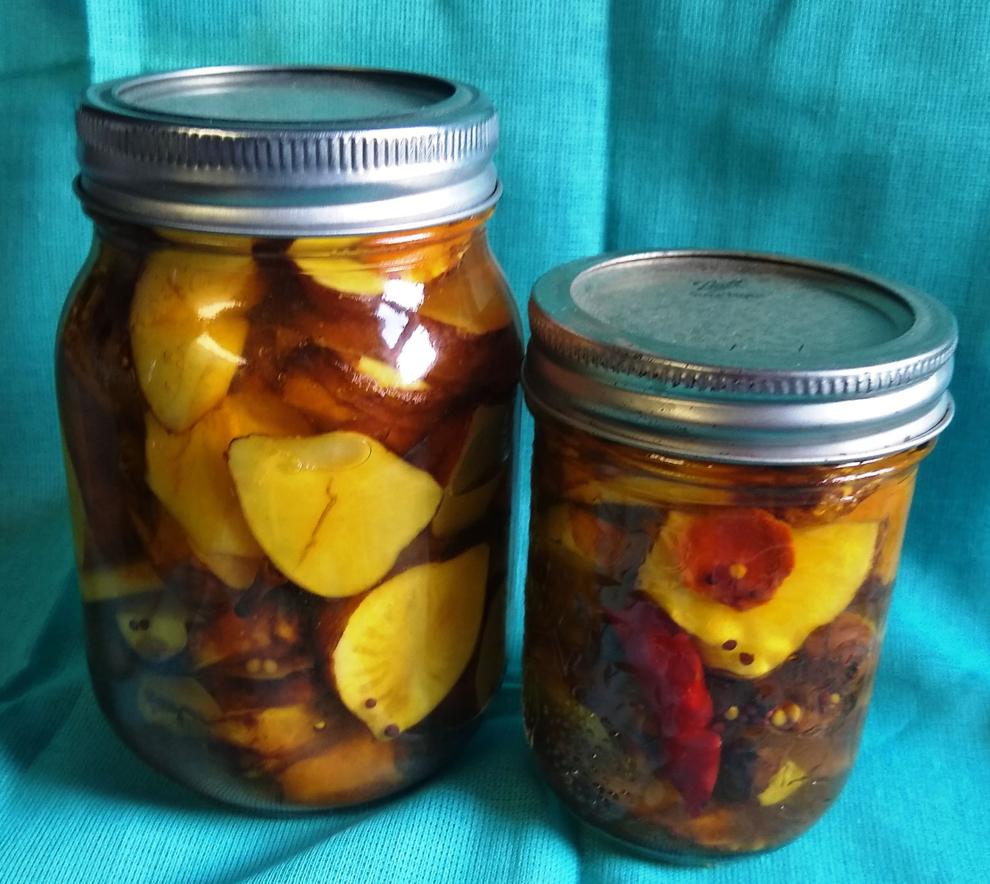 She encourages all to come to the market, and thinks they would be surprised with the wide variety of things available there.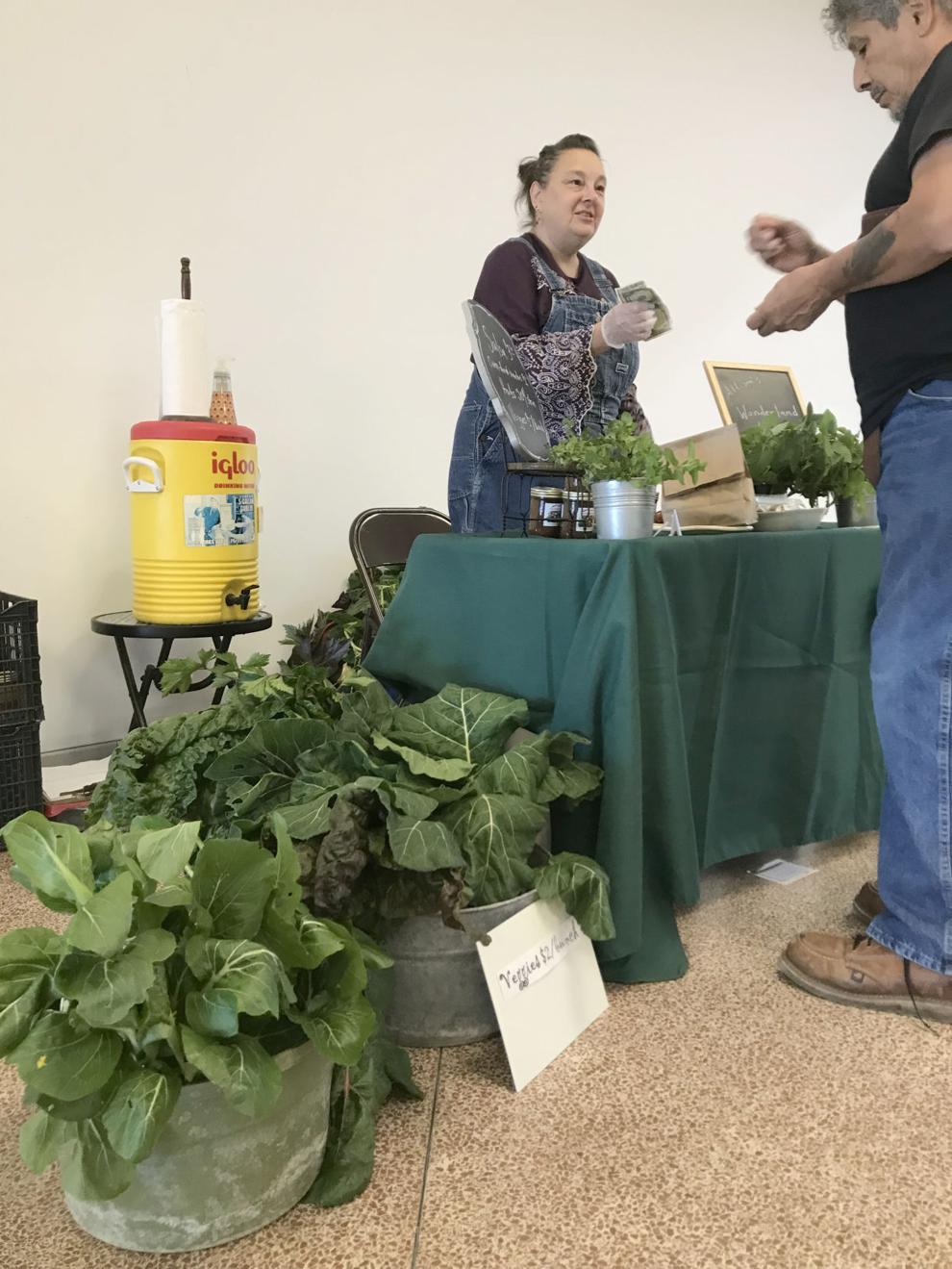 "It's a great way to support small businesses," added Schmitt. "It's been really gratifying to see how people respond to my unusual products."
Another new vendor to the market this year is Kathy Koderick, of Aunt Kathy's Kitchen in Rosemount. A vendor at the Farmington Farmers Market last summer, Koderick says she talked with a member of the market board and a vendor about the opportunity available in Faribault in the winter. She found it to be a perfect time of day to participate in the market and took a chance to join the fun opportunity.
Some of the products she provides are canned jams, jellies, relishes, pickles, homemade crackers (everything bagel, caraway rye, and gluten-free) and candy/confections. As a new vendor, Koderick has enjoyed getting to meet other vendors from around the Twin Cities and southern portion of the state. She likes to see the variety in all of the offerings, and though there's several other people with baked goods and canned items, Koderick says they are all different.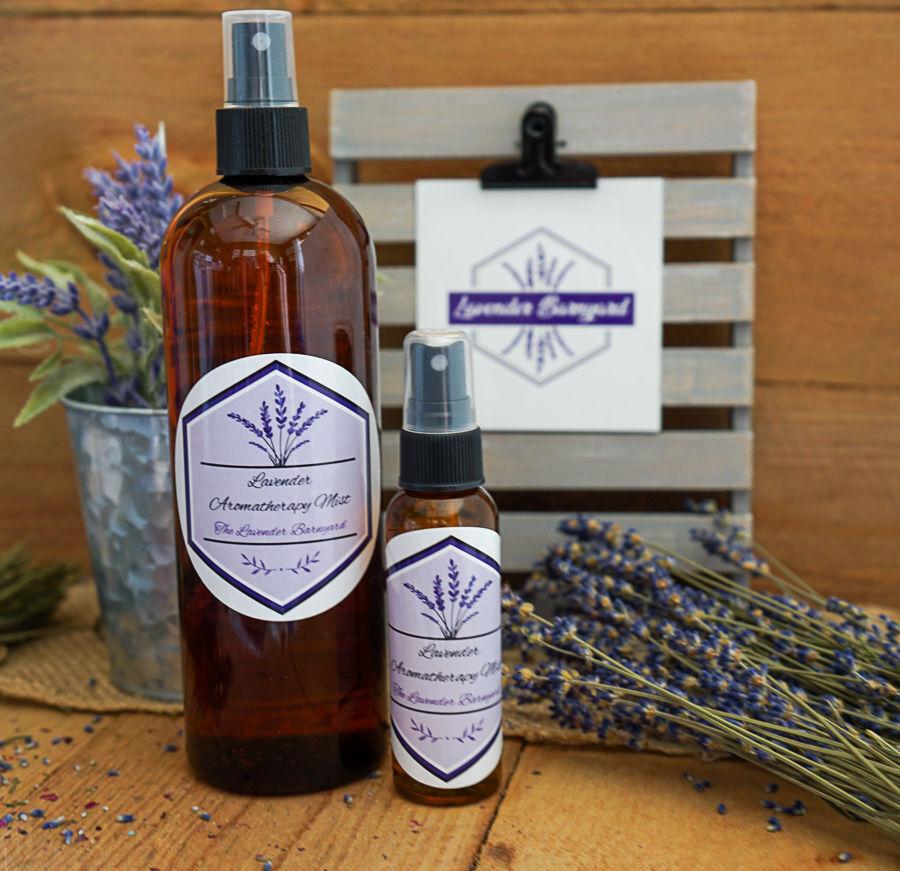 "It's really eye opening for farmers markets in general, but specifically with this one because two booths down something might have something similar, but the products aren't the same," said Koderick. "I don't do all traditional items. I like to experiment with flavors and do stuff that's different. It's been a great experience meeting people and seeing them out in other places."