Faribo West Mall was the place to be Thursday evening for anyone interested in sampling an almost endless offering of foods prepared right here in the local area.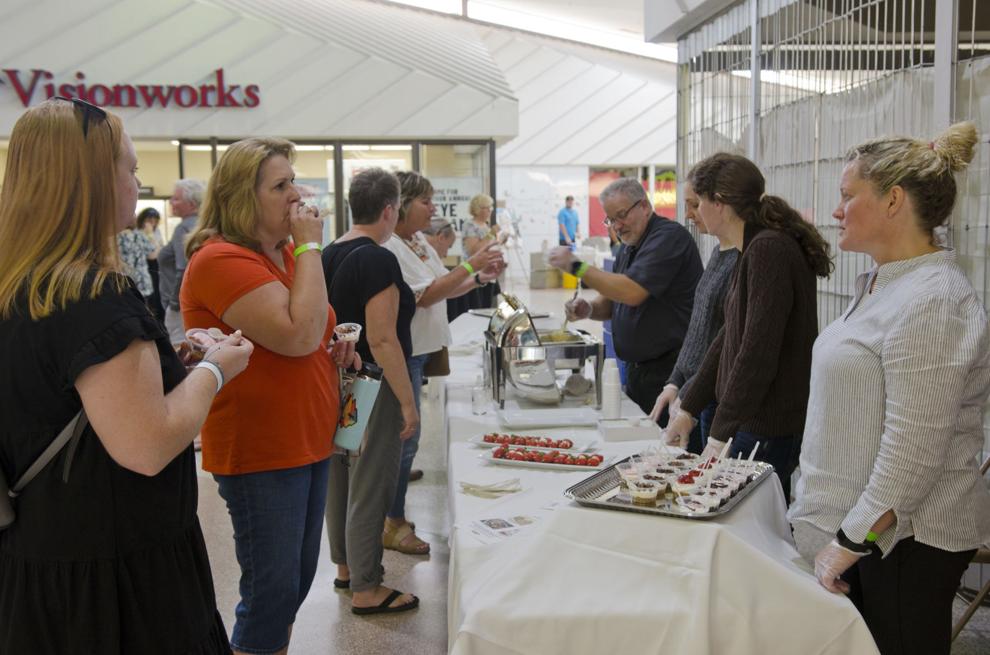 With vendors set up along the edges of the mall, participants were eager to try traditional and new favorites at the 29th Taste of Faribault event, hosted by the Faribault Area Chamber of Commerce.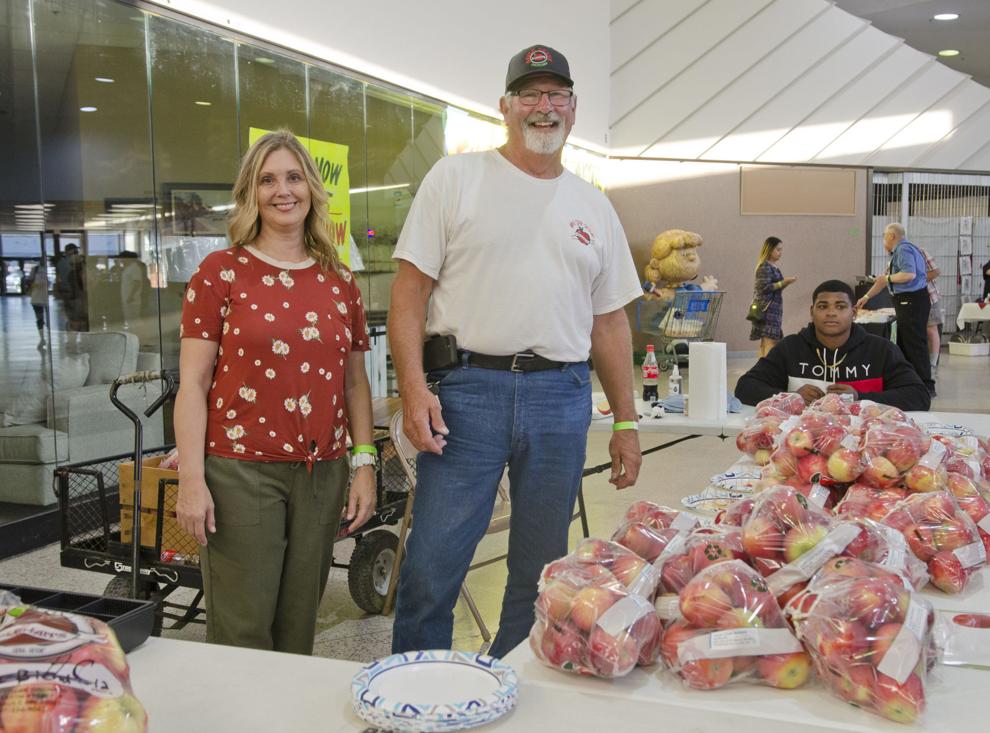 From Winjum's smoked mac and cheese, Apple Creek Orchard's First Kiss apples, Basher's homemade stuffed cabbage roll soup and Fareway's cotton candy grapes, there something available for nearly every taste. Along with the appetizers, sides and main dishes, there were plenty of tasty desserts and baked goods available for those with a sweet tooth.
Attending the Taste event for the 29th year was Jeff LaBeau of the Depot Bar & Grill, a founding member of the event and has returned every year since. With a strong love for the community, LaBeau particularly enjoys seeing his friends and interacting with the crowd.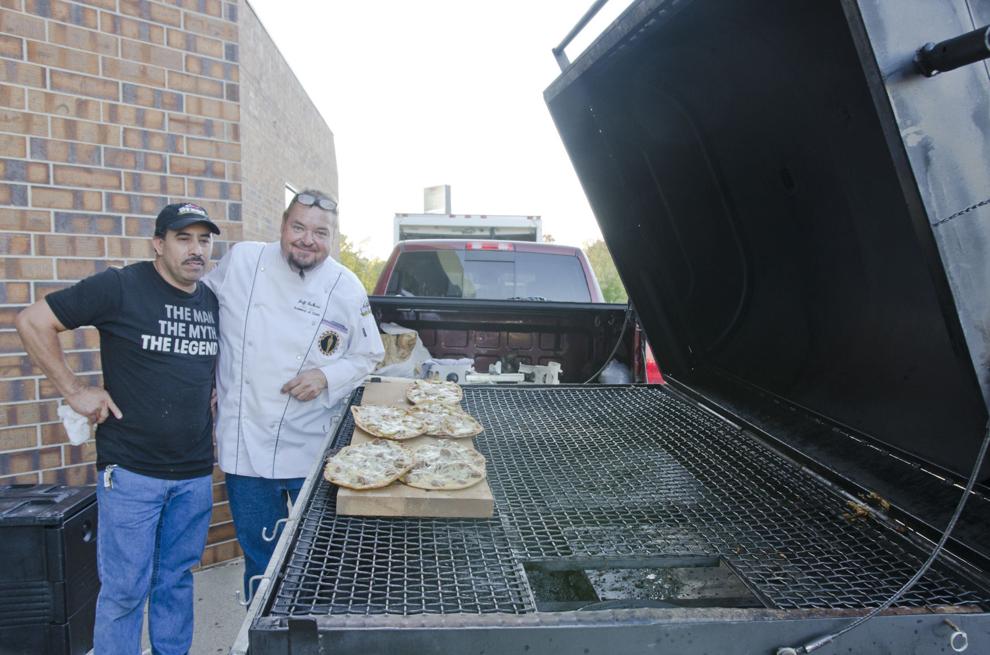 Each year, he tries to bring in food that is not always found inside the restaurant. On Thursday, he prepared two flatbread pizzas: an Oktoberfest pizza complete with sauerkraut and brats, along with a barbecue pulled pork, pickles and onions, topped with crushed Frito chips. If attendees show a particular interest in the new food he prepared specifically for the chamber event, LaBeau says he sometimes features it on certain days at the restaurant.
About an hour into the evening, Michele Voegele with Channel Inn in Warsaw, also a previous Taste participant, reported her booth itwas busy and there was a good turnout, as they had to run back and grab more blood Mary mix. Server Jacki Larkin was helping for the second year, something she enjoys doing at such a fun event.
While it's true the Taste event is a great time for longtime business owners in the area to continue building relationships and interacting with crowds, it's an even better opportunity for new businesses to introduce themselves to the community.
Owners of Good Day Coffee, Jessica Prill and Cathy Collison, participated in the Taste event for the first time Thursday. Good Day Coffee opened its doors to the public Dec. 18 at its 318 Central Ave. location. Featuring coffee and baked goods made from scratch, both Prill and Collison agree that events like Taste give new businesses a chance to come out and let people know more about what they have to offer.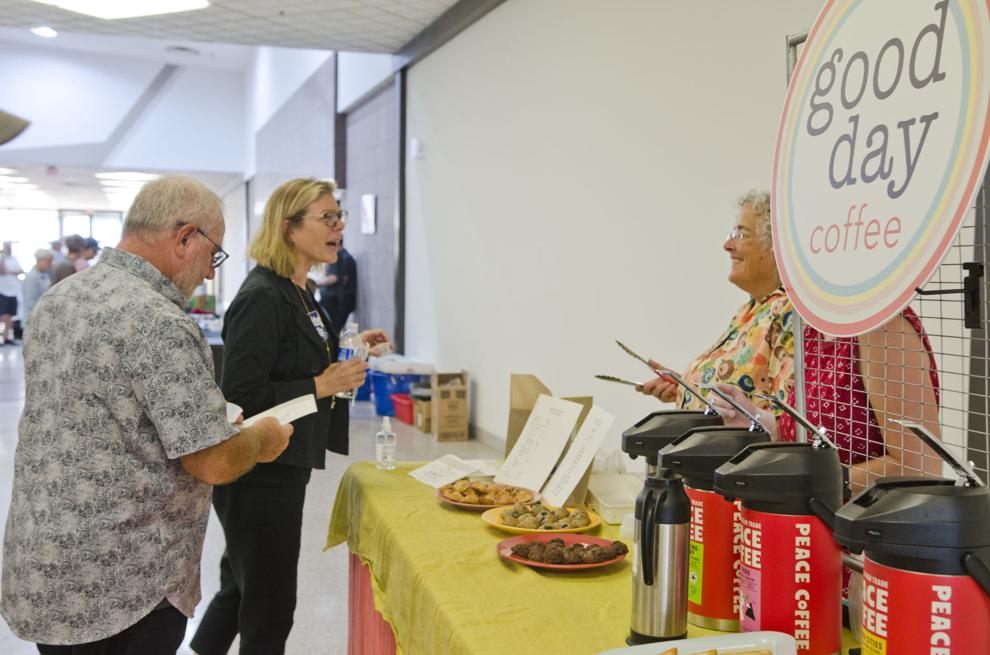 Along with samples of different blends of coffee, Prill and Collison offered mini muffin tops in the flavors of cranberry orange, blueberry lemon and double chocolate espresso.
Though Apple Creek Orchard is far from a new business, there was a new face helping serve varieties of apples. Tami Theis recently purchased the orchard from longtime owner Dan Ableman Aug. 11. Both Theis and Ableman were at the Taste offering samples of early fall apples like First Kiss, Honeycrisp and Zestar.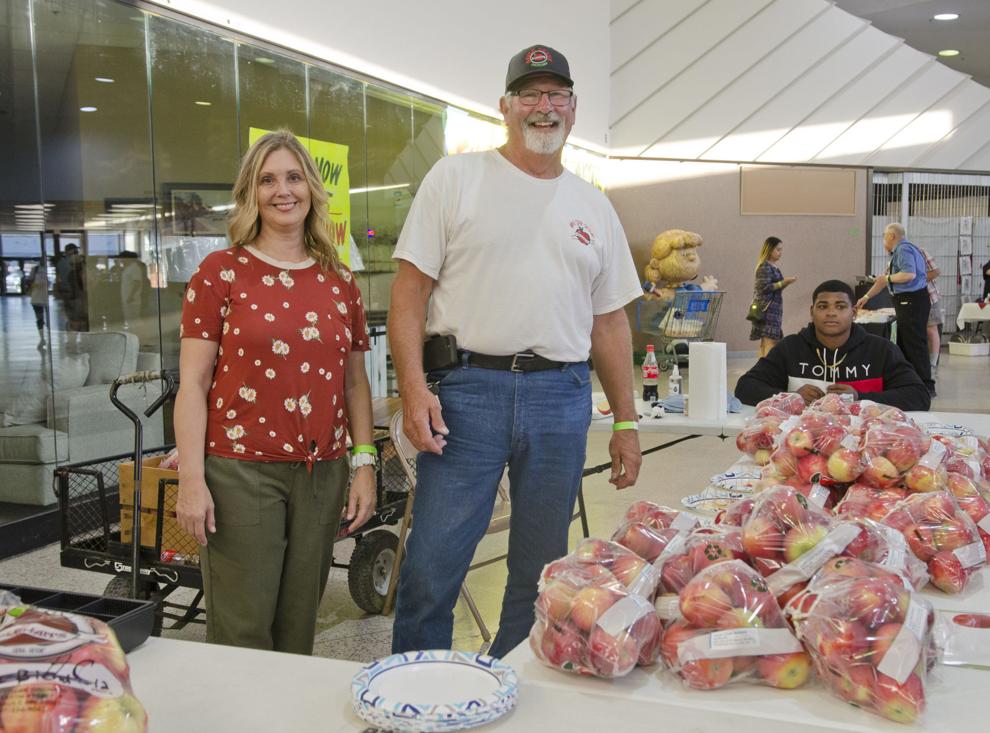 Ableman said he's been participating in the Taste since it started, and enjoys getting a chance to meet new customers and interact with current customers. For Theis, the event was a great way for her to get to know everybody and introduce some of the new things she has planned for the fall and next summer.
Attendees seemed to enjoy the event just as much as the vendors, especially for first-timers Winnie Hughes and Elizabeth Paquette.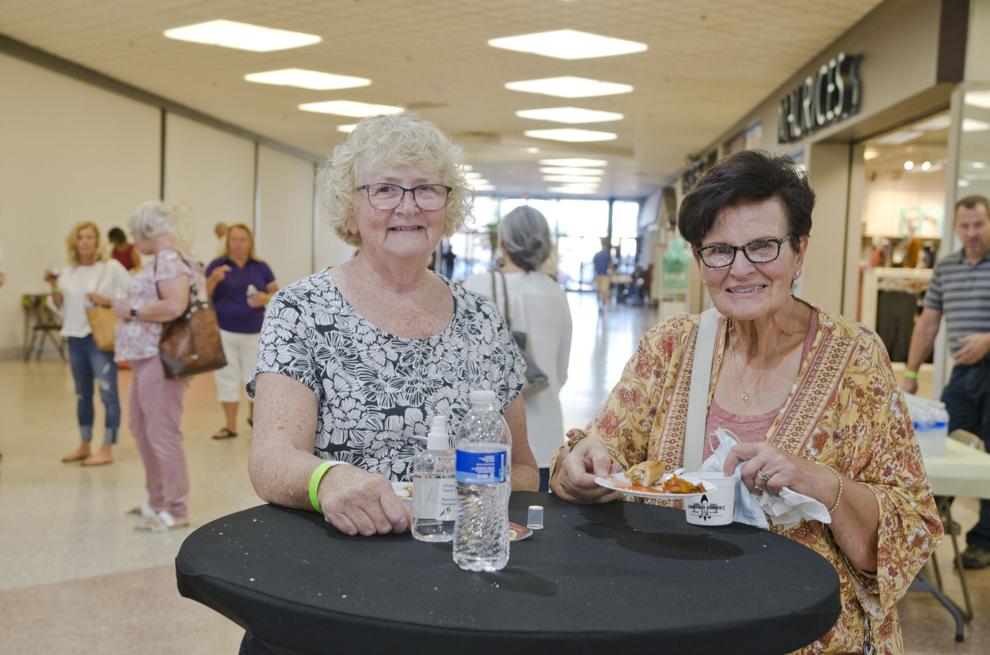 Both residents of Faribault, Hughes and Paquette agreed they were glad they decided to participate in the event and liked the variety of good foods and drinks available.
"It shows a good variety of everything Faribault offers, but I think we're missing a few restaurants," said Hughes. "It's all really good though."
Though she tasted many delicious things, Paquette admits the bloody Marys and homemade pizzas from Channel Inn are hard to beat. A frequent customer of the Warsaw bar and restaurant, Paquette says her boys always go there to eat when while doing their fieldwork in the area.
She also enjoyed the mini muffins baked by Good Day Coffee, noting they had the "best texture" she's ever had in a muffin.
Hughes pointed out it was good to see the Apple Creek Orchard folks there too, both with the new owner and apples that are currently available at the orchard.