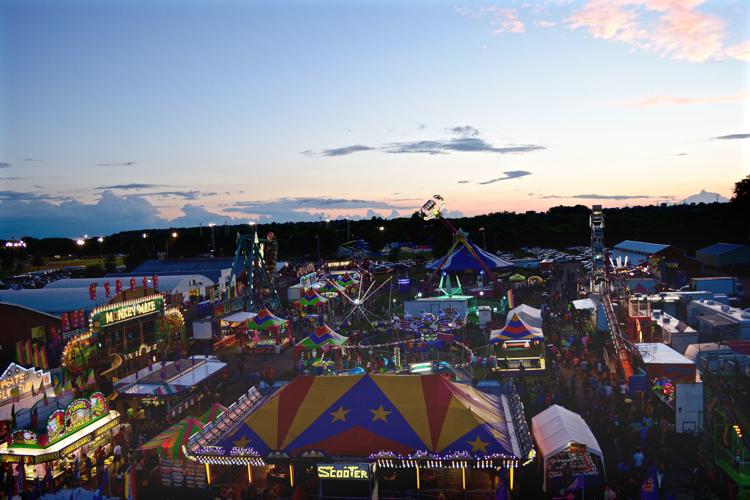 Whether cooling off with shaved ice under the summer sun or visiting the animals before colorful bulbs light the fairgrounds at dusk, the Rice County Fair has something for everyone.
Running Tuesday, July 16 through Sunday, July 21, the Rice County Fairgrounds in Faribault will be packed with food and craft vendors, 4-H participants and their animals, ambassador contestants and entertainers. And fairgoers, geared up and ready for fun.
The fair begins with a flag raising at 5:30 p.m. Tuesday, followed by the Rice County Fair Ambassador Coronation at Sellner Stage.
For the first time, young men were invited to apply for fair ambassador, as the fair opted to do away with "queens." Winners, who receive a scholarship, will represent the Rice County Fair and promote its agricultural heritage at neighboring events, including ones in Lonsdale and Northfield, but no males decided to participate this year.
"We have seven applicants this year and we hope it continues to grow year after year," said John Dvorak, Rice County Fair manager. "We were hoping we'd get some males, but we didn't. There's always next year."
While the change from Queen Contest to Ambassador Program is still hoping to make headway, Dvorak has made a few more changes by bringing in new vendors.
Grandma's Cookies, Applecart Concessions, Dippin' Dots and Grandma's Lunch Wagon joined the food vendor lineup this year. Grandma's Lunch Wagon will set up near the barns so 4-H participants and fairgoers on that end of the fair have easy access to food and beverages.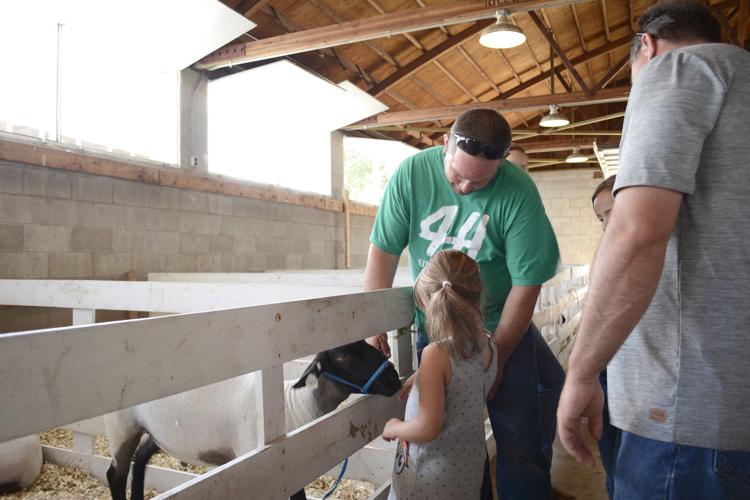 4-H is also planning to add something new to the Rice County Fair this year.
The 4-H Clover hunt invites kids to follow clues through the 4-H barns and building on a scavenger hunt.
Kids can start in any 4-H barn or the 4-H building as clues can be found in a container in each 4-H place. After they've found the answer to each question in each 4-H barn and building, they can turn in their answers at the 4-H Office.
4-H is also planning three hands-on projects led by 4-H Ambassadors. On the south side of the 4-H building, kids are welcome to participate in a STEM project Thursday, an agriculture project Friday and an arts and crafts project Saturday. All projects will be held from 1 p.m. to 3 p.m. and kids can stay for a couple minutes to the whole two hours.
And that's not all. 4-H also hosts a giant sing-along at the Cannon Stage at 5 p.m. Thursday.
It's not all about change. Many local vendors are returning to the fair, including Faribault Vacuum and Sewing Center, which is celebrating its 40th anniversary.
Recruited to start the Kirby Co. branch in Faribault, Bill Chavis started a vacuum repair and sales shop at 16 NW Fourth St. and the business — though the name changed as the company expanded to different brands — has been there ever since.
Jeremy Chavis, Bill Chavis' son, now owns the business, building up the business to a 100-mile radius of service, carrying more products and remodeling twice.
"I took my work ethic to the next level to help Dad build the business," said Jeremy Chavis, who is currently traveling to bring back more different products to add to the demonstrations, trials and specials he's bringing to the fair.