That's the way Jan Staton of Dundas describes her mom, the late Geraldine, "Jerry" Reuvers. Throughout her life, Reuvers' love of animals and humans, and work with nonprofits including Rice County 4-H, made her a well-known asset of Rice County. After a long battle with Alzheimer's, Reuvers, 96, died Oct. 4 at Three Links Care Center in Northfield.
"She was just a people person and was well-respected in the community and in her family," said Staton.
Reuvers was born Geraldine Rose Wallace Aug. 9, 1924 in Northfield to Archie and Rose (Berg) Wallace. Growing up on the family farm, she rode her pony, Lady, to her country school no matter the weather and wrote stories about that experience.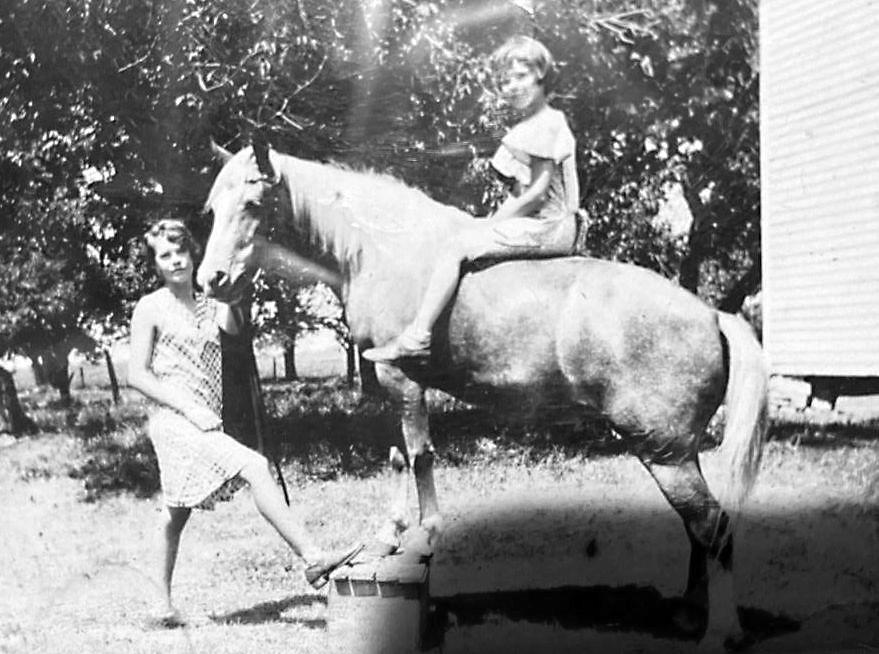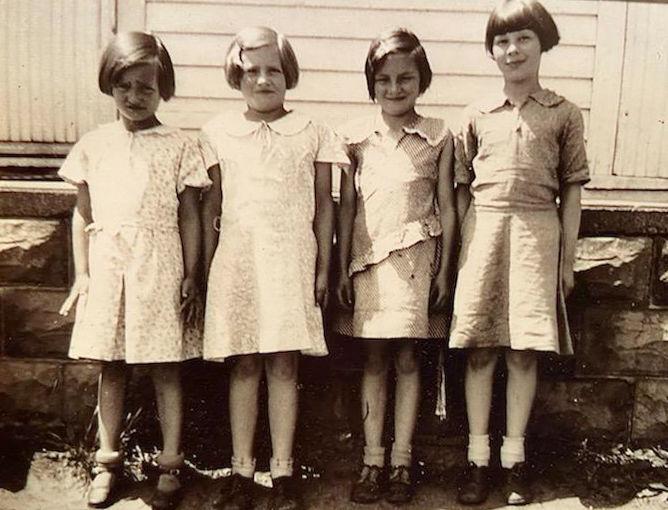 After graduating from Northfield High School in 1941, Reuvers stayed on the family farm to milk cows. She married her husband, Ted, who lived across the road, in 1944. They began their marriage living on a rented farm in Faribault and bought the farm neighboring to the Wallace farm in 1950. Reuvers lived on the Dundas farm until 2011, when she moved to Cottage East in Northfield.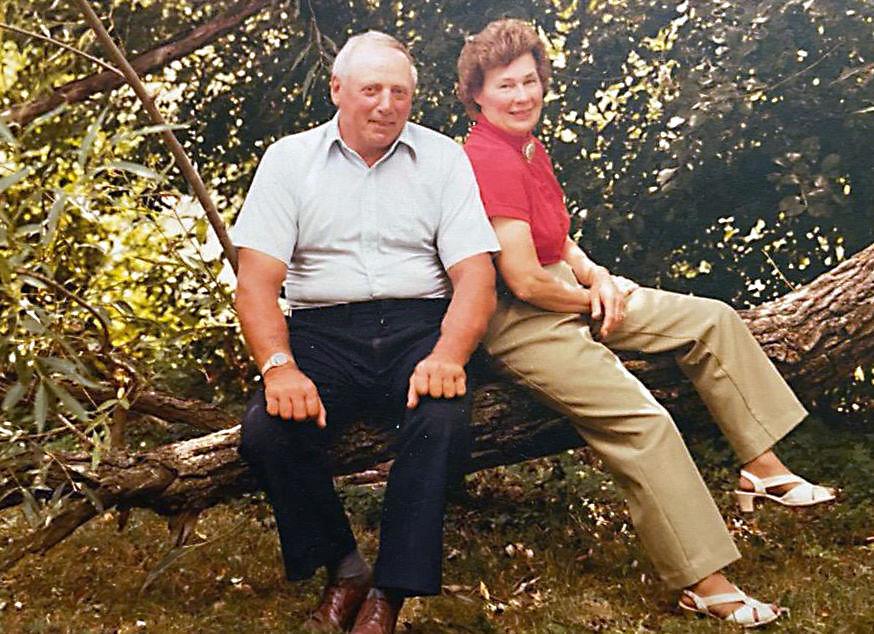 The Reuverses raised seven children: Sandy, Cheri, Barb, Gary, Jan, Greg and Jenny.
Cheri Albers of Northfield, the second oldest, remembers her dad installing swings in the barn so she and her sisters could occupy themselves when their mom milked cows. Her parents "really started out with nothing" early in their marriage, Albers recalls, but Ted worked a part-time canning job and worked full-time at Voegel Creamery.
"It was tough going but we always had a birthday cake and we never knew we weren't rich because we were well-cared for," Albers said. "[Mom] was always trying to make life better — for animals as well as people."
Caring for others came naturally to Reuvers. During her childhood, Albers said her mom took in a homeless man who painted their building. He struggled with addiction, and his family had abandoned him, so he lived with the Reuvers for 25 years.
Jan Stanton of Dundas, who is in the younger half of Reuvers siblings, recalls when that her maternal grandfather was sick, her mother took care of him.
That caring spirit extended to Reuvers' animals. Staton said her mom took pride in milking cows and considered it her job when women began entering the job market. Reuvers continued to milk the cows until her early 60s, when the dairy was sold. Staton remembers her mom leading each cow up the truck and giving them hugs before parting ways.
Though she was busy on the farm, Reuvers also devoted much of her time to various boards, organizations and volunteer opportunities.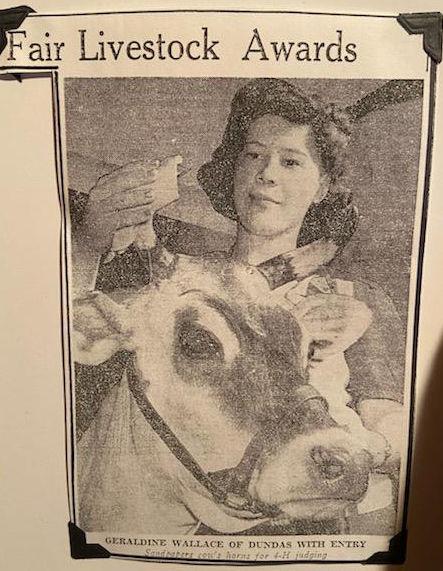 Reuvers had a longstanding relationship with the Full-O-Pep 4-H Club, which she joined in her youth. As an adult, she became a club leader and often took the youth members out for pizza after meetings. That was a big treat, and children regarded Reuvers as the "group mom," Staton said.
Ablers remembers her mom being clever as she designed Halloween costumes for the October 4-H meeting. Her favorite costume of her mom's was a red union suit with a back flap upon which she hung a sign that read "Caution: gas leak."
The Reuvers children participated in 4-H like their mother, who encouraged them to have a wide variety of interests. They entered a number of projects in the Rice County Fair like cow, beef cattle and horse showings as well as dog and shop projects, and landscapes. The girls were required to do a home ec project at the time, so they brought sewing, baking or cooking projects to the fair.
"I think it took two or three trips to get all our stuff down [to the fair]," Staton said. "I think [Mom] enjoyed it more than anybody."
Even into her 70s, after her children had grown, Reuvers continued to work in the open class building at the Rice County Fair.
Apart from being a 4-H leader, Reuvers served on the Rice County Fair Board and the Water Quality Board, volunteered at the Northfield Historical Society, and participated as a member of the Farm Bureau and Dundas Study Club. She also volunteered as an election judge and served as Parent-Teacher Association president at Dundas School.
Paul Liebenstein served on the Bridgewater Township Board with Reuvers, who served as its clerk for 20 years. They were also neighbors.
"She was one of those hard-working farm women who could do anything and did do everything," Libenstein said. "She was just a sweet person."
While balancing her many interests and commitments, Reuvers made family a top priority.
"She was very supportive," Staton said. "She would try to make any activity we were involved with and could still milk twice a day."
Getting the whole family together was a big deal for Reuvers, who enjoyed gathering the generations. She collected remembrances of her various relatives, whether it was aunts in California or family close by.
"She loved history, too, and the connections of the families," Albers said. "That was important to her that we knew who our great-grandmother was and who our second cousins were."
In her spare time, Reuvers enjoyed gardening. Staton recalls her mom keeping a vegetable garden years ago, but in her later years, she became more invested in flower gardening. She also kept herself busy refurbishing furniture like chests of drawers, tables and desks from her home place.
Reuvers didn't get a chance to travel much, but Staton took her mom on a trip to the Black Hills of South Dakota when she turned 80. During the trip, they rode 50 to 60 miles on horseback and saw Mount Rushmore.
"That was a big highlight for her in her retirement years," Staton said. " … I thought she would be tired, but we toured around, and she was quite a trooper."
Since Reuvers was a lover of the great outdoors, it's fitting that her funeral took place on the Albers' farm. Ablers said her mom always wanted any children visitors to have a good time on the farm, so the family offered hayrides.
"It was a beautiful day," Albers said. "It was just like she planned it, I swear."