July 16 was a big night for three young women who were selected to represent the 2019 Rice County Fair.
Not only that, but Tuesday evening marked a major change in the program formerly known as the Rice County Fair Queens Pageant. Queens have represented the Rice County Fair for 47 years, along with a first and second attendant, but the newly crowned 2019 Rice County Fair Ambassadors Kelsie Demars, Ella Schmidt and Kaia Quimby have equal status.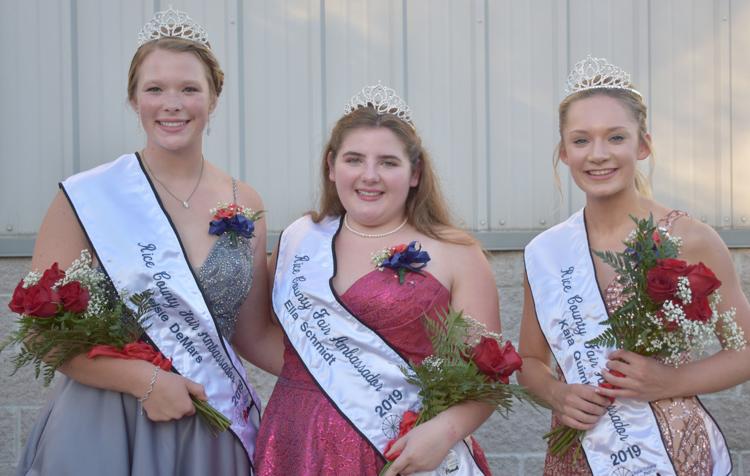 Boys were allowed to apply for the title for the first time this year, and while only females vied for crowns this time, the option is there for males in the future.
The last members of the Rice County Fair royalty delivered farewell speeches before crowning the new ambassadors. 2018 Second Attendant Hannah Signh, First Attendant Zoe Nissaf and Queen Megan Vikla shared their experiences of the past year and spoke about the close friendship they formed with each other.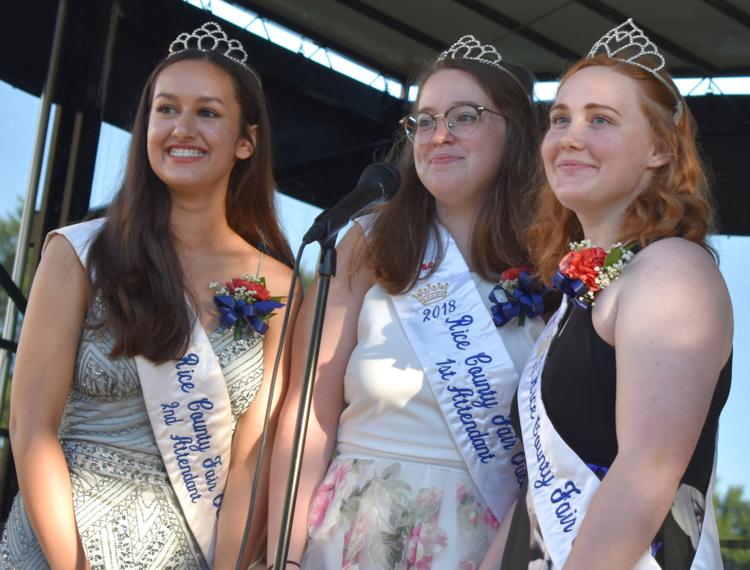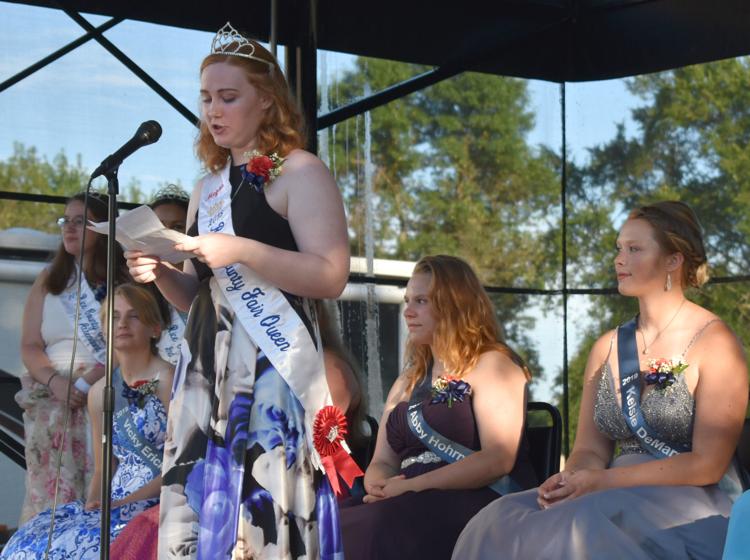 "We know no matter who gets crowned, we're leaving the program in good hands," said Vikla, who met with the seven candidates before the coronation.
Candidates also included Jenny Flom of Northfield, Vicky Erickson of Elko New Market, Abby Hohrrman of Northfield and Sarah Schaeffer of Faribault. Before crowning the ambassadors, Schaeffer received a new honor — the Friendship Award.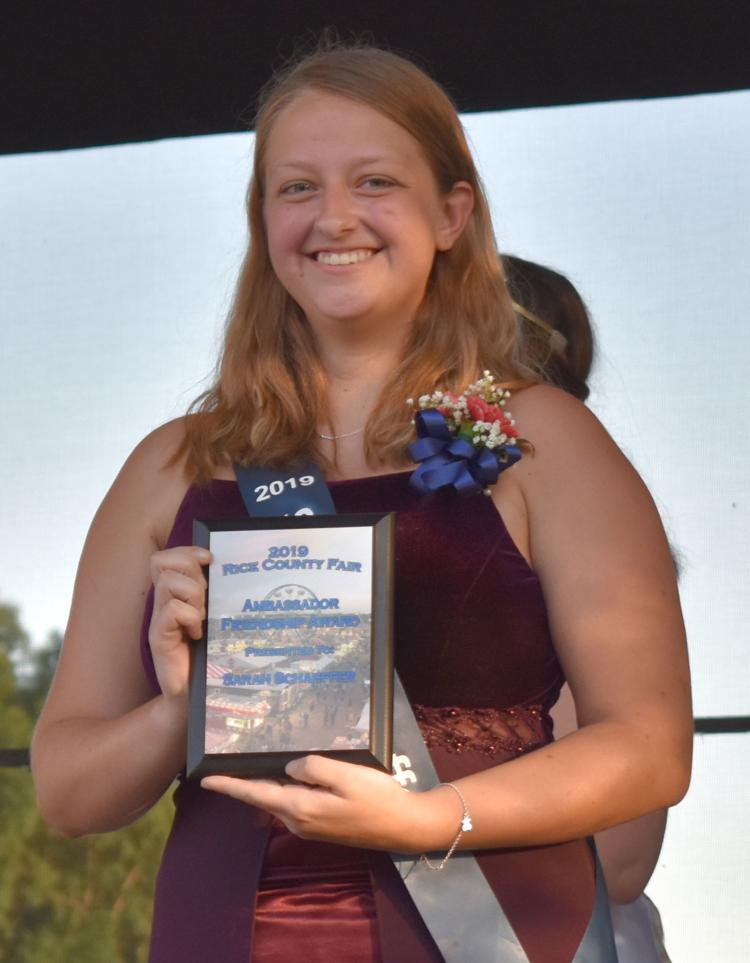 Ella Schmidt, 17, of Nerstrand, one of the new ambassadors, is the daughter of Stephen and Kendra Schimdt. A rising senior at Northfield High School, Schmidt plans to study chemistry and human science in college. In answer to a question pulled from a fishbowl during the program, she said she'd become a chemistry teacher even if money and school weren't an issue.
"I'm just so happy to be chosen as an ambassador," said Schmidt following the coronation.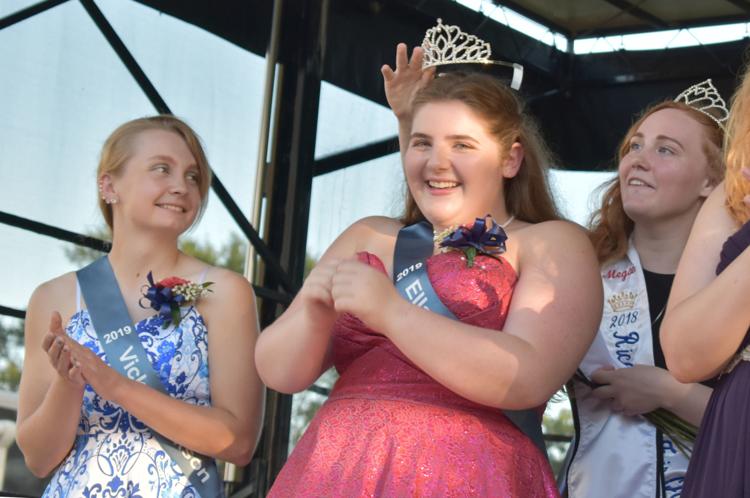 Schmidt said she's excited to be an ambassador with Demars and Quimby and appreciates the other candidates for the time they spent together before the coronation.
Keslie Demars, 17, of Faribault is the daughter of Kelly Demars and Cassie Braun. She's active in DECA at Faribault High School, where she'll be a senior in the fall, as well as trap shooting, Big Brothers Big Sisters, and youth coaching at the Faribault Aquatic Center. After graduating, she plans to study marketing and sales.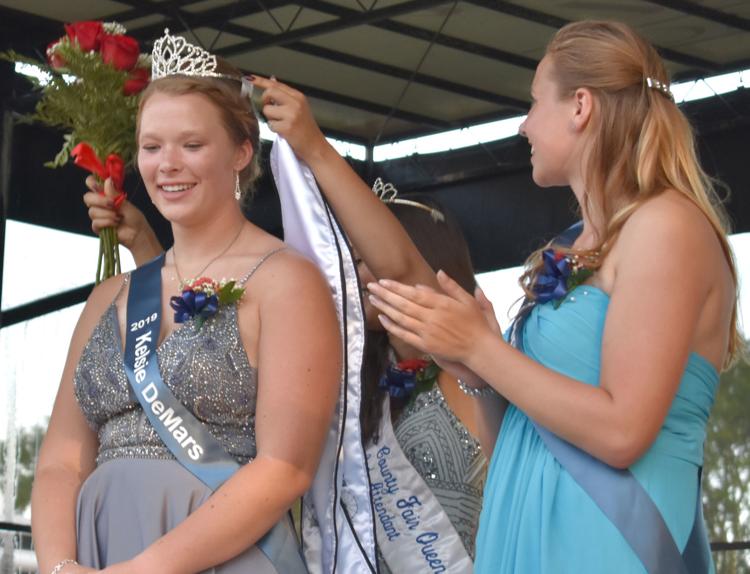 "I'm just excited to start my journey as an ambassador and excited to promote the fair," said Demars, 17.
Quimby, 17, of Faribault said she wasn't expecting the honor at all. The daughter of Steve and Lisa Quimby, she attends Faribault High School and plans to pursue a degree in elementary education after graduating next spring. Quimby has been involved in Soccer Club, Big Brothers Big Sisters, orchestra and other activities.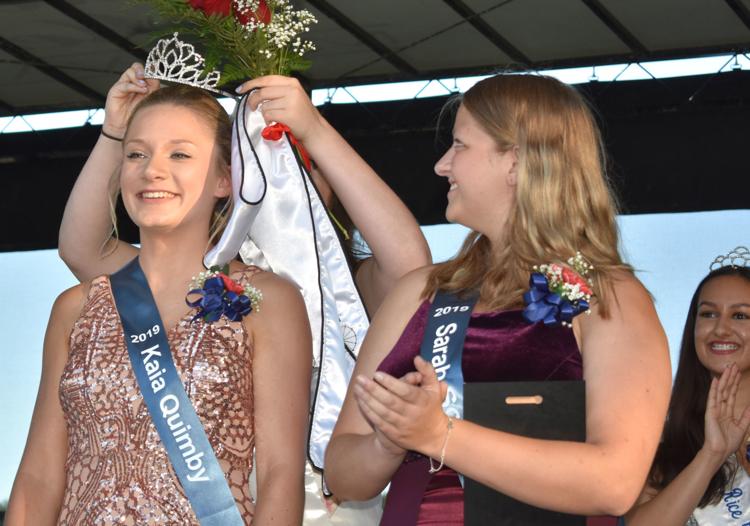 "There were seven amazing girls running, and it's amazing to be selected," said Quimby.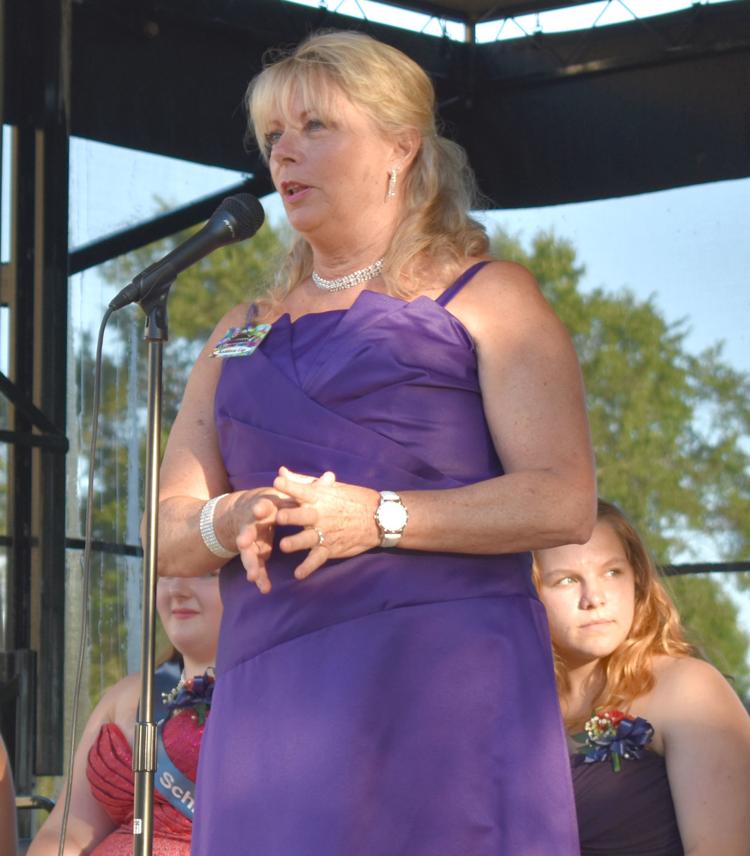 Kathleen Cap, former president of the Rice County Fair Board, said she's gotten to know these girls well and feels they'll do a great job representing Rice County.
Supportive of the changes, Cap said, "It's a wonderful program, and I'm really happy it's continuing."