Whether you enjoy quilting, purchasing crafts made by local residents or learning something new about the art of quilting, Rice County Piecemakers have something that's right up your alley.
The group's Fall Splendor Quilt Show is planned for 9 a.m. to 6 p.m. Friday and from 9 a.m. to 4 p.m. Saturday at the historic Cathedral of Our Merciful Savior Church & Guild House.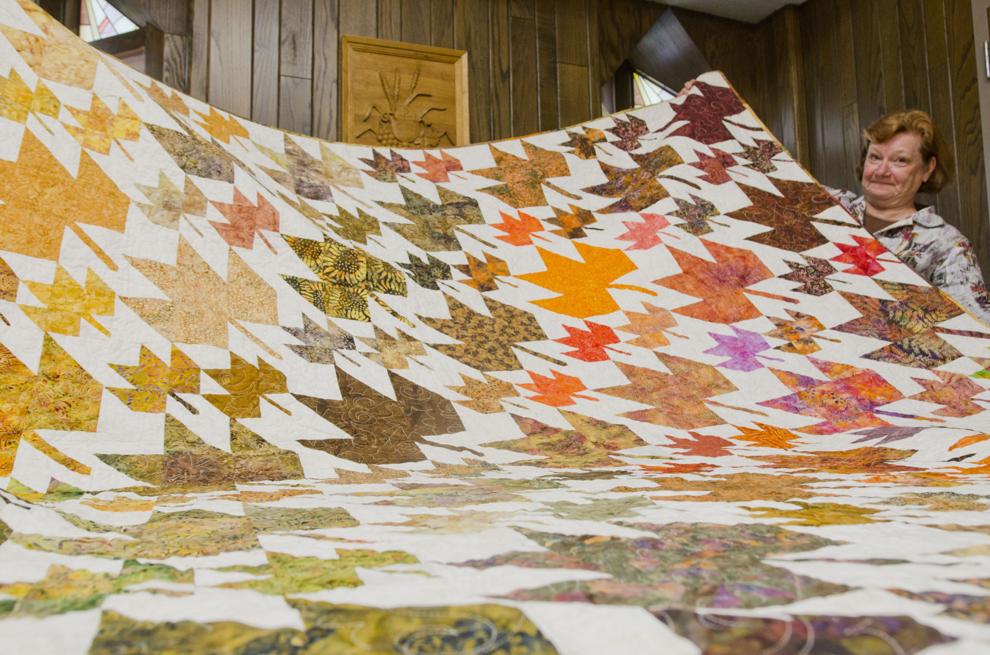 Traditionally held every other year, this year's event will be a little different than previous years. About 15 quilts will be up for sale, something the group hasn't done before. In a typical year, quilters donate quilts to various organization's fundraisers, like the River Bend Nature Center's Ramble. Since most of those fundraisers were not able to take place last year, the group decided to offer an array of quilts for sale. Proceeds from the sale of the quilts will be put in a separate fund and divided among the various organizations they typically donate quilts to.
First held at the Congregational Church of Faribault, members searched for a bigger place with a reasonable rate after outgrowing that venue. Ending up at the Cathedral, members Twyla Sporre and Marcia Speiker agree that its the perfect location.
"They like to hold artistic things and they are great to work with. There's not many places in Faribault large enough for the quilt show and reasonably priced," added Speiker.
The beautifully crafted quilts laid over the pews of the church and the sunlight coming through the windows creates the perfect scene. Along with displaying over 200 quilts, another part of the two-day event includes a quilt raffle. This year, the raffle quilt features maple leaves in an array of patterns and colors. Speiker says each member contributed to the quilt by adding a maple leaf. A boutique is also part of the event, where members have the opportunity to sell some of their quilted/sewn items like aprons, dishcloths, table runners and more. Twenty percent of the proceeds go back to the club, with the other 80% going to the quilter. Charity quilts can also be found in the boutique this year.
Educational elements are also packed into the quilt show. Various demonstrations are scheduled for those looking to learn more about things like different battings available, or tools and gadgets made for quilting, a demo that will be hosted by Speiker.
Another unique feature of the quilt show is something called bed turning, in which members bring in their own quilts that fit with the year's theme. This year's theme is favorites, so members were asked to bring in their favorite quilt and share a little bit more about why it's their favorite. In the past, other ideas have included quilts a member's mother has made, and the evolution of quilts.
Vendors also bring in items to sell, like sewing machines, and the owners of area shops like Glass Garden Beads in Faribault and Quilting by the Hearth in Lonsdale bring in some items they have and answer questions. Throughout the year, they also challenges one another. For example, to only make a quilt with certain colors and shapes. Those are included at the show as well.
Diving into year 33 of the Rice County Piecemaker's existence, Speiker and Sporre both enjoy being able to show off their quilts/work of art at the show. Hearing the positive reactions and comments from attendees is an added bonus.
"We like to show off what we've done," said Speiker. "Seeing people's reaction, when they don't know necessarily that it's your quilt. That's neat. A lot of us, if we weren't in a group, we make the quilts for a gift or something, but nobody ever sees them."
With each group member bringin a different approach to quilting, Sporre particularly enjoys having a diverse group of abilities in the group, from beginners to those who make works of art.
"We have all different types of people in the group, and that is present in the show," said Sporre. "It's just gorgeous, I think I just enjoy having people see them and their reactions. I remember I was standing by a vendor, she was looking at one of my quilts and she was like, 'I always love what she does.' It's fun to hear something like that."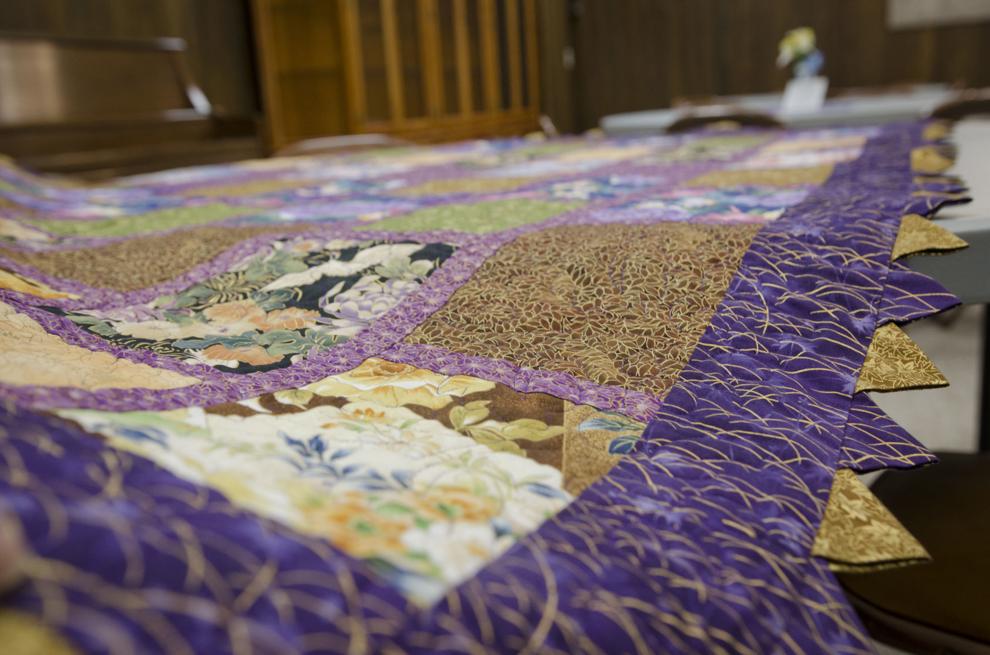 Though attendance has been low the last few shows due to unforeseen weather conditions like flooding and tornadoes, Sporre hopes for a good turnout this year. In previous years, people have come from surrounding states like Iowa, South Dakota, North Dakota and Wisconsin. Speiker says the group encourages mask wearing for this year's show. Since the show also serves as the group's biggest fundraiser, there is an admission charge of $5. Funds are used to help pay for things like renting the building and purchasing extra batting for donated fabrics.
Sporre also encourages all those who may be interested to check out the group during a monthly meeting.
"Maybe [quilting is] something you're interested in maybe not, but there's education involved, socialization and it gives you something to do one evening a month, open to all abilities, we don't care who you are. Just a love of quilts, that's the only thing we ask for," said Sporre.
Of the group, Speiker says she enjoys seeing the variety of work others do, as it can either give an idea for a future quilt or an appreciation of seeing it done.
Sporre finds it relaxing, fun and enjoyable to come up with the colors, designs and patterns used for a quilt. Speiker especially likes the feeling she gets once all of the elements come together.