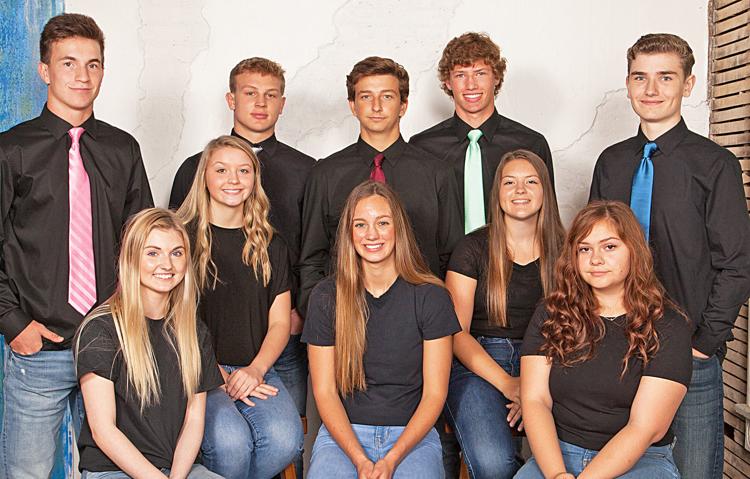 Bethlehem Academy's Homecoming Week begins Monday, Oct. 7, with themed days and activities throughout the week. The coronation of the Homecoming King takes place at 1 p.m. Friday, Oct. 11 in Van Orsow Auditorium at the conclusion of the noon Pepfest. The Homecoming King and court will lead the Homecoming Parade at 1:30 p.m., with the Homecoming football game kicking off at 7 p.m.
Candidates for Homecoming King are:
• Jack Jandro, son of Tony and Sue Jandro, escorted by Madeline Casper, daughter of Joe & Melissa Casper.
• Joshua Oathoudt, son of Todd and Deb Oathoudt, escorted by Alissa Battles, daughter of Lynette & Josh Battles.
• Spencer Ell, son of Jolene and Tony Ell, escorted by Haley Lang, daughter of Deb and Jeff Lang.
• Benjamin Cohen, son of Liz Cronin and Brad Cohen, escorted by Serena David, daughter of Cory and Kasey David.
• Nathan Smisek, son of Julie and Eric Smisek, escorted by Grace Seidel, daughter of Celeste Donlon and Robert Seidel.
North on Third Avenue to Third Street NW
East on Third Street NW to Central Avenue
South on Central Avenue to First Street NW
West on First Street to Second Avenue