Step inside the Paradise Center for the Arts' galleries now until Sept. 30, and you'll find Asian brushwork paintings, abstract landscape paintings, and a high school student's diverse artwork showcase.
During an open house reception Friday, guests could view the work of the three featured artists — Reid Thorpe, of Chaska; Karen LeQuia, of Rochester, and Sophie Baumgartener, of Owatonna — and ask them directly about their inspiration and techniques.
In the Lois Vranesh Boardroom Gallery, the first room to the right upon entering the Paradise Center, LeQuia displays pieces that follow a theme she calls "Asian Art, American Heart."
LeQuia began painting 15 years ago after her husband gave her a class taught by Faribault artist Dee Teller, who specializes in Asian brushwork painting and calligraphy. Although she didn't consider herself a gifted artist before, LeQuia discovered she had a knack for Sumi-e Asian brushwork painting.
"It was the first time I was good at something right away," said LeQuia.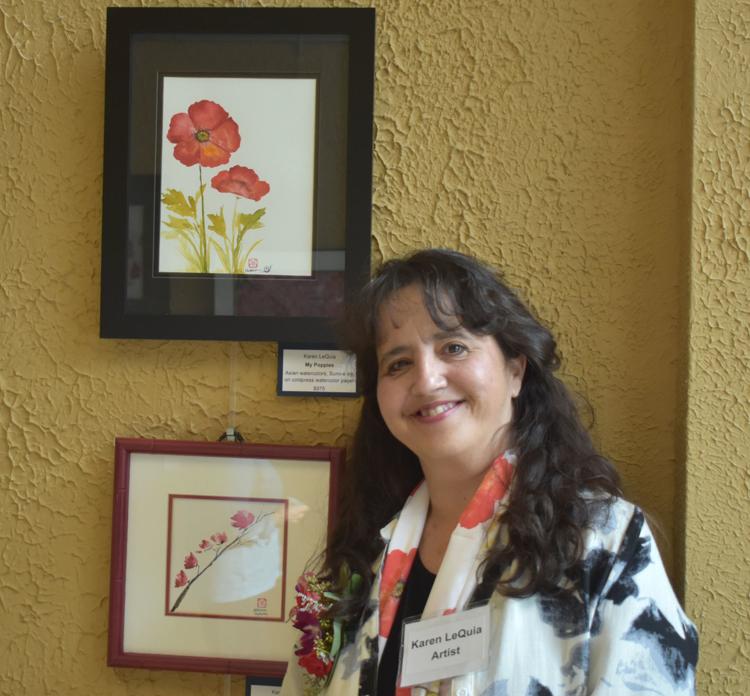 LeQuia experiments with different types of paper, even Tyvek house wrap, to produce different effects. As a master gardener, she likes to use her art skills to capture flowers and other elements of nature.
"I just want it to be fun for people," said LeQuia. "I want to make people happy."
LeQuia's work has been recognized at the National Sumi-e Show, but her gallery at the Paradise Center marks her first solo show.
In the Carlander Family Gallery, Reid Thorpe of Chaska features a series of his landscape oil paintings on canvas. Thorpe's art depicts the northern woods of Wisconsin, where his family has a cabin, and the Tamarack Bog.
Thorpe uses his own photographs as subjects for most of his paintings. He teaches photography at Chaska High School but doesn't showcase his photographs in galleries. His primary studio is a large garage shop, but he occasionally dabbles in plein-air, or the art of painting outdoors.
Although Thorpe's oil paintings feature real and tangible subjects in nature, he considers most of his work abstract. For the majority of his paintings in the Carlander Family Gallery, he used "blocky" paint strokes to capture leaves, rocks, water and sky. Currently, he's working on more realistic paintings.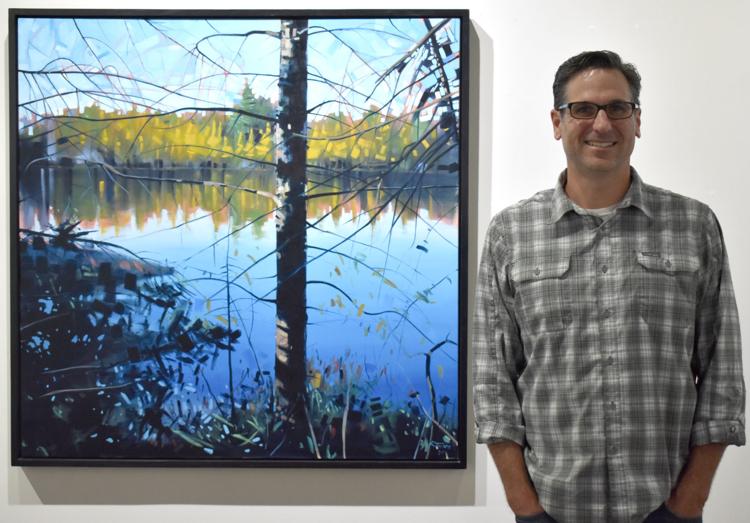 Thorpe's work has been displayed in galleries primarily in Woodbury and Hudson but also Hopkins and Burnsville. He hasn't shown his work at the Paradise Center for the Arts until now, but Faribaultians may have seen his work displayed at District One Hospital as part of the Healing Arts program. He's also participated in this program though Owatonna Hospital.
Sophie Baumgartner begins her sophomore year at Owatonna High School before her artwork comes down at the Paradise Center. She used paints and colored pencils and referred to photographs to complete her still-life artwork featured on the walls of the Corey Lyn Creger Memorial Gallery.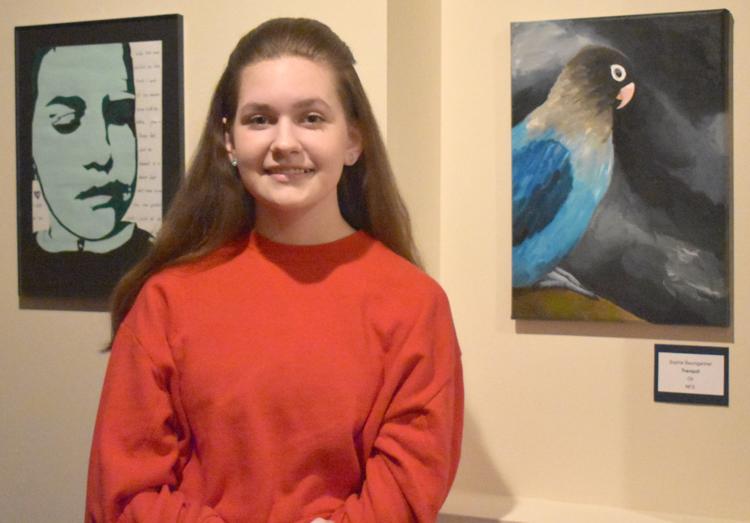 Baumgartner said she began taking drawing seriously as an eighth-grader and feels sketching with pencil comes the most naturally. Drawings take her just a couple of days to complete while her paintings may take a month's time.
"I think it's kind of boring to use one medium," said Baumgartner. "It's fun to switch it up."