By nature, Dave Albrecht is a busy man.
Over the last 15 years, Albrecht relocated to a new state, built a multi-million dollar hospital under budget, headed up two hospitals simultaneously, and had his hand involved in most major nonprofit efforts that directly impacted his community.
"The people down here mean a lot to me," Albrecht said. "Leaving is a little bittersweet, there is no question about that."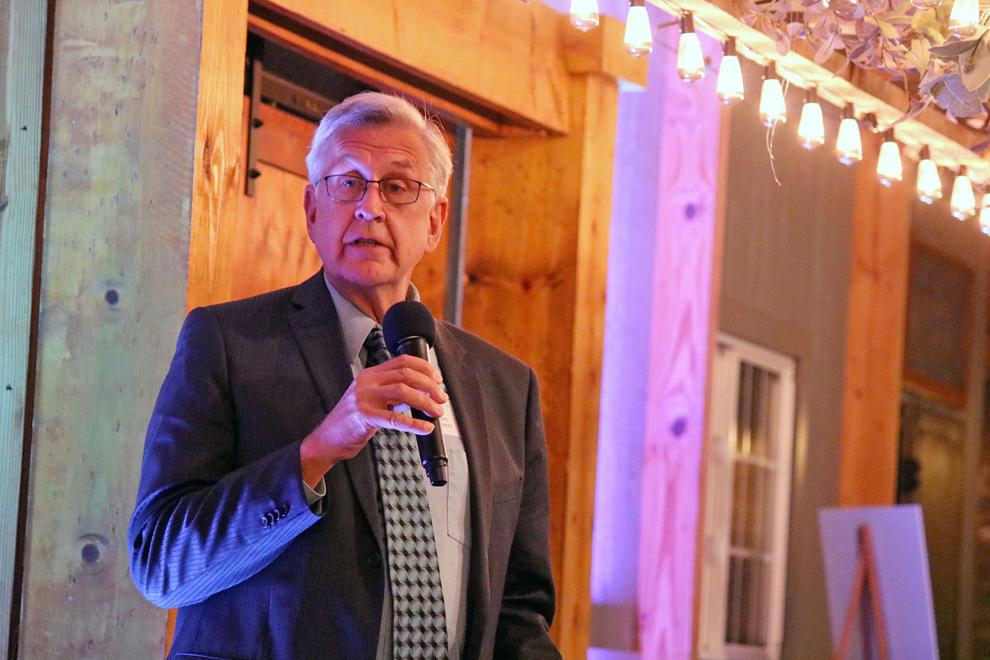 Albrecht will be retiring from his position as president of both Owatonna Hospital and District One Hospital in Faribault – both Allina Health locations – on Friday. He will then be relocating with his wife, Debbie, to his home state of Wisconsin to be closer to their children. Though Albrecht said he has been readily warned from other retirees that they have become more busy in retirement than they ever were while working, he feels more than up to that challenge as he closed the book on a fulfilling and successful career.
Albrecht's path to Owatonna – and even into the health care community itself – wasn't necessarily a straight road.
Growing up in La Crosse, Wisconsin, with three brothers, Albrecht remained in his hometown for college without a clear plan on what he wanted to do with his life as he enrolled at the University of Wisconsin–La Crosse. Feeling there would be permanent job security in accounting, Albrecht transferred to the state school in Whitewater and eventually landed an accounting job straight out of college.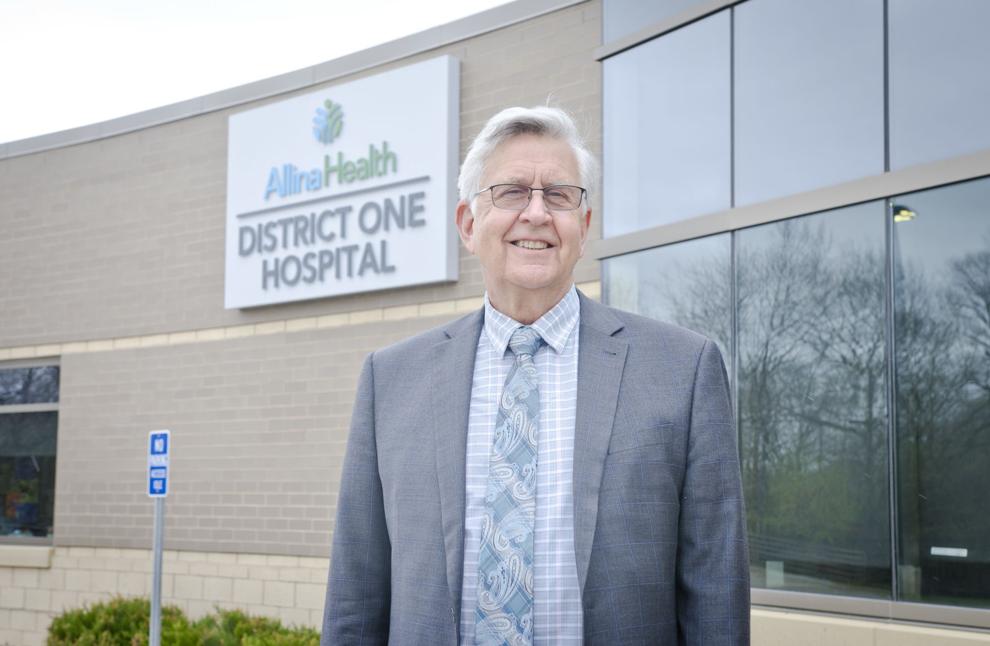 Though Albrecht enjoyed his job as a public accountant, he admitted he couldn't see that as a lifelong career. However, his gig crunching numbers is what opened the doors to the health care industry – specifically in health administration – when he was head-hunted for a chief financial officer position for a healthcare group based in Green Bay.
It was there that Albrecht decided becoming president of a hospital was a career goal, and he eventually got his Master of Business Administration with a specialty in health administration. After a brief stint as the chief executive officer of a small, struggling hospital in Indiana, Albrecht got a call from Owatonna, who was in the very beginning stages of building a new hospital.
"That was one of the main driving factors to come here," Albrecht said. "To have the opportunity to design a hospital from the ground up – I had taken part in a number of major construction projects but never a complete redesign."
On Albrecht's first day in Owatonna in 2006 as the director of operations and finance, the hospital was celebrating the approval of the capital to build the new facility. Over the next three years, Albrecht was elbows deep in the design, construction, and moving coordination of the $50 million facility – which he is proud to remind people that the project came in under budget.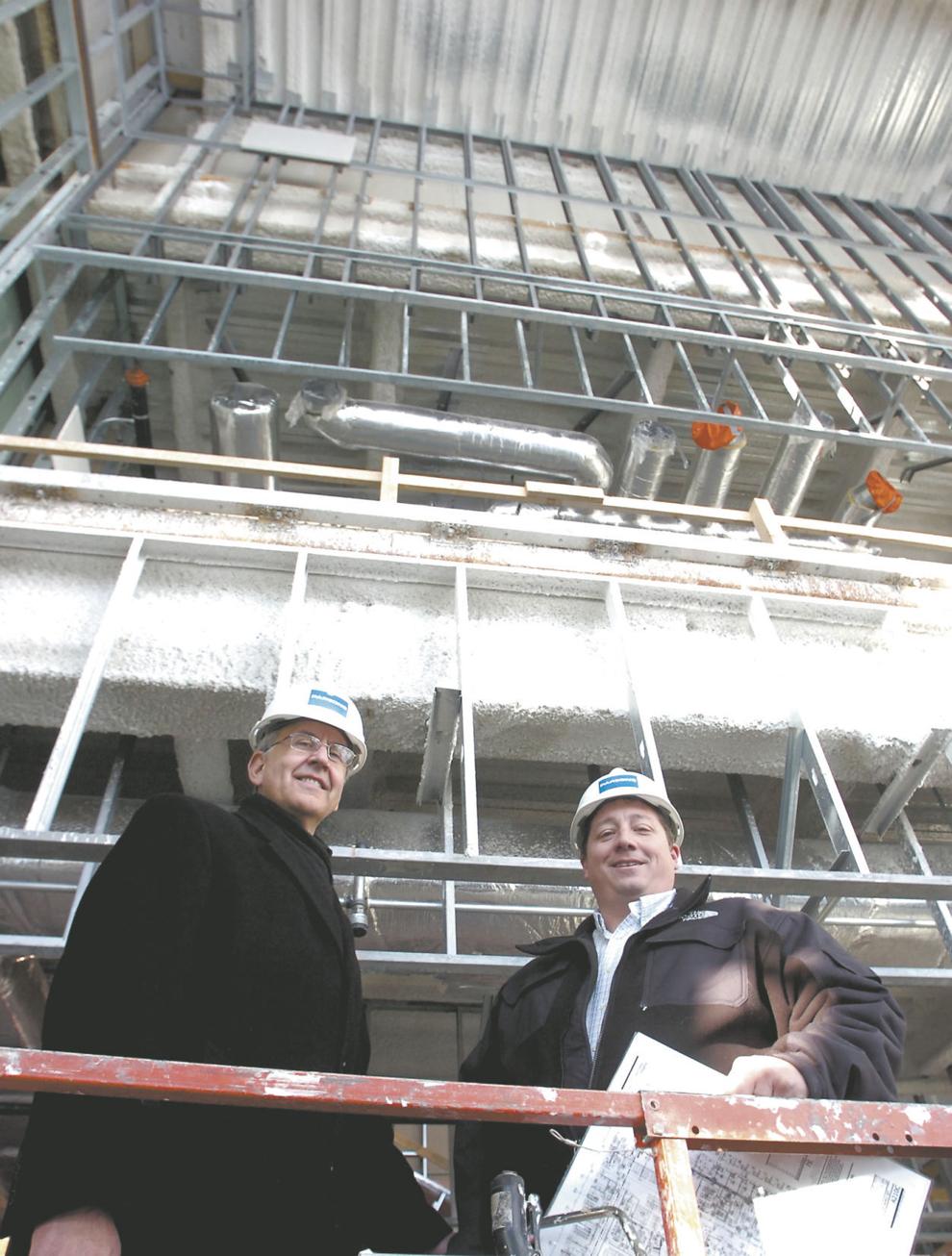 Another motivator for Albrecht to make the move to Owatonna was the opportunity to potentially securing a president's position with one of the hospital's in the Allina system, something he achieved in 2009. Instead of moving into the Owatonna Hospital as a director, Albrecht was able to close up the old hospital and start in the new facility holding the top role.
"Right away the thing that became big on my agenda was the culture at the hospital," Albrecht said. "I wanted everyone to come together as a team and work as a team and succeed as a team."
After putting in a handful of years in Owatonna and achieving the team atmosphere he was going for, Albrecht was ready to take on a new career challenge. In 2017, Albrecht added District One Hospital in Faribault to his resume, taking over as president while continuing on in the same position at Owatonna.
"Stepping into Faribault really recharged my career," Albrecht said. "In Owatonna we still had things we needed to do, but I was 10 years in there and was looking for something new that I could really make some changes and take on. It was really energizing."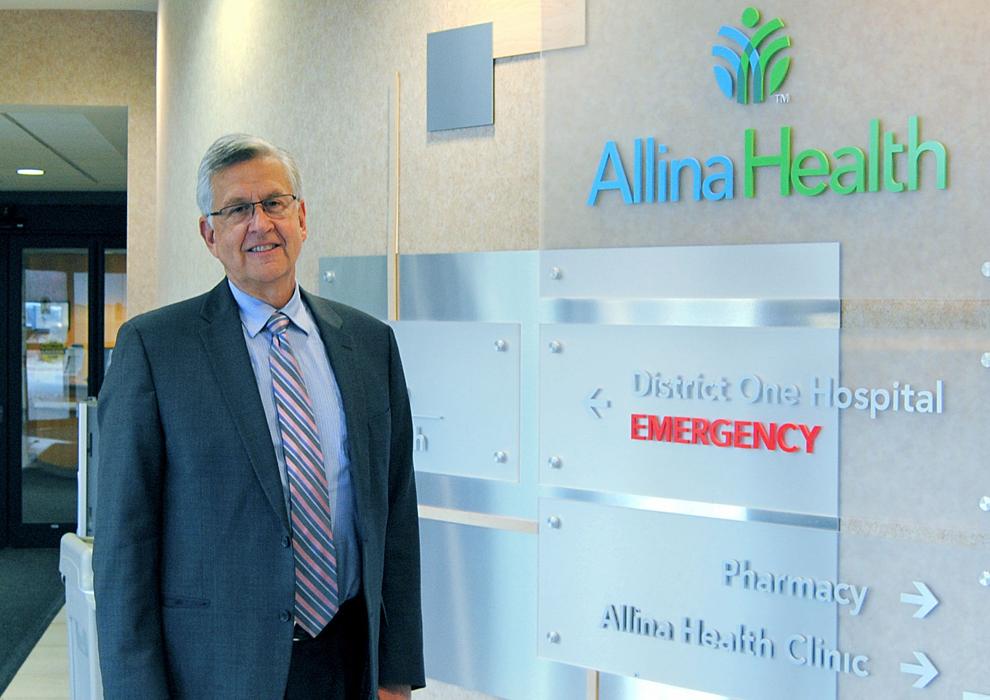 Though Albrecht admits that he wasn't able to learn all the names in District One like he does in Owatonna during his time there, he feels proud about the team atmosphere he was able to bring there as well.
"We just really have a strong team-based culture at both sites," Albrecht said. "We were able to accomplish a lot during the short time I was in Faribault, but it wasn't just me, it was that culmination of team effort."
Albrecht has known for a long time that those who choose a career in health care are unique in many ways, but that was amplified even more throughout the last year as the world faced the COVID-19 pandemic.
"We have great employees – that has never been a question – but watching them go and take on the challenge of COVID-19 brought it all into focus," Albrecht said. "It takes a special type of person to work in health care, to serve other people and try to relieve pain and suffering and anxiety and just help people find their way forward with their physical or mental health."
Like the rest of the world, Albrecht could have never seen the pandemic coming. Though he said it was definitely the hardest challenge he has been faced with throughout his entire career, Albrecht was able to witness profound efforts by his staff that he hopes will continue forward following the end of COVID-19.
"If nothing else, COVID-19 made our entire group come together and know one another as people," Albrecht said. "Everyone became more reliant on each other, there is no just handing patients off, we have all become co-dependent on each other to help with the recovery and succeed in the services our patients need."
Aside from his position at the two hospitals, Albrecht has been a prominent figure in the communities he serves – specifically in the nonprofit work in Owatonna.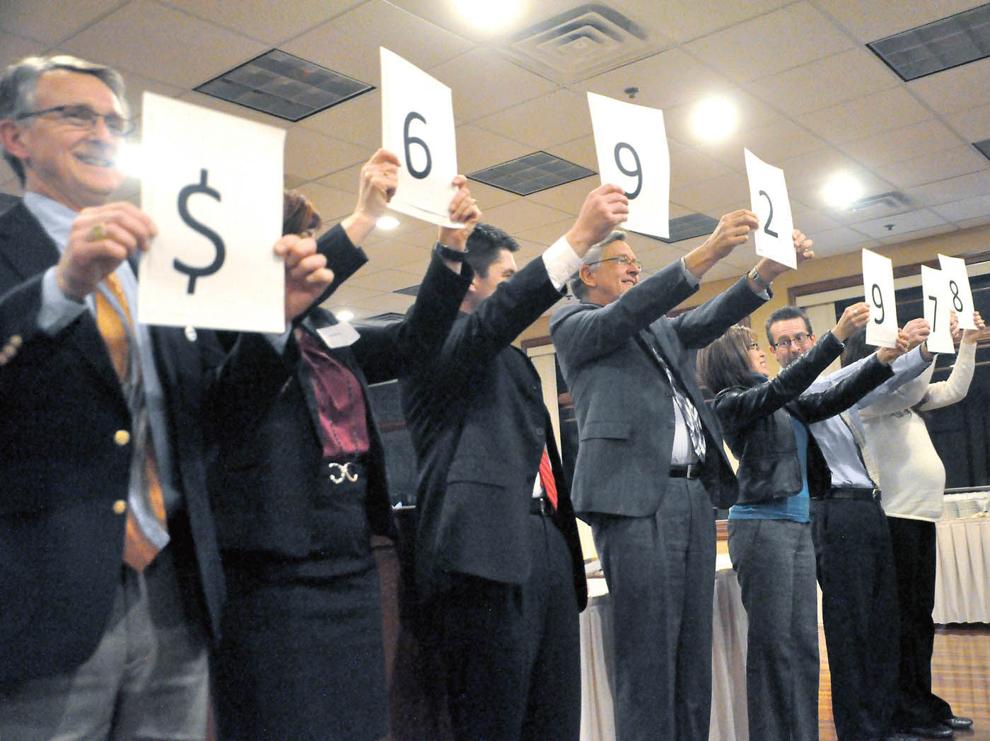 Holding the position as board chair for both the United Way of Steele County and the Free Clinic of Steele County, Albrecht has also been heavily involved throughout the years with a variety of Rotary Club initiatives, the Riverland Foundation, the school district's Community Task Force, Owatonna Forward, as well as a plethora of other events and efforts.
"I am sure I will eventually find new organizations to be a part of, but I will wait for just a bit," Albrecht said about his plans when it comes to community involvement when he moves to the eastern side of Wisconsin. "We'll have to see how I idle."
It is the people of southern Minnesota, though, that Albrecht said he will miss the most once he says goodbye.
"This is a great place to live and I am not sure a lot of people fully realize that," Albrecht said. "The togetherness of the communities is very special and very rewarding."