Twelve-year-old Nell Gibbs expected no more than three parents to sign up their children for the baking class she teaches in her Faribault home.
Imagine her reaction two weeks later, when her Faribault Kids Can Bake class became so popular it had a waiting list.
"When 14 kids signed up, I was so surprised and so happy," said Nell, who now teaches the class in her parents' kitchen at 9 and 11 a.m. each Wednesday.
After her most recent class, Nell decided to add another session at 1 p.m. Wednesdays, welcoming six students per session.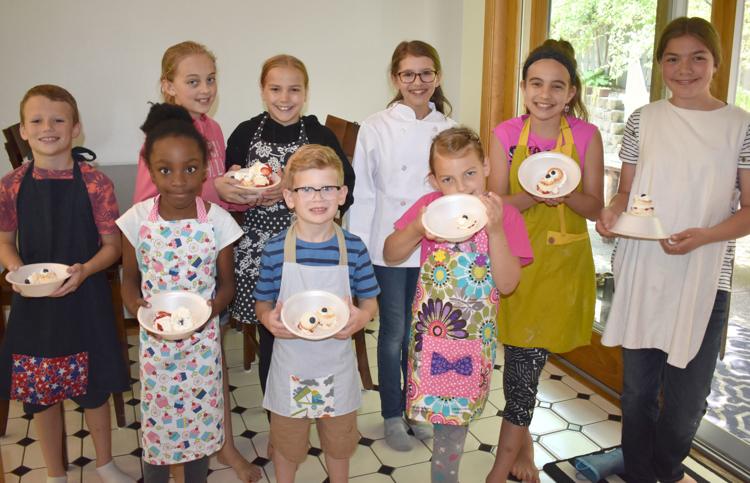 Nell's parents, Jeremy and Andrea Gibbs, encouraged her baking hobby from a young age. She's become especially passionate in the past few years, reading about baking, to the point where Andrea said, "She knows more than I do."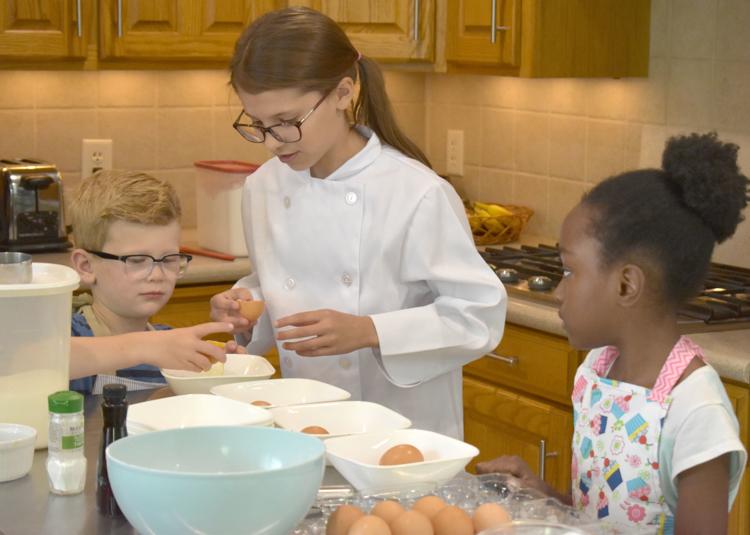 Witnessing the way Nell instructed her younger siblings while baking, Andrea suggested she start her own baking class over the summer. Nell and her brother sold scones and coffee at a Farmers Market last summer, but this year they want to devote Saturday, Jeremy's day off from work, to family time. By offering a baking class, Nell continues to make treats every week while cultivating her other interest: teaching.
"It's definitely fun to do my two favorite things combined," said Nell, who especially likes working with young children.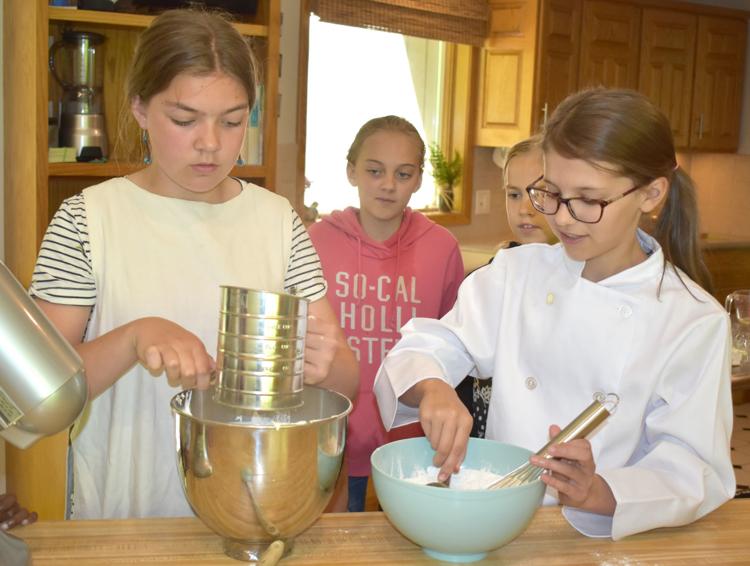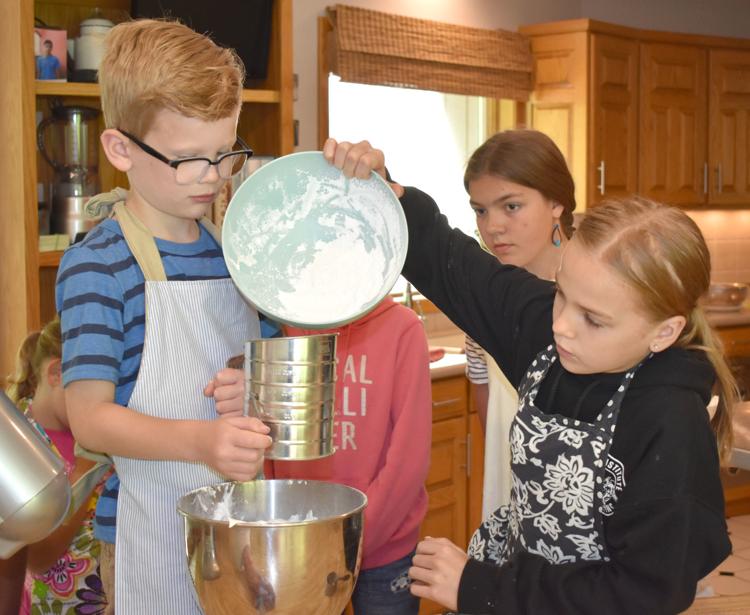 Nell tries out any recipe she teaches for the class and makes sure her students learn a new skill each session. The children, ranging in age from 6 to 12, made unicorn cupcakes the first week. Most recently, Nell taught her students how to use a piping bag for frosting mini angel food cakes.
Nine-year-old Naomi Canon and 11-year-old Destiny Pollard agreed they enjoyed using the piping bag at the June 12 class. Greta Langeslag, 7, said she liked cutting the strawberries.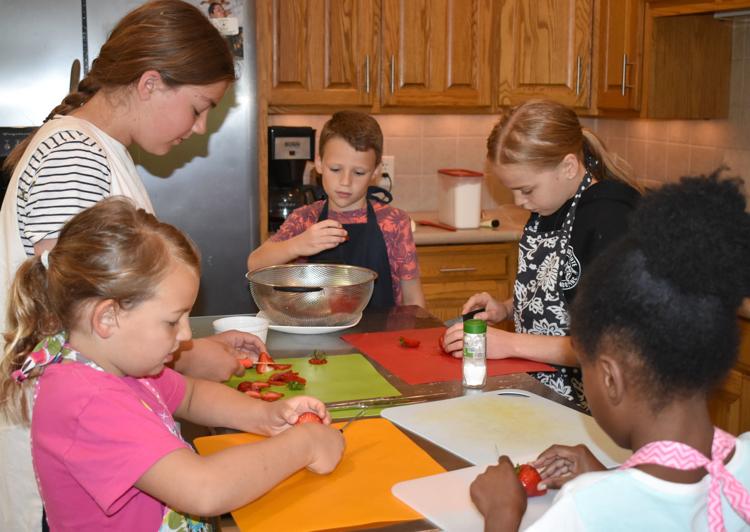 "I think my favorite part is designing and decorating [the cake] or cutting it," said 11-year-old Natalya Scholes.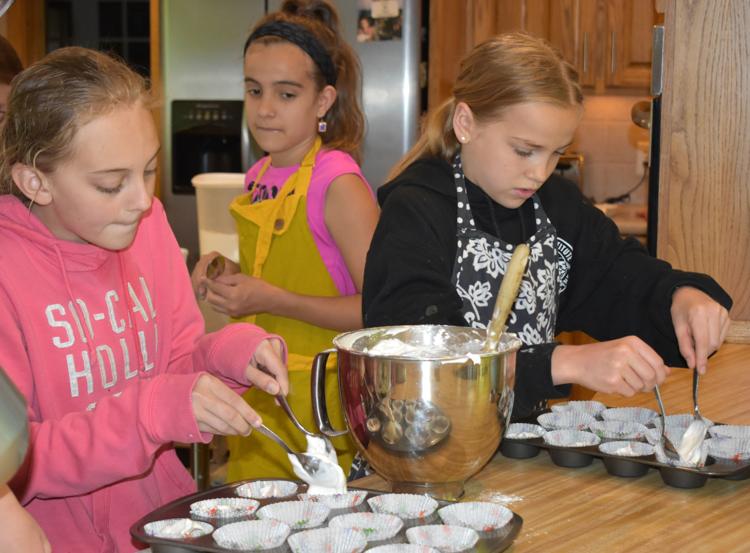 Some of Nell's students are experienced bakers while others entered the class not knowing the difference between sugar and flour. Having students of different ages, she said, prevents the class from becoming too chaotic. She also makes sure to bake treats that require multiple tasks. One group might chop fruit while another group makes frosting, for example. She told her class she'd love to show them how to make ice cream, but it would make for a boring class with so few steps to follow. Even while the treats bake in the oven, she keeps her students engaged by asking them questions from Chat Pack, a game often used on car trips.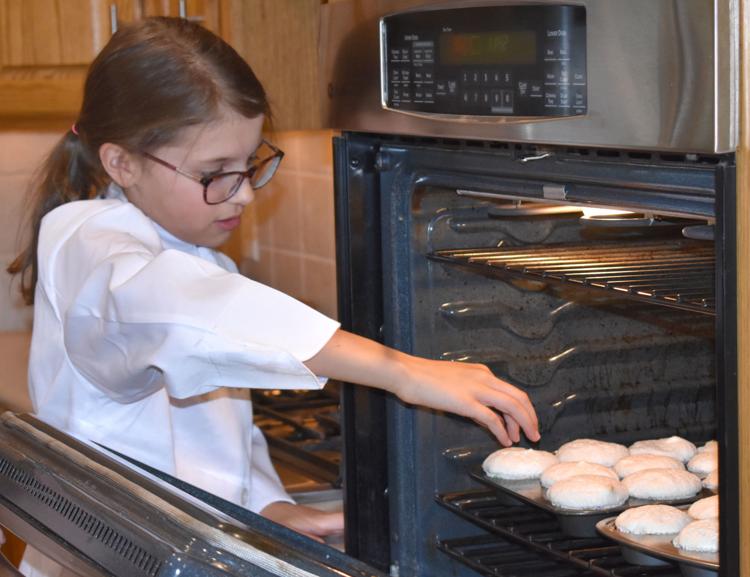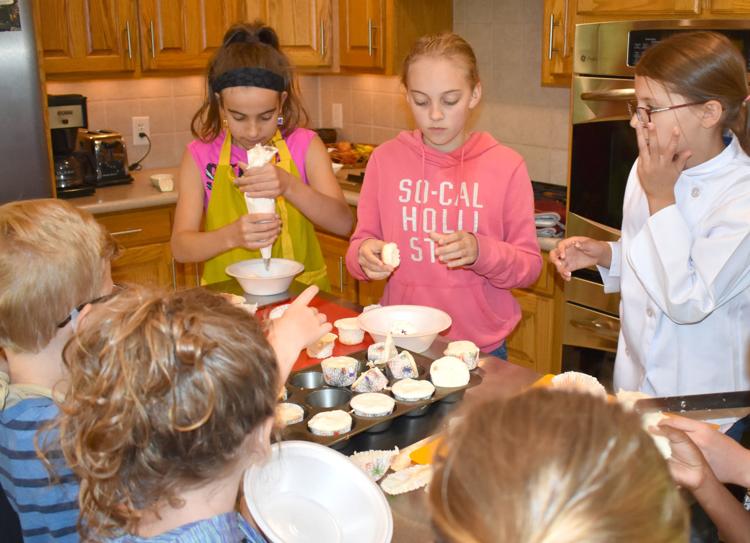 While Nell intends to teach the class in the summer only, she's open to seeing where it takes her during the academic year. She may or may not continue offering it on weekends, she said.
Even when Nell isn't teaching, Andrea said her daughter does the baking in the family while Jeremy likes to cook.
"I feel like there is always such a generalization, 'kids these days [are] lazy, trouble makers … self centered,'" said Andrea. "But I see so much good happening in these kids if we give them the encouragement to follow their ideas."