Sisters Ruth and Luella Coulter of Faribault never participated in a cardboard boat race before Thursday, but both agreed they want to do it again.
"It was fun," said Ruth, 9, who successfully paddled her cardboard boat from one end of the pool to the other and back again.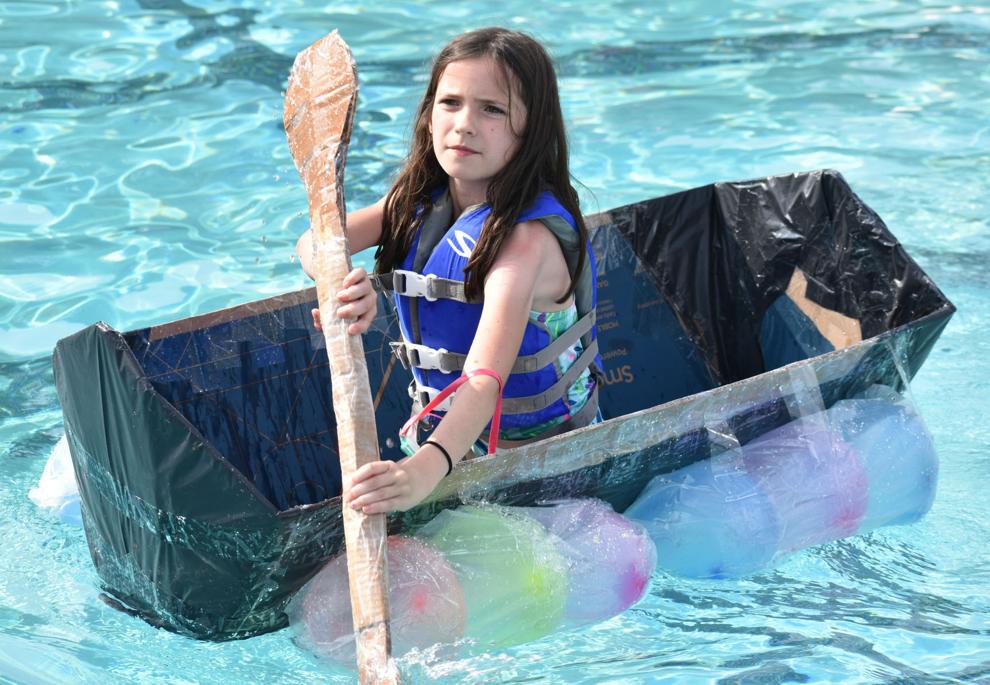 Luella, 11, also completed the full 50 meters without tipping over. Both are the daughters of Sarah and James Coulter.
"I felt like I went really slow, but the making the boat part was really fun," Luella said. "I made a streamline and my friend Annie helped make the base of the boat."
Six participants navigated their home-made boats at the Faribault Family Aquatic Center Thursday evening. The event, held for the second time since it debuted in 2019, was held in conjunction with Heritage Days festivities.
The goal of each participant was to steer their boat from one side of the pool to the other and back to their starting point, totaling 50 meters. Aquatics Supervisor Kevin O'Brien timed each contestant and will announce the winner via social media.
Those competing needed to construct their motor-less boats out of cardboard with no paint below the water line. Each boat could hold up to two participants, who were each required to wear their own life jacket.
The first to try out his boat was 9-year-old Ethan Wisdo, son of Jennifer and Jeremy. Although he paddled his boat from side of the deep pool to the other, he tipped over before completing his turn. Still, Wisdo said it was fun, and he wants to try again in the future.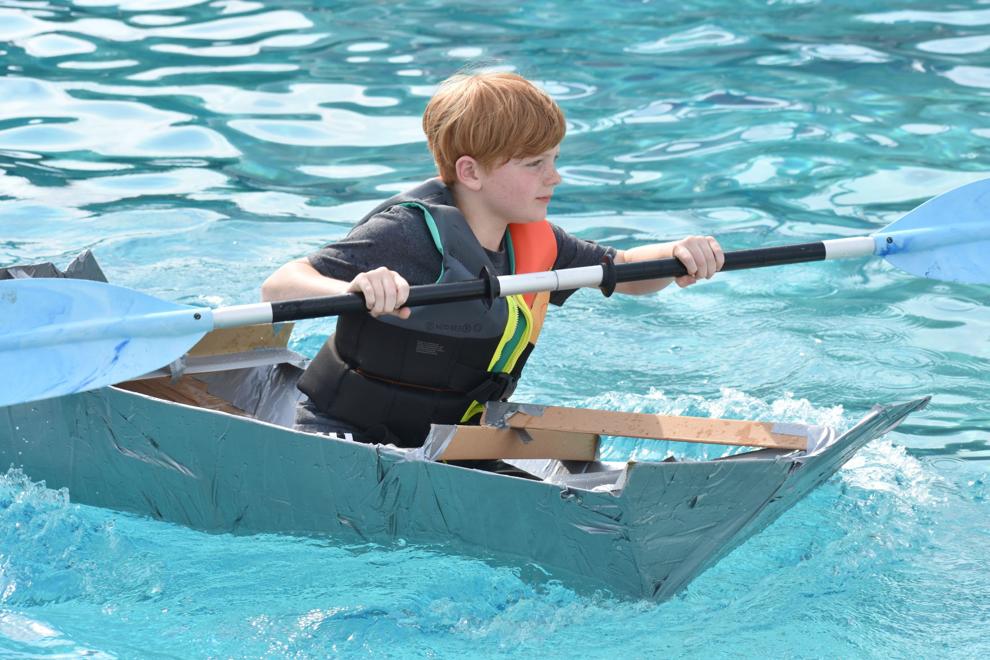 Garrett Petersen, 11, also participated in the cardboard boat race with a boat shaped like a box. Since the boat didn't make it very far in the water, Petersen's dad, Jed, said they'll probably build the boat differently next time.
The other two contestants, lifeguards Amelia Pemrick and Carson Heselton, partnered up to steer their boat from one end of the pool to the other, and back again.