Last year, the global pandemic caused Paradise Community Theatre's production of "Frozen Jr." to freeze in a different way than the magical kingdom of Arendelle.
Three weeks before the production was scheduled to premiere in April 2020, rehearsals were discontinued for the safety and health of the performers and crew.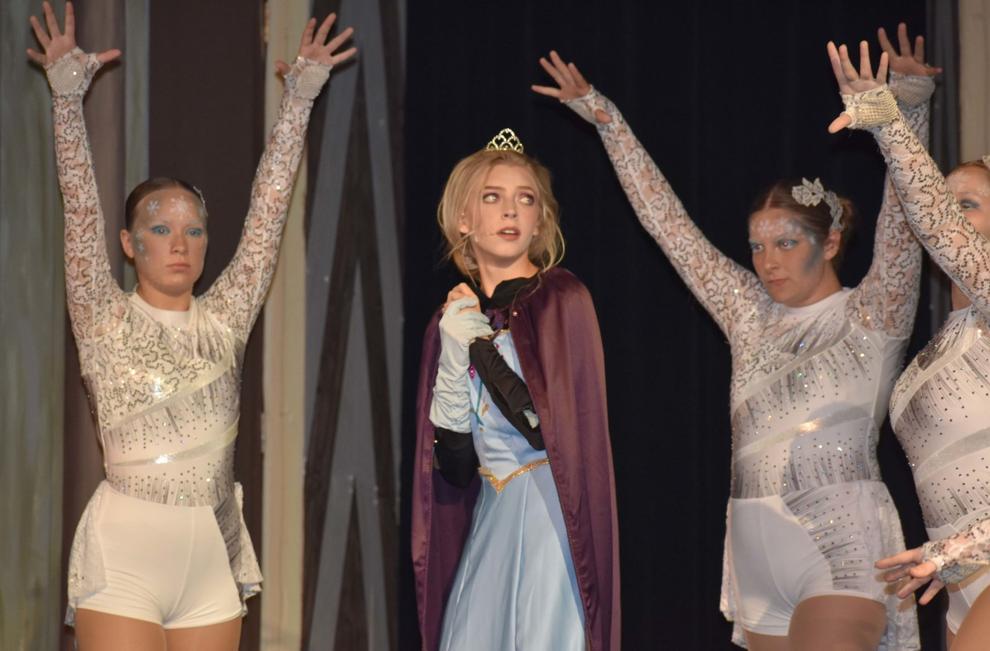 This month, the production "unfreezes" as the original cast prepares for eight live performances in the next two weekend.s "Frozen Jr." premieres 7:30 p.m. Friday at the Paradise Center for the Arts in Faribault and continues with 7:30 p.m. performances June 12, 17 and 18 and 2 p.m. performances June 13, 19 and 20. The show on Wednesday, June 16 is audio described and sensory friendly, and Thursday, June 17's show includes ASL interpretation. There will be no online streaming of this production.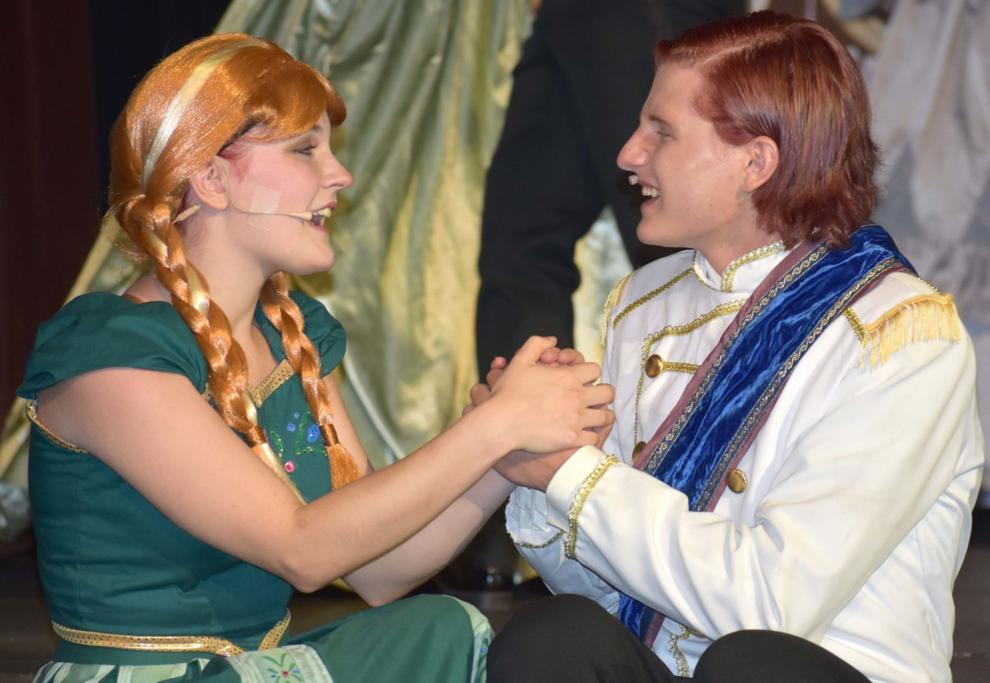 Director Shelley Fitzgerald said the cast of 38 "did unbelievable work in the last month" to pick up where they left off over one year ago. Only three of the original actors needed to be replaced, and because of the pandemic, Disney extended the age limit for the junior production from 18 to 19.
Two 19-year-olds in the production play the lead roles of Anna and Elsa, sisters facing conflict in the kingdom of Arendelle. Whitni Minton, a 2020 Owatonna High School graduate, plays Elsa alongside 2020 Medford High School grad Emily Cloutier as Anna. Both actresses stuck around the area for the summer to continue the roles they landed last year.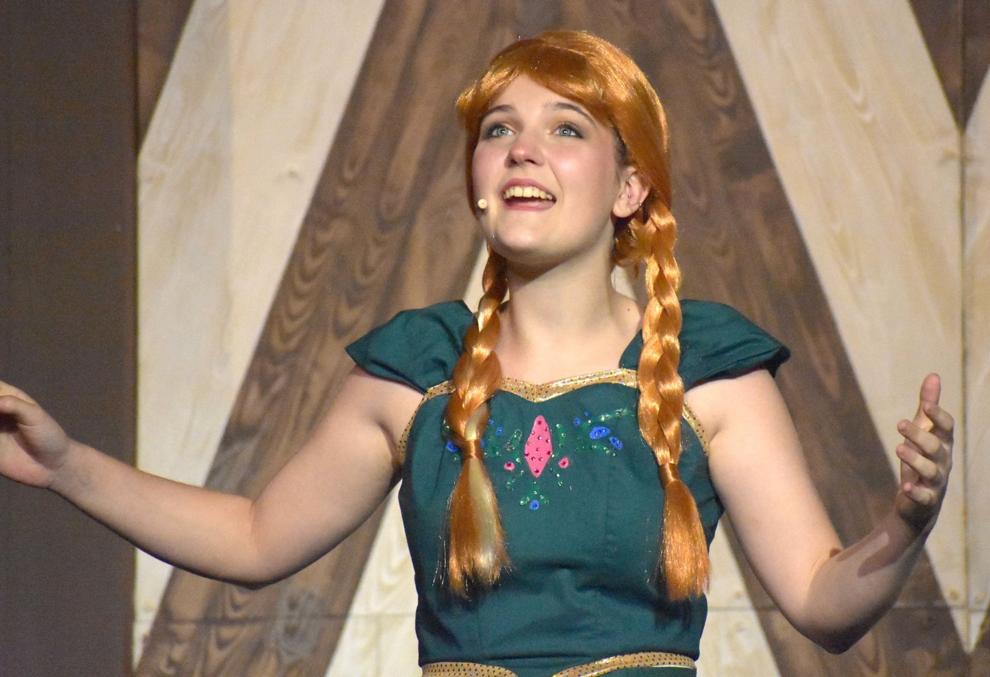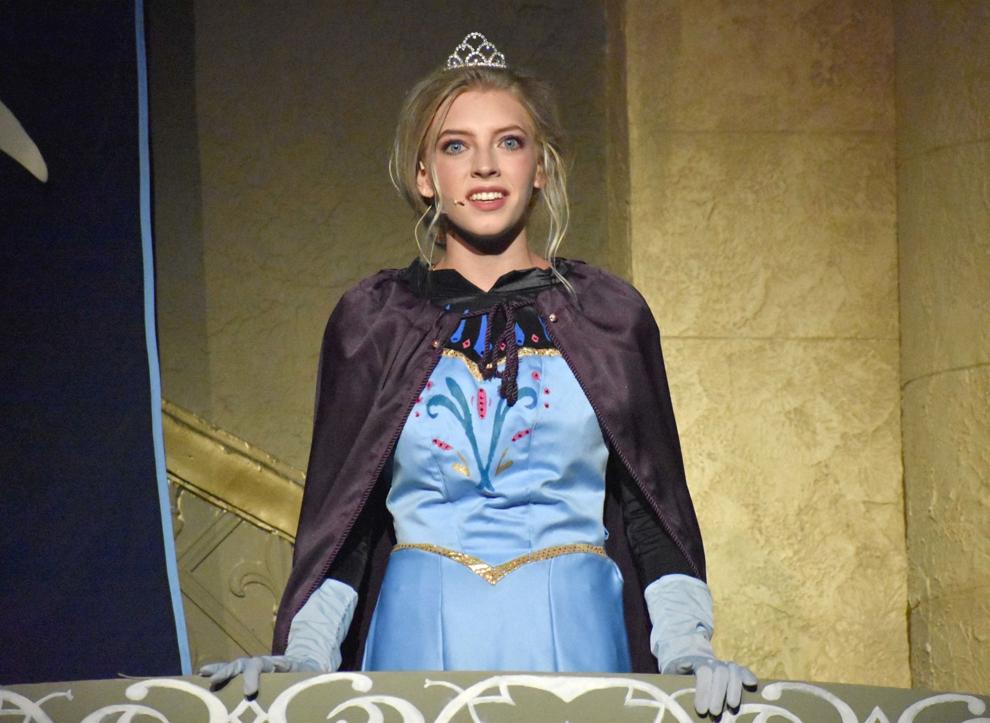 "I was heartbroken when it was cancelled because I didn't know if it would be an option to do it at another time," Cloutier said.
Minton agreed that the initial cancellation of the show was a huge disappointment, so she was excited to return to the stage as Elsa.
"I feel like this is a once in a lifetime role, so I didn't want to pass this up," said Minton, who knew Elsa was her dream role ever since she saw "Frozen" in theaters as a fifth grader.
Both Minton and Cloutier originally auditioned for the Snow Chorus, which consists of girls who personify snowflakes as dancers, but they decided at the last minute to try out for the lead roles. They agreed that they relate strongly to their characters, Cloutier being enthusiastic like Anna and Minton more mellow like Elsa until her "sister" brings out her outgoing side.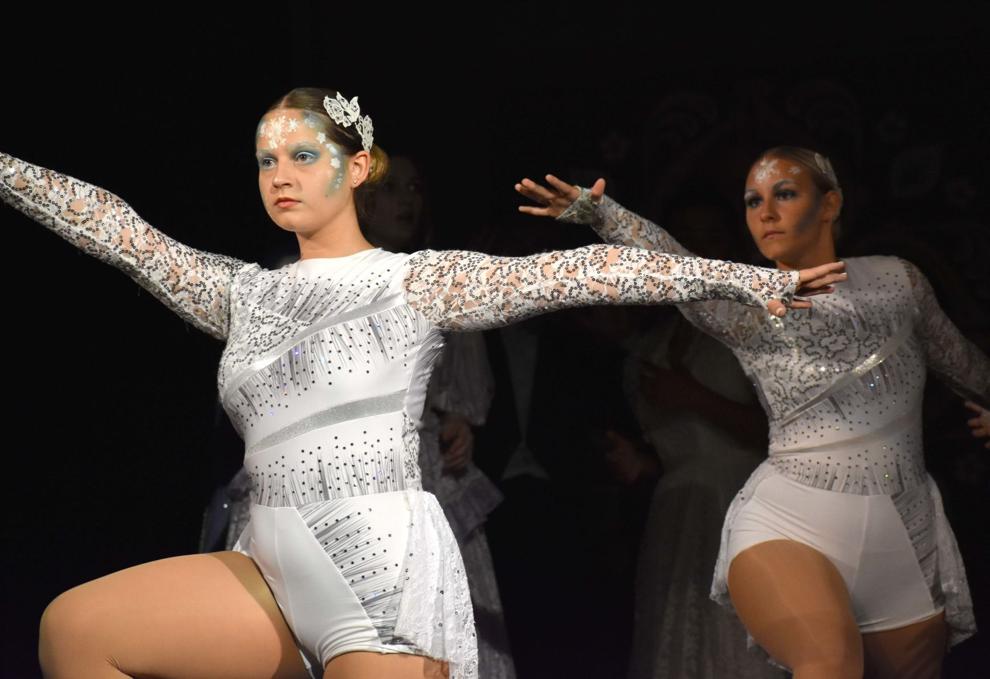 "We have really become sisters," Minton said of Cloutier, who she hadn't met before "Frozen Jr."
One of the eye-catching aspects of "Frozen Jr." is the elaborate costumes, all made by Julie Longshore of Faribault. Elsa's floor-length gown with a long train is a tear-away dress with magnets, making for an easy transformation. Another unique aspect of the show is the puppet costumes for the characters Olaf, a snowman played by Rian Cloutier, and Sven, a reindeer played by Elliot Schwab.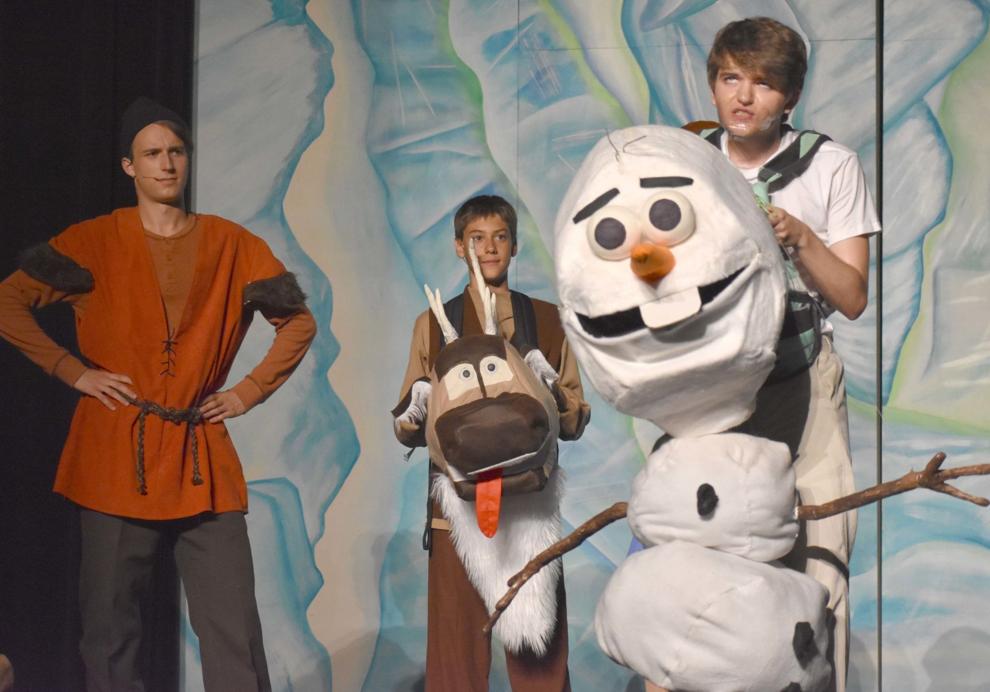 Director Shelley Fitzgerald also bought the rights to two additional songs from the "Frozen" Broadway production, which are not usually part of the abridged junior version.
"Shelley has been talking about doing this show for years," Cloutier said. "Her grandchildren love the movie, so she wants to do it for them."
On the topic of children, Minton said one of her favorite parts about being in the junior show is when the young cast members don't know her real name and call her Elsa instead. Cloutier agreed that she looks forward to taking pictures with young audience members while dressed as Anna.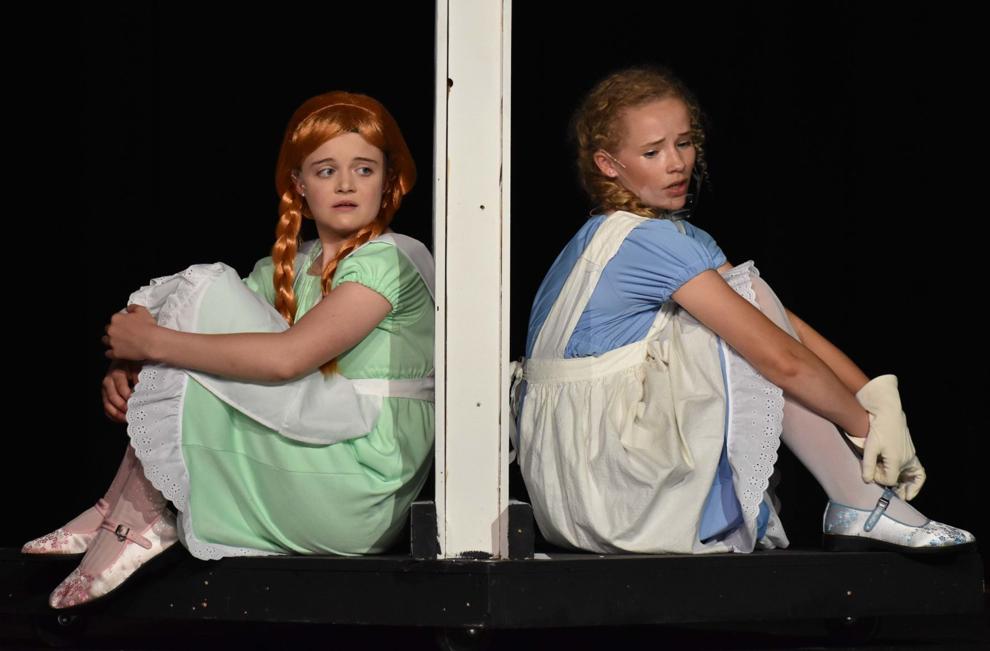 The stage sisters also agreed that Fitzgerald has a knack for finding the best child actors for each part in the show.
"I've never seen a more well-fit cast than this one," Minton said.
Added Cloutier: "It makes me happy we get to be a part of it."