Don Rasmussen was known for a lot of things, but he was known by most for his caring, but straightforward attitude. He had a long lasting effect on a lot of people.
Through his time as the owner of and employee at Glenn's Towing & Service, Don helped everyone he could. It was through Glenn's that Don became so well known, but it is thanks to his personality that he will always be well remembered.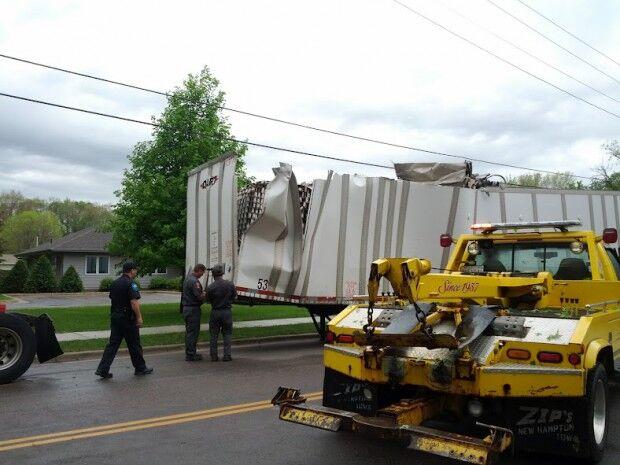 Don took over his father Glenn's service station in Faribault in the 1980s, quickly becoming an integral part of the Faribault community.
Don always loved to talk to anyone that would listen, whether they were a customer, a longtime friend or a complete stranger, Don would find something to talk about. That said, he wasn't afraid to speak his mind.
"Don was always nice, but he could be hard when he needed to be," said Steve Bock, the current owner of Glenn's.
"He would always give you a good heart to heart if you needed one," said Bock, "He told it like it was, but he was also nice and caring."
Don was Bock's mentor for 12 years, but to Bock, he was more than that, "he was another one of the guys." In all aspects of his life, Don could never be called just a boss, mentor, or tow truck driver, because he was more than that to everyone that knew him.
Don was full of wisdom and loved to share it. Whether he was pumping someone's gas at Glenn's or pulling their car out of a ditch, He always had something to say.
"Don has become a friend over the years. I met him through the business and he was out there with us through the worst," said former Rice County Sheriff Troy Dunn.
Dunn got to know Don well in his time as sheriff.
"Don always tried to teach people to do things the right way from the start. Treated you like family and was always honest. You could call him in the middle of the night, and he would come."
Looking back on his time with Don, Dunn described the bond that Don was able to have with so many people in the community.
"Glenn's is not just a gas station or the place you get your tires fixed; he treated you like a friend. He was a friend," said Dunn.
Don's friendly and outgoing attitude made him very easy to talk to, even in the middle of the stressful situations that he found himself in daily.
"He always had a witty sense of humor and advice whether you wanted it or not," said Dunn.
Like many others, Faribault Fire Chief Dusty Dienst got to know Don well through work.
"I spent a lot of time with Don in the ditch over the years, wondering 'how did this happen?' Sometimes it was very serious; other times, not as much. He was a nice guy and liked to help," he said.
Don was the kind of person that would do anything to help somebody out in their time of need.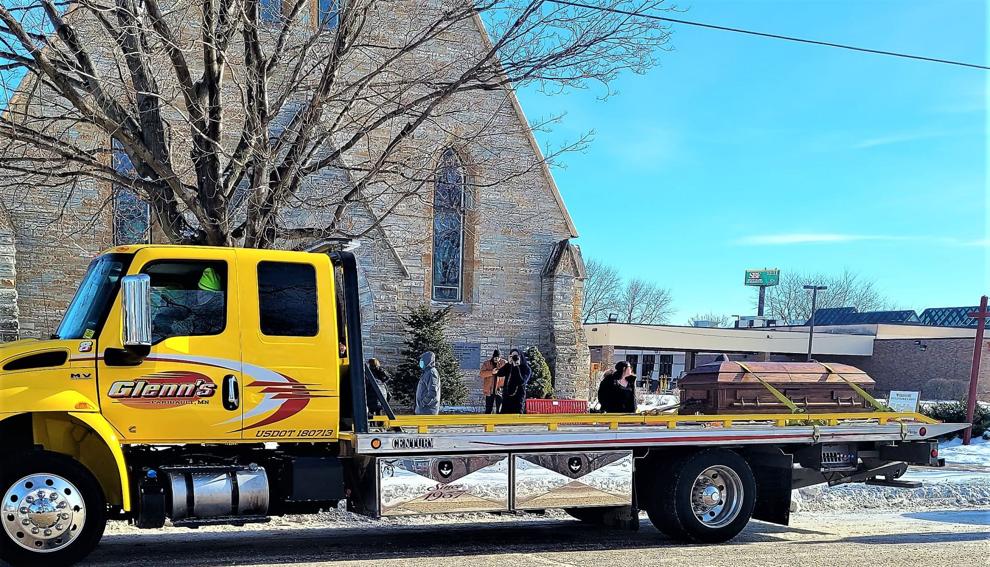 His profession is what he was known as to many, and it was an equally big part of his own identity. On the day of his funeral, instead of using a hearse, Don was brought to the cemetery on the back of his iconic yellow flatbed.
There was no question that was the way Don wanted to go. As his casket was carried out of the cathedral, all of the Glenn's employees, family, and friends stood to witness his last ride. It was through this same flatbed and the rest of his fleet of recovery vehicles that Don was able to be there for countless people in his lifetime of serving the community.