If you've stopped by Buckham West in the last three weeks, you may have noticed another friendly face around the building.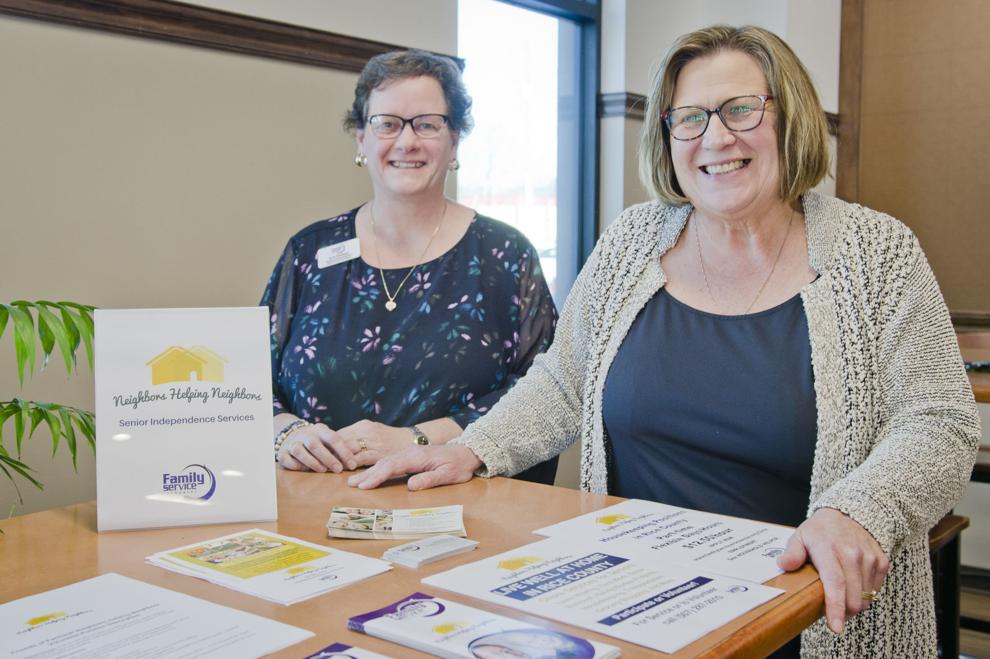 Anne Pleskonko, longtime Faribault resident, was hired by Family Services Rochester to assist with the Neighbors Helping Neighbors (NHN) program in Rice County as a senior service coordinator.
Pleskonko's office is located in the former staff office hallway in the building. Along with bringing experience of operations at Buckham West as a former executive director, Pleskonko also brings 41 years of experience working with seniors throughout her career. Prior to this part time position, Pleskonko served as a life enrichment coordinator at Milestone Senior Living.
She looks forward to the program becoming a success for the community. The part time position allows her to scale back a little bit and take trips to the cabin as desired, while also still serving seniors, just as she did for 41 years of her life.
"It's so incredible and an honor to be there for seniors in need," said Pleskonko of Family Service Rochester and all of the services and programs it provides. "I hope people can trust me to help them out."
Neighbors Helping Neighbors is just one of many resources provided at Buckham West, where staff help seniors find the assistance they need. Buckham West Executive Director Mona Kaiser said when it comes to helping seniors stay in their homes, services and chores they are in need of just aren't something their staff are able to do themselves.
Prior to the onset of the pandemic, Kaiser said NHN staff members began discussions about how to approach a county-wide effort to help seniors with tasks like snow plowing, and house keeping chores, none of which are handled by agencies in Faribault.
In a prior interview, April Sutor, director of innovation and collaboration with Family Service Rochester, said the program is licensed through the Minnesota Department of Human Services.
She added all the services it provides are designed to help older people and people with disabilities live at home in a safe and healthy environment. Some chore services include lawn mowing, yard work, snow removal, handiwork projects, housekeeping, transportation and grocery shopping. Prior to Family Service Rochester's commitment to Rice County by securing an office in Faribault in December, a caseworker would stop by Buckham West every Thursday to meet with clients and put independence plans together as needed. This plan includes what they want and need to be able to stay living at home.
Pleskonko adds the program will focus its efforts primarily in the southern portion of Rice County, hitting the areas of Faribault, Morristown and Nerstrand. With volunteers the backbone of the NHN Program, Pleskonko said she will be going around to speak to different organizations and schools about the program, as its a good way for volunteers to lend a helping hand to their older neighbors. Already, student organizations at South Central College, Faribault Public Schools and Bethlehem Academy, among others, have stepped up.
At this time, Pleskonko says there is an urgent need for volunteers to sign up for snow removal as both volunteers and substitute volunteers. Housekeeping positions in Rice County are also available on a part time/flexible day schedule. All services are provided to older adults 60+ on an ability to pay cost-share, which is based on household income.