A local high school student has been the driving force behind two successful area farm stands that provide a bounty of vegetables, sweet corn, squash and pumpkins for area residents.
A senior at Northfield High School, Kaden Ernst is wrapping up another growing season this fall that has supplied products for his two farm stands located on Hwy. 3, just south of Dundas, and also on County Road 1 by the roundabout, just west of I-35 on the way to Millersburg.
Ernst's passion for agriculture started as a backyard hobby and has grown into a thriving business over the past few summers. He originally started growing vegetables in a small plot on his family's property, and then was presented with an opportunity to increase his growing space thanks to a connection through his church.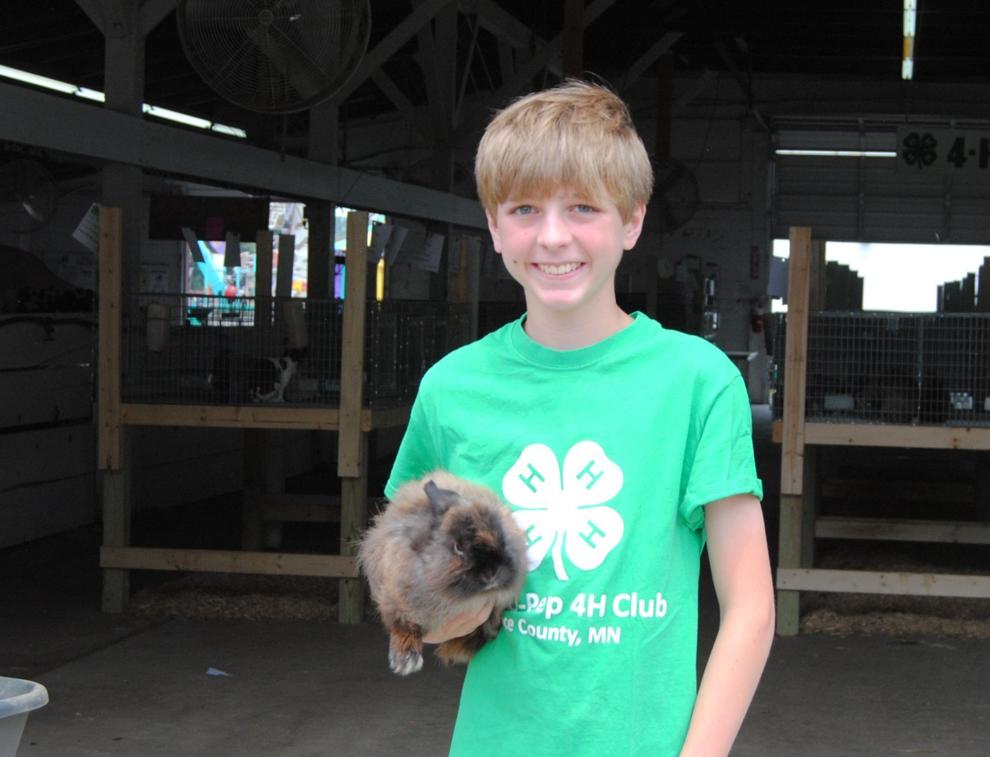 "Two years ago, I started growing vegetables and sweet corn for sale," Ernst said. "With the sweet corn, I got started with that when a farmer from my church, who grows corn and soybeans, approached me wondering if I wanted to do sweet corn.
"I started that year with about an acre of sweet corn and the farmer (Kasey Bechtold) I did this with let me use his equipment to get started. Along with the sweet corn, I also did the vegetables. I've always grown a vegetable garden as a hobby, and that year I grew it to start selling the vegetables."
Ernst began that first summer selling his goods at the farm stand on Hwy. 3. He also started selling some of his produce to local caterer Ruth's on Stafford in Dundas. Prior to this "official" start in the farming business, Ernst sold vegetables from his garden on a door-to-door basis to neighbors as a 14-year old.
Fast forward two years and Ernst used money earned from his produce sales to expand his business with the purchase of his own tractor and a four row planter. Last year, Ernst added a second stand for his produce on County Road 1.
"I have just picked up more ground with the sweet corn each year, and this summer I did about 3 acres of sweet corn and a half acre of vegetables," Ernst said.
He also worked with the Betzolds to plant almost 4 acres of pumpkins and squash to harvest this fall. Throughout the summer his primary list of vegetables and herbs cultivated are tomatoes, peppers, cucumbers, basil and parsley along with plenty of sweet corn and pumpkins.
"Between the two stands this summer, I sold over 2,000 dozen ears of corn," Ernst noted.
The majority of the work for the sweet corn and vegetable plots is done by Ernst, but he does hire some of his friends to help with the pumpkin and squash harvest that supplies the farm stands with those Halloween favorites.
A member of the Full of Pep 4-H Club (and the club's current vice president), Ernst originally connected with farming through his grandparents since his dad (Greg Ernst) and mom (Kim Ernst) do not farm. His parents run an energy auditing company, but help out with their son's farming at times.
"Probably, I found an interest from my grandparents since they both farm," Ernst said. "It kind of gave me an interest … and I found that I just like that field of work."
In the past, Ernst has worked at a local orchard but recently his primary source of income has been the farm stands along with helping out on the Betzolds' farm during the spring planting and fall harvesting seasons.
As he looks ahead to his future, Ernst is looking to pursue a possible degree in agriculture business in college and continue to cultivate his farming business.
"I like the work a lot and being able to do it on my own has been kind of fun," Ernst said of his independent farmer status. "I hope to keep growing my business each year and next year, I am hoping I can find a place — maybe in Northfield — to sell sweet corn in a parking lot or something like that.
"I am hoping to expand next year and I hope I can make a living out of it some day … that's the goal."