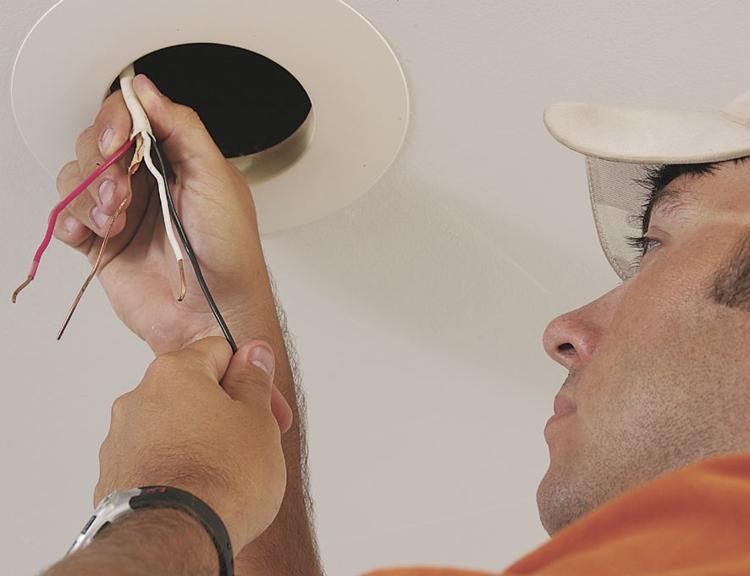 As training director for a regional electrical apprenticeship program, Andy Toft is normally busy taking on new applicants this time of year, as temperatures rise and construction ramps up.
This spring, he's first trying to find work for 39 laid-off apprentices — over one-fifth of the program's total enrollment.
"We take applications year-round," said Toft. "Then every couple months we run a test on algebra and reading, and that leads to an interview. [Applicants] get an interview score, and that places them on our eligibility list. When I have a contractor looking for an apprentice and I have no apprentices laid off, I go to that new hire list."
A union-affiliated program, apprentices are overseen by the South Central Minnesota Electrical Joint Apprenticeship Training Committee, which consists of representatives from both the local chapter of the International Brotherhood of Electrical Workers and the National Electrical Contractors Association.
A five-year, 8,000-hour program, apprentices are required to attend 180 hours of classroom training each year and then complete their on-the-job training requirement by working full-time with a contractor. Corresponding wages are calculated on a sliding scale of a journeyman's going rate.
While unemployment often continues for apprentices late into the winter — a time that many use to complete necessary classroom hours — Toft said it's unusual to not be taking on new apprentices come spring, another side-effect of the ongoing COVID-19 pandemic.
"There are less projects, there are several projects that have been pushed back," he added. "[Customers] don't want different people coming and going, and that's cut back on the number of locations where my apprentices can work."
Serving as president of the Southeastern Minnesota Building and Construction Trades Council, Nate O'Reilly is in constant contact with 16 different affiliate craft unions — each with their own apprenticeship or training program. While he said the pandemic has impacted all members in some way, it has varied by trade.
"Some have got a massive amount of work with some contractors, and they're bringing new apprenticeships on yet. Other affiliates, depending on how diverse they are within different sectors in the industry, have seen a slowdown or a downturn because of things hitting the pause button," said O'Reilly.
Like Toft, he added that many construction jobs have been put on hold, the ripple effect being fewer positions open for new apprentices.
Variations by trade
As with the electrical apprenticeship program, O'Reilly added that many trades tend to do more classroom training in the winter when construction isn't as heavy — meaning that many journeymen who need to renew certifications annually may not need to worry about adjusting plans during the pandemic.
"With our training center, we're the busiest in late November through March or April," said Sheldon Steele, business manager for the local affiliate of the Laborers' International Union of North America. "I would assume that the majority of our members have had the chance to get those classes in, if they needed them."
In addition, Steele said the training program is working on getting online classes up and running within the next couple of weeks. Compared to other trades' apprenticeship programs, he added the process for admitting new laborers is a little different.
"We don't set a limit," he said. "Typically, a contractor will hire an individual off the street and then we ask them to join the laborers union once a contractor decides that they're going to keep him around."
While Steele added that a number of private projects have been on hold, and that he also has full-fledged journeymen waiting for work, laborers who are doing highway and other road construction should fare slightly better this summer.
"On the roads and bridges, they're able to keep their distancing and that part of the construction world for us is just getting started," he said.
Focus on classroom component
Lacking any clear solution except time, Toft said his apprenticeship program is just trying to get participants through the classroom component and keep them up-to-date on industry standards. Even if apprentices are able to finish all their necessary hours this spring, he added that the state licensing test is on hold. For those that are currently laid off, Toft added that they — like many — can get on unemployment insurance, which pays roughly 50% of wages.
"They don't get any more benefits going into their retirement or their health plan, but we are able to bank hours for our health plan," he added.
While O'Reilly said that there are several grants and funding channels available for training programs, many are designed for pre-apprenticeship or apprenticeship readiness initiatives. In early April, the U.S. Department of Labor announced the availability of $42.5 million in Youth Apprenticeship Readiness grants to support enrollment of young adults ages 16 through 24 in new or existing registered programs.
Meanwhile, Toft and Steele both say their union-affiliated training programs tend to attract slightly older workers.
"We took in 49 apprentices, and my average age this year was 27," said Toft. "There's a fair amount of second- and third-career people out there looking for a profession where they can get a skill, get a license and make a decent living."
While he added that many enrollees are currently in a holding pattern, waiting for more jobs to open up, he's hopeful that the electrical apprentices will be able to get back on the job site in the near future.
"The industry has always gone up and down. Our hope is that it will come back. It will, by the sound of things — it just might take a while," said Toft. "Unless building stops … electricity isn't going anywhere."