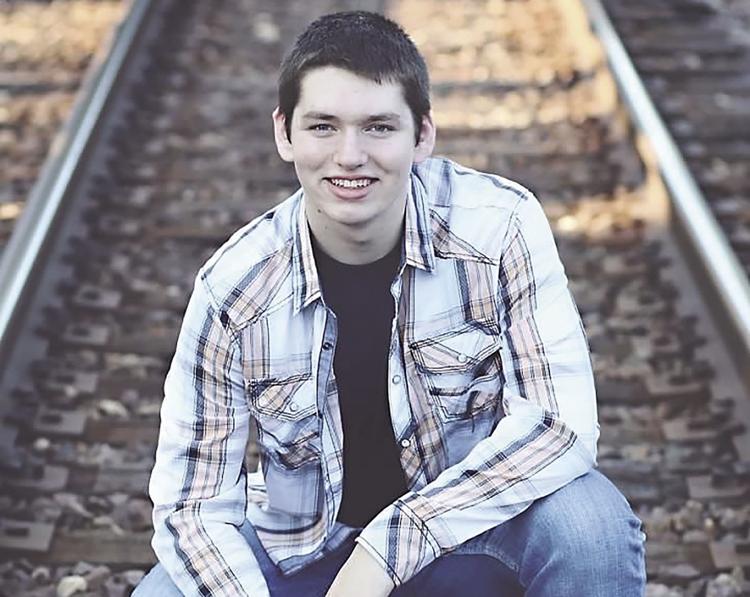 It's a busy spring for Owatonna High School senior Noah Schamp, who plans to graduate from college before receiving his diploma in June.
For the past two years, Noah has been taking all of his classes tuition-free at Riverland Community College, earning both high school and college credit through the state's Postsecondary Enrollment Options program. With enough credits under his belt for an associate's degree as well as a high school diploma, Noah is looking forward to his first college graduation on May 29 before heading off to North Dakota State University this fall.
Because he'll begin his studies in Fargo with a two-year degree from Riverland, he'll be able to skip the general education requirements NDSU typically requires.
"Having that degree, it won't shave off two years completely, but it'll shave off quite a lot of classes and allow me to focus more on my major of computer engineering," Noah added. "It'll really make it so I can focus on getting into those harder classes."
Margo McKay, a guidance counselor at Owatonna High School, added that she's been working with Noah since his sophomore year to help him apply for and complete the PSEO program. Although it's not every day a high school senior is also a college graduate, she said she worked with a student last year in a similar situation.
"Imagine going into your college career as a junior, and how much money that can save you," said McKay. "It's a really good option for motivated students."
She added that, because teens in the program are considered college students in many ways, the high school doesn't have access to participants' grades or attendance before the end of each term. To be able to enroll during their junior or senior year, students have to meet certain requirements and complete an application to the program.
Treated like college students, on campus or online
Dean of Academic Affairs Kelly McCalla, who oversees PSEO at Riverland, said that students should always talk with their counselor or reach out to the college if they're interested. Despite certain academic requirements, he added that the school tries to work with students as much as possible. After being admitted to the program, he echoed McKay in saying that teens are treated the same as their collegiate peers.
"If you're a PSEO student coming to campus or doing online classes, you're treated just like any other student," he said. "[They have access to] counselors, advisors, disability services support staff, technology support staff."
Administered through the Minnesota Department of Education, at the local level, PSEO consists of partnerships between both public and nonpublic secondary schools and participating colleges or universities.
Juniors and seniors can enroll full- or part-time in college courses at no cost, working with guidance counselors from the district and university to figure out which classes will fulfill their high school graduation requirements while earning them the associated college credit. Even sophomores can enroll in limited career and technical education courses through PSEO.
At Riverland, McCalla said teens enrolled through PSEO are also part of a growing number of students taking credits online. While Noah started his college coursework in person, he slowly transitioned to remote learning — which allows him to keep a flexible schedule and work full-time at the Owatonna Target.
Re-entering as a freshman
Having long dreamed of going to NDSU, Noah said he reached out early to the admissions department, finding out which credits could transfer and how PSEO would fit into his college experience post-graduation. While it worked out that he could count his work at Riverland to fill all of his general education requirements, his mother Nicole wasn't sure how much impact it would have had on his final decision.
"I don't think it would have mattered what NDSU said, Noah would still have wanted to go there," she said.
Both Nicole and Noah added that timing has been everything in figuring out the transition between colleges. If Noah needed to take an additional course this summer to finish his associate's degree, he would enter NDSU as a transfer student and lose out on scholarships set aside for incoming freshmen. Because he is graduating from Riverland in late May, and isn't set to receive his high school diploma until June, he will still be considered a first-year student when arriving this fall.
"It did take a lot of planning with both the high school counselor and the Riverland counselor," added Nicole. "The Riverland counselor doesn't necessarily talk to the high school counselor and vice versa. You really have to make sure about what you have left as your requirements for high school."
Graduating with honors
Having done the program herself, Nicole said she brought it up to Noah as a possibility early on in his high school career. While she added that it may not be for everyone — and that teens also have the option to take only a portion of their classes through PSEO — it's worked out well for Noah. In addition to completing coursework at both Riverland and Owatonna High School, he's graduating with honors from both.
Even though he was enrolled in PSEO, Noah added that he was still able to take part in high school activities and events. "You still can participate in all of the sports, you can still go to prom."
When asked what advice he would give to other high school students considering the program, Noah suggested that they take all necessary first- and second-year credits when they can, talk to a counselor early about their interest and double check everything when it comes to credit transfer.
After getting all the puzzle pieces into place, he's now able to sit back, try on two different sets of caps and gowns and celebrate two graduations in the coming weeks. As part of a small group of high school students in the college setting, he has even made some new friends through the process.
"I did know some of them already, but the other PSEO students I met in the first week," Noah added. "It was good to get to know other students who were in the same boat as me, trying to get these college credits early."