Le Center and Hopkins dads create podcast covering parenting, news stories, safety tips and more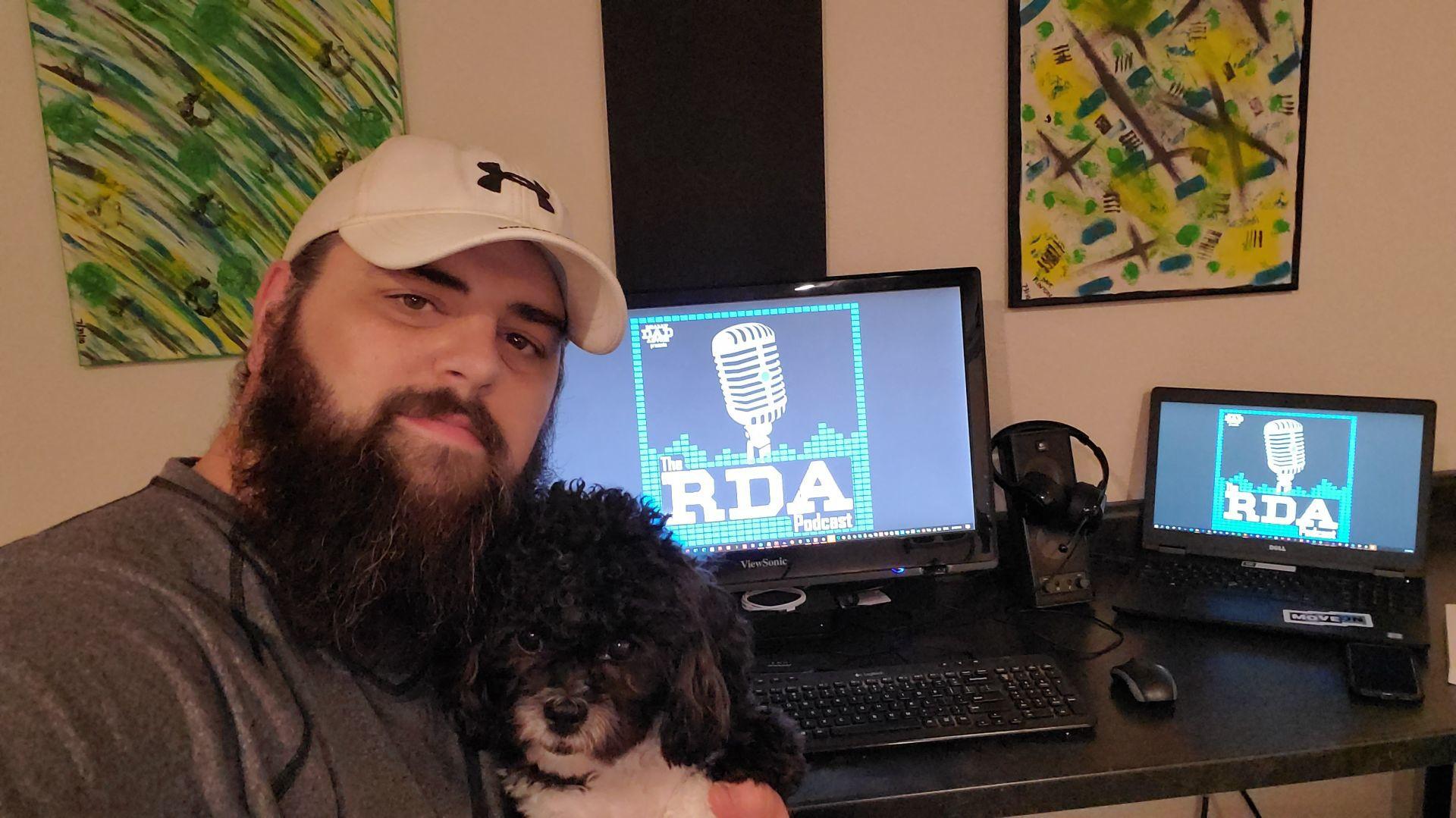 Two Minnesota fathers are getting childish about adulthood in a new podcast.
They're just three episodes in, but Dave Flinton, of Le Center, and David Monson, of Hopkins, are looking to turn their two-man operation "Really Dad Advice" (RDA) into a guide for both dads and non-dads to navigate adulthood.
The podcast is one part humorous and one part educational, as Flinton and Monson discuss and argue everything, including parenting, Disney movies, video games, weird news stories and real-world tips and tricks. Despite what the name may imply, Flinton and Monson emphasized that "Really Dad Advice" isn't about advice for dads, but dads giving advice for everyone.
"We're dads, we're going to give our advice," said Flinton. "It doesn't necessarily have to be parenting related things, but that's just who we are."
While the podcast debuted this year, "Really Dad Advice" has its origins in a Facebook group. The 63-member group of the same name started in October, 2019, when Flinton, the father of a now 1-year-old girl, was searching for parenting advice from Facebook groups as a new dad. Frustrated with some of the aggressive behavior he saw in the larger groups, Flinton reached out to his friend Monson, the father of two girls, a 5-year-old and 2-year-old, and together they created an online group for fathers to share advice with each other while being supportive of each other. The two eventually saw a chance to build on what they created with a podcast centered around fatherhood and beyond.
"Every time we saw each other, we would get into these interesting conversations, so why not make it a podcast?" recounted Flinton. "If we're going to talk about it, we might as well record it for the entire universe to see."
The RDA podcast turned out to be just what Flinton and Monson needed. Between living in different towns, working jobs and raising kids, the two haven't seen each other in two to three years, even while producing RDA. Now they have the opportunity to make time to talk with each other, while also expanding on their mission to create a place for learning.
"It became an outlet for us," said Monson. "Not only to talk about the normal stuff. We would talk about everything from the daily news, the world news, funny stories that we read and now that David is a new parent, realizing the fun parts of parenting and exploring those things."
While Flinton and Monson love to share their opinions, they also love to disagree as well. Monson said that he and Flinton only agree with each other about 60% of the time.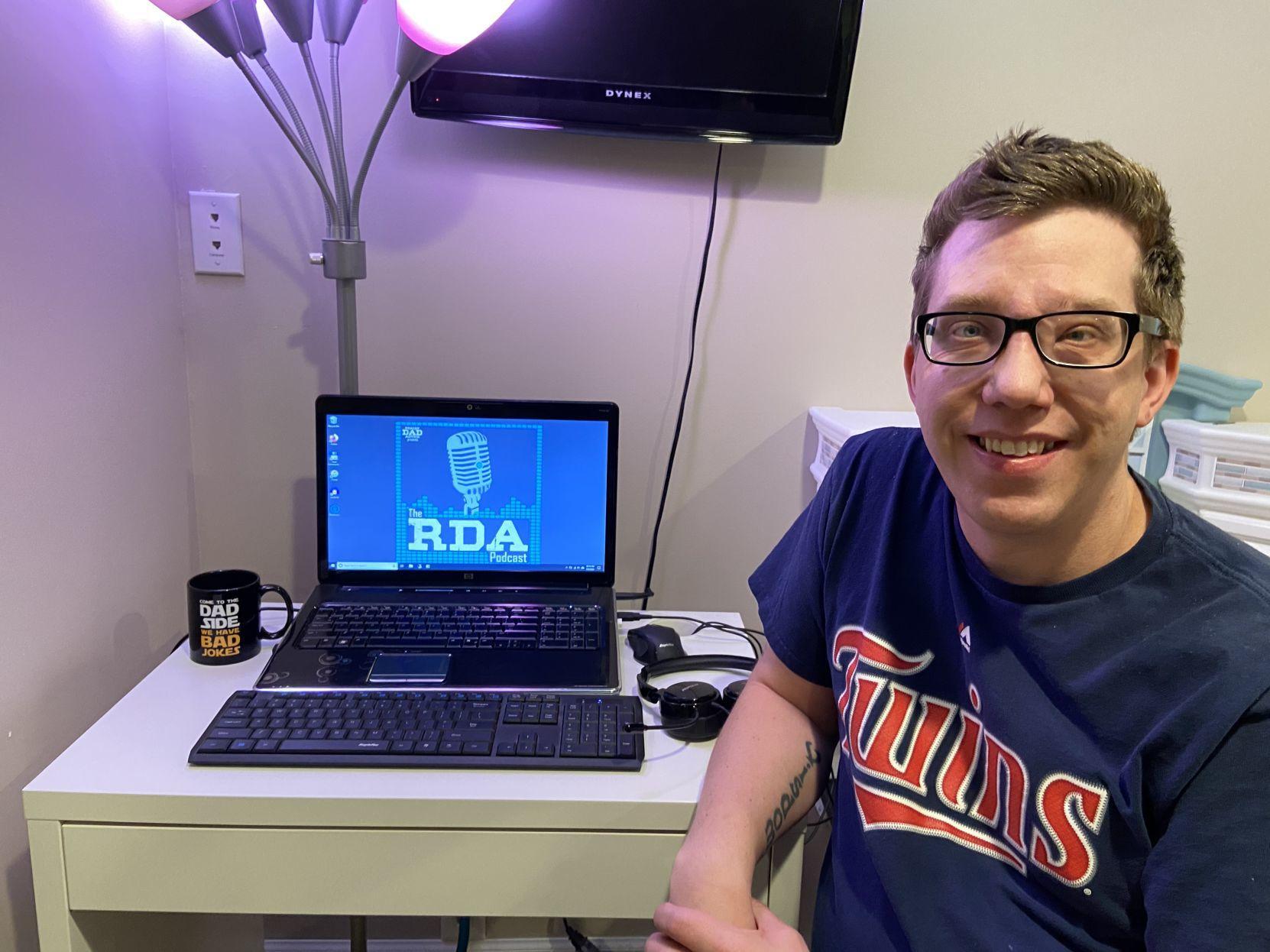 "We try not to talk about politics on the show, but in life in general, Dave's a lot more liberal with his views," said Flinton. "I'm more dead center and I swing either way on my views … but I'm an east coast Irish guy so I'm a lot more blunt than Dave is."
"It really comes down to two guys who are friends, who really want to stir each other up a little bit," added Monson.
"He likes to get me riled up too," continued Flinton. "The more he gets me going, the more the (Massachusetts) accent comes out."
So far, RDA is a somewhat ramshackle production. Flinton and Monson are recording with each other from miles apart with nothing but a couple of headsets. The show is also mostly unscripted. While the two have a list of topics they want to talk about, the podcast is entirely improvised. Oftentimes, they'll share stories on air that the other knows little to nothing about.
"It works better if you don't know the full story and you get each other's true, candid reactions," said Monson.
"We did a teaser for the podcast where we both read off a script and that was a nightmare," said Flinton. "Neither one of us work very well off a script, or even off notes, so each episode we've gotten a little more loose with it and it seems to work a little bit better."
Though the podcast is small now, Flinton and Monson have some ambitious goals. Audience participation is an important part of the show and the two hope that they can build a bigger audience and get more questions from the viewers for substantial discussion. Guest interviews are also planned to be a semi-regular part of the podcast. In their very first episode, the hosts invited a former 11-year fire Lt. Anthony Lawson to speak on fire safety.
The RDA podcast is available to listen to on Spotify, Apple Podcasts, Google Podcasts and the RDA Youtube channel.
"No matter what anyone says, we're children at heart," said Monson. "I'm sorry, but fart jokes are hilarious … This is a way to entertain our immature side. So it's really for anyone who wants to giggle and laugh about how life is."