Senior Living residents learn all there is to know about the green, gold and purple
A handful of Kenyon Senior Living residents gathered in the lunch/activity room, draped in colorful bead necklaces, one of many objects vital to the Mardi Gras celebration.
On Feb. 25, Sandy Amundson, who works with Kenyon Sunset Homes activities, presented fun facts and trivia to the group in celebration of the holiday, teaching them all they need to know.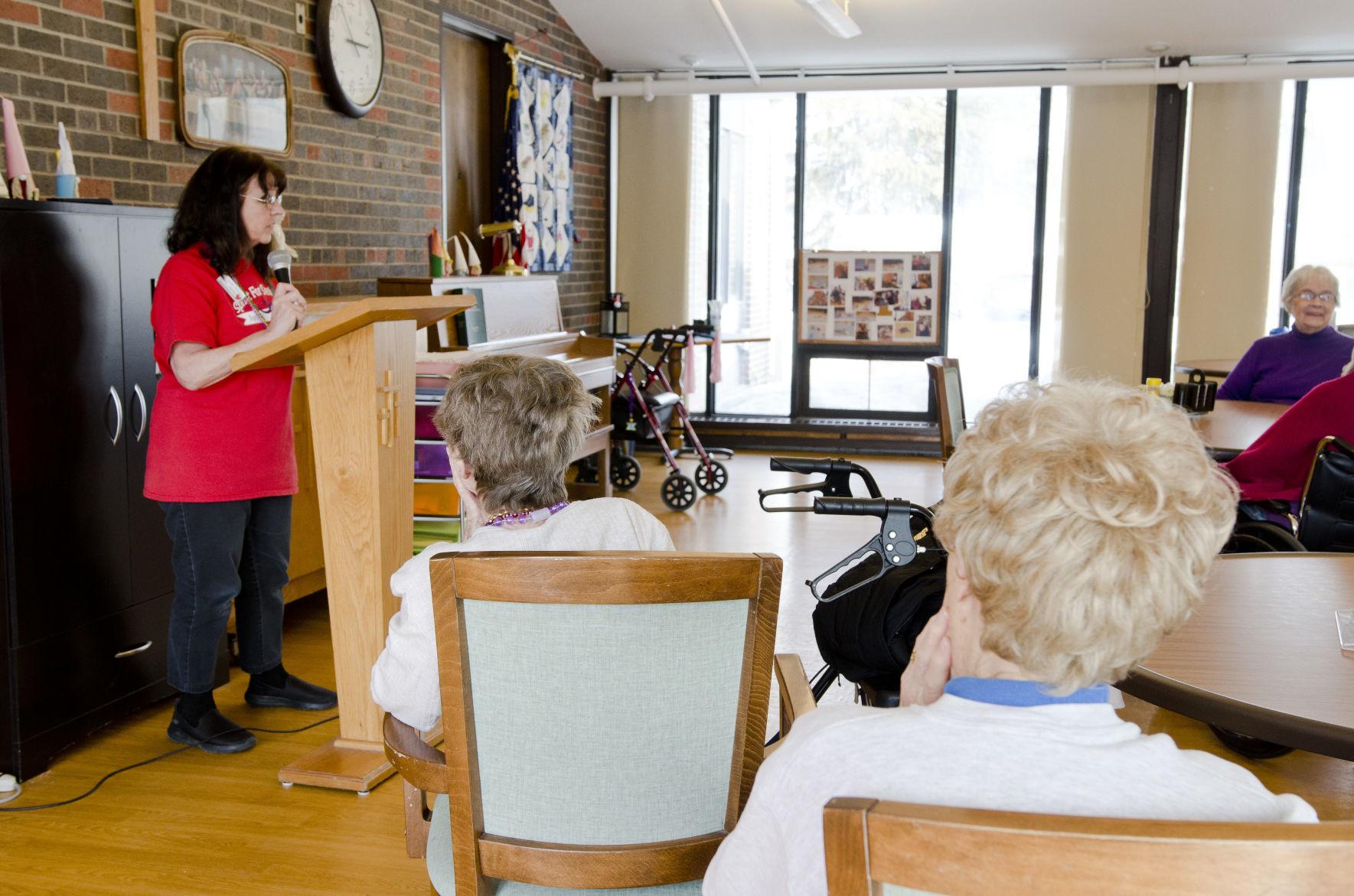 Although most residents were not familiar with the ins-and-outs of the holiday, that was not the case for one Catholic resident Allene Harty.
When asked what her favorite fact was that she learned, Harty laughed, saying she didn't learn anything new, because she grew up Catholic and was already aware of how the holiday — most frequently associated with the city of New Orleans — is celebrated.
While smiling, Amundson said to Harty, "You learned how smart you are."
Harty says the Mardi Gras lesson brought back a lot of memories for her, something she enjoyed.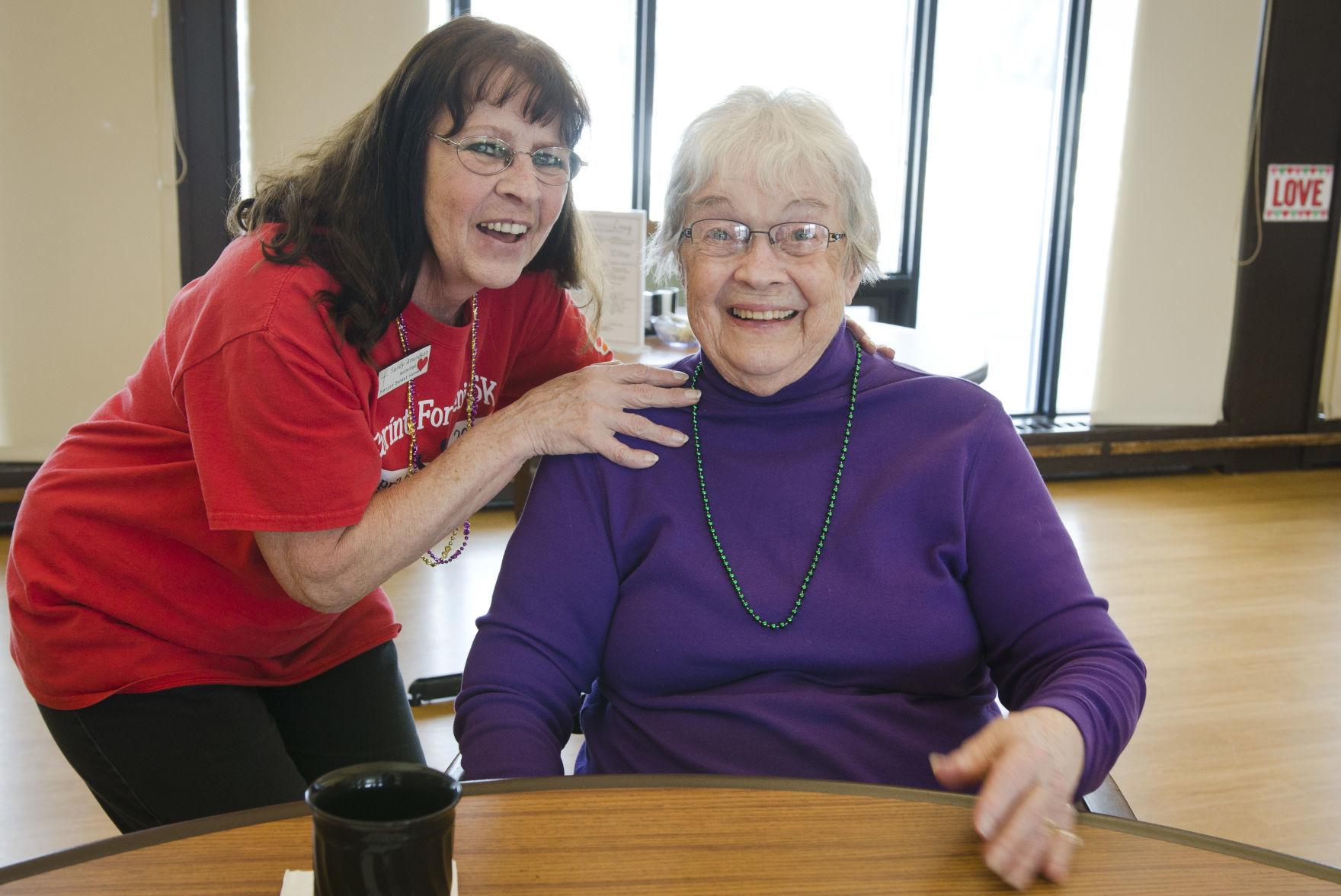 The lesson also seemed to be more of a refresher course for one other resident sitting at Harty's table, Ethel Thompson. During the trivia portion of the lesson, Thompson was able to answer nearly all questions correctly.
In Thompson's eyes, she didn't learn anything she needed to know.
Amundson began the lesson with the history of the holiday. She says Mardi Gras was first mentioned in North America March 3, 1699, by a French explorer camped by the Mississippi River. He knew that March 3 was observed as the holiday Mardi Gras in France, so he named the spot he was camped on Point du Mardi Gras. The name Mardi Gras actually means "Fat Tuesday."
By the 1700s, Mardi Gras was celebrated in both Mobile, Alabama, and in New Orleans, Louisiana. She says today's celebrations are not that different from the ones in the 1860s, since there are still parades full of floats and costumed people, as well as balls held each year. In New Orleans, the celebration is a major tourist attraction.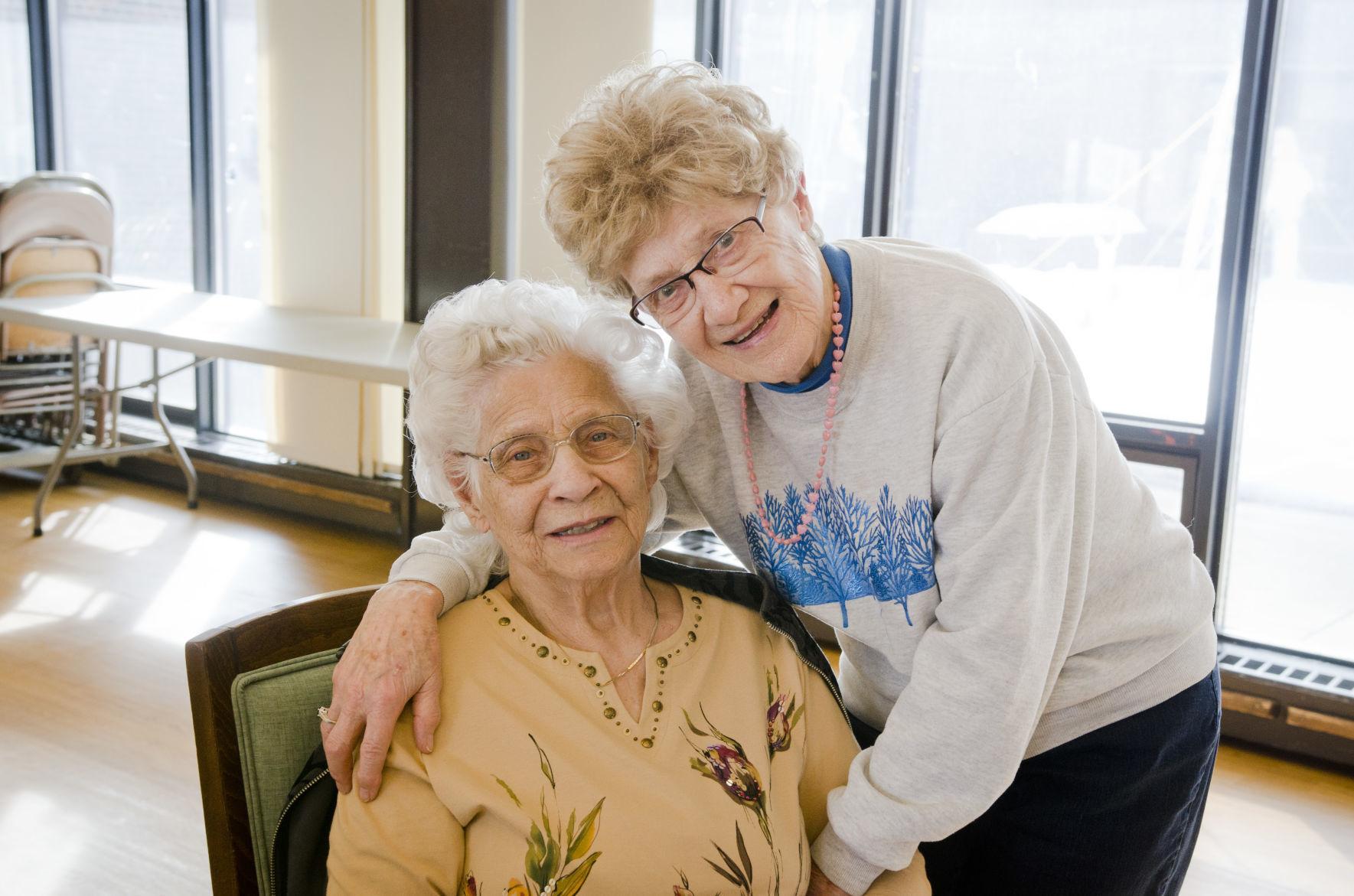 After the history lesson, residents were given a quick lesson on the basic facts of Mardi Gras, then they were tested on their knowledge. One of the facts was about the well-loved connection between Mardi Gras and King cakes.
When Amundson said each year their are 750,000 King Cakes sold in New Orleans, with 50,000 more shipped to other states, many residents grew surprised.
"They must make a lot of cakes," said resident Steve Berge in astonishment.
Although the name may suggest otherwise, King cakes are made of a rich, brioche dough (like a pastry) and a wide variety of fillings like cinnamon, chocolate and cream cheese. The glaze and sprinkles are usually decorated with the bold colors associated with Mardi Gras. It is baked without a center, like the average Bundt cake. Partygoers typically eat the cake between Jan. 6, otherwise known as King's Day or Twelfth Night, and Fat Tuesday. The colors also share a deeper meaning to the celebration, with gold representing power, green illustrating faith and purple representing justice.
What makes the King cakes stand out from other cakes, is one figurine someone "lucky," may find in his/her piece. Each King cake has a tiny plastic baby. In the past, instead of a tiny baby, there may have been a coin, bean, pecan or pea found inside the cake. It is said that the person who receives the slice of cake with the baby has the next King cake party, or brings the cake to next year's party.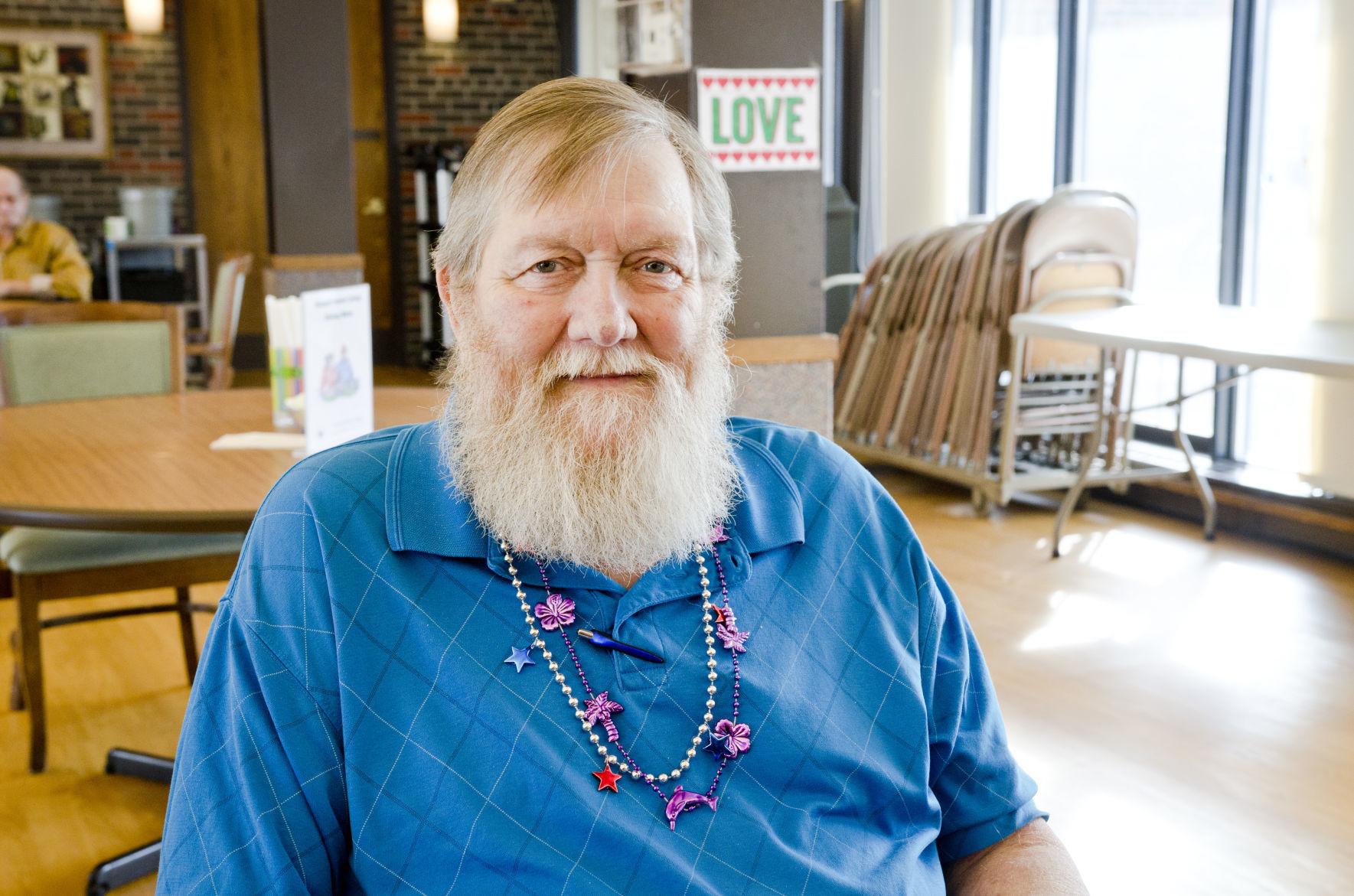 Berge may have found interest in this aspect of Mardi Gras, but he says he wouldn't necessarily enjoy it if he found a tiny plastic baby in his piece of cake. He enjoyed learning about the fact that Mardi Gras occurs 47 days before Easter every year, due to its proximity with Lent (which begins the following day, Ash Wednesday).
Even though almost all residents agreed that although traveling to New Orleans for the Mardi Gras celebration sounded like fun, they decided to leave that to the younger people. Berge, however, was one resident who disagreed saying he would like to go to New Orleans one day.
The lesson concluded with Amundson handing out crossword puzzles and coloring sheets to the residents to take with them, then residents were treated with coffee and cookies.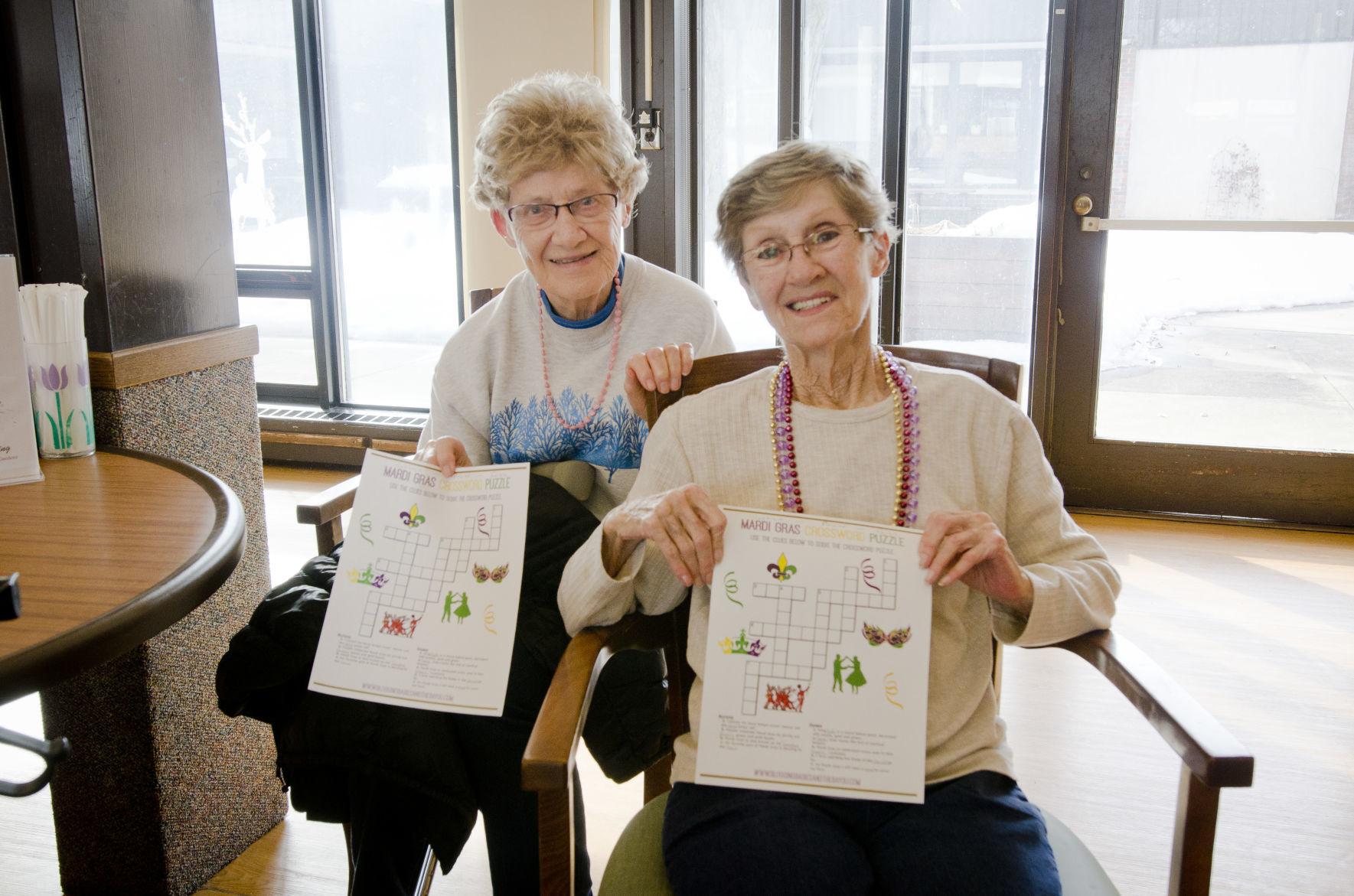 Amundson says it's fun to learn things about different holidays/celebrations/cultures you may not be familiar with.