College students' lives get busy quickly after the first week of the academic year, and with so much focus on school, it can slip their minds to consider the resources they may need outside of class.
With that understanding, South Central College put an extra focus on community resources during Welcome Week, Aug. 26 to 29.
"We want students to feel energized," said Judy Endres, associate vice president of student affairs. "… This campus is here for them, and we want everyone to succeed."
The Community Resource Fair, which usually takes place later in the fall, was bumped up to the first week of school. That way, students could stop at various booths to and from class to learn about health, the city's library, the military and a variety of services offered in Faribault and Rice County.
Sheila Karn, a student and School Senate member, said the vendors available at the Community Resource Fair are helpful to her because she knows there's support for parents like her who return to college.
"A lot of things [presented at the resource fair] have been in the community our whole lives, but people don't know about them," said Karn, who is originally from Faribault.
For the first time this year, this event was organized by the campus' new social worker, Candace Ballstadt. The social worker position, located on both the Faribault and North Mankato campuses with two new staff members, was initiated by student request.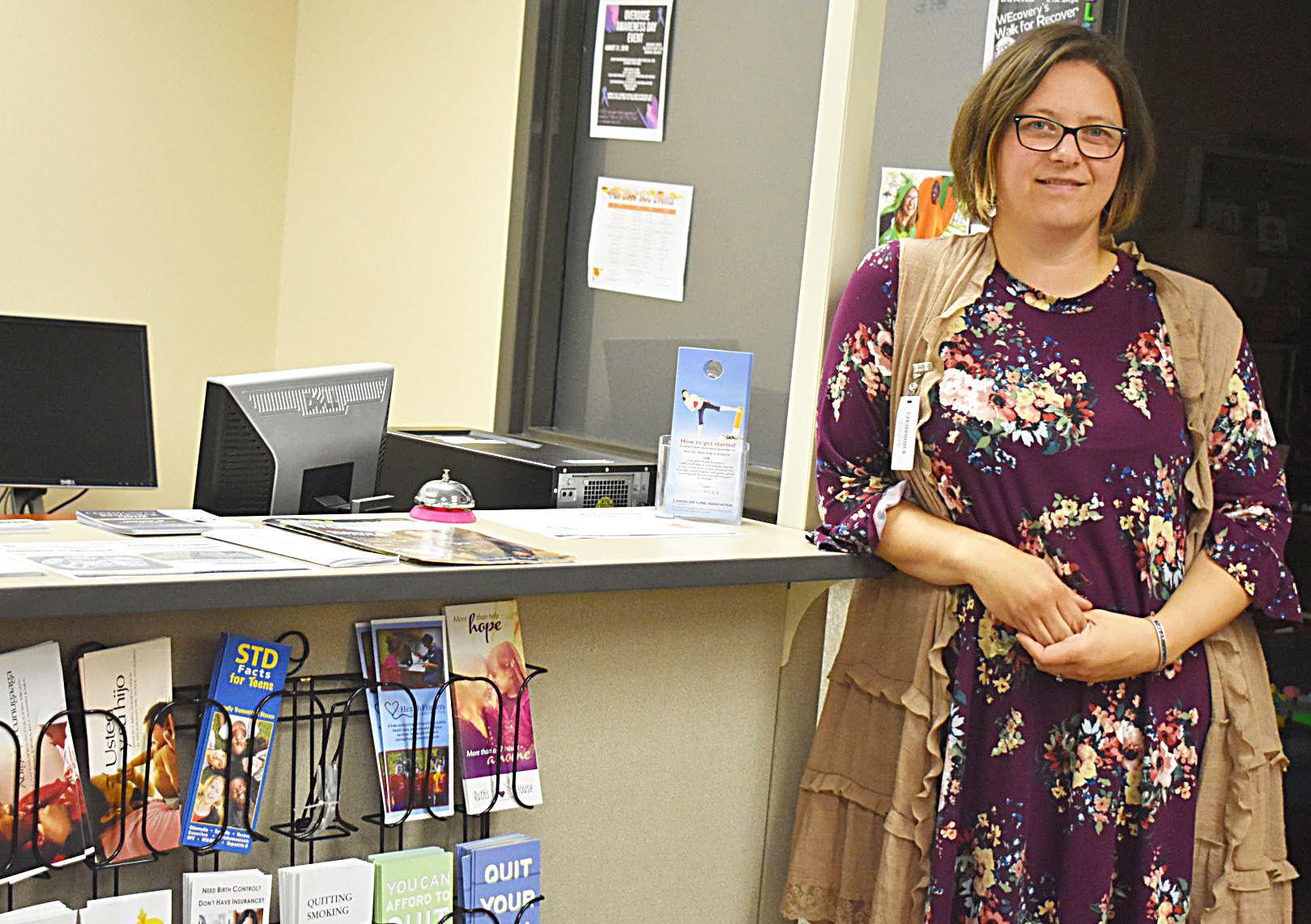 Ballstadt began her part-time position in May and said her role involves seeing the big picture of students' lives and helping them "connect the dots."
"If there is a barrier, my job is to help them figure out how to overcome it," said Ballstadt. "My goal is not to do it for them, but to walk them through it."
Her office, located in the lower level of the South Central College, is a repurposed Community Resource Center. In front of the help desk, there's a rack full of pamphlets to connect students with health services and other resources. This center also includes a quiet room for prayer, meditation and decompressing as well as a room for nursing mothers. In the general area, Ballstadt provides coffee, tea and snacks for anyone who steps inside needing a break or advice.
SCC also partners with St. Vincent dePaul to provide a clothing closet in the Community Resource Center. Items in this room are particularly useful to student workers and interns who need business attire for job interviews. The room also contains a wide array of scrubs for nursing students, and hygiene products are available in the Campus Cupboard.
Judy Endres, associate vice president of student affairs at SCC, said the idea of holistic support began with a student survey. Students were asked to share in which areas the campus fell short, and the response indicated they wanted increased access to these resources.
A volunteer through AmeriCorps VISTA (Volunteers in Service to America) helped the campus build new infrastructure that will support its students.
"Our students are really involved in the creation and making all these programs happen," said Endres. "… They want to help plan it, and we want to support them."
Karn, a social work major with an emphasis in addiction, believes SCC is the best of the four colleges she's attended. And even though she's not in her late teens or early 20s like many students, she feels welcome among her campus family.
"It's very student-oriented, and that makes me proud to be here," said Karn. "I never want to leave!"