Longtime Shattuck-St. Mary's teacher is new director at Northfield school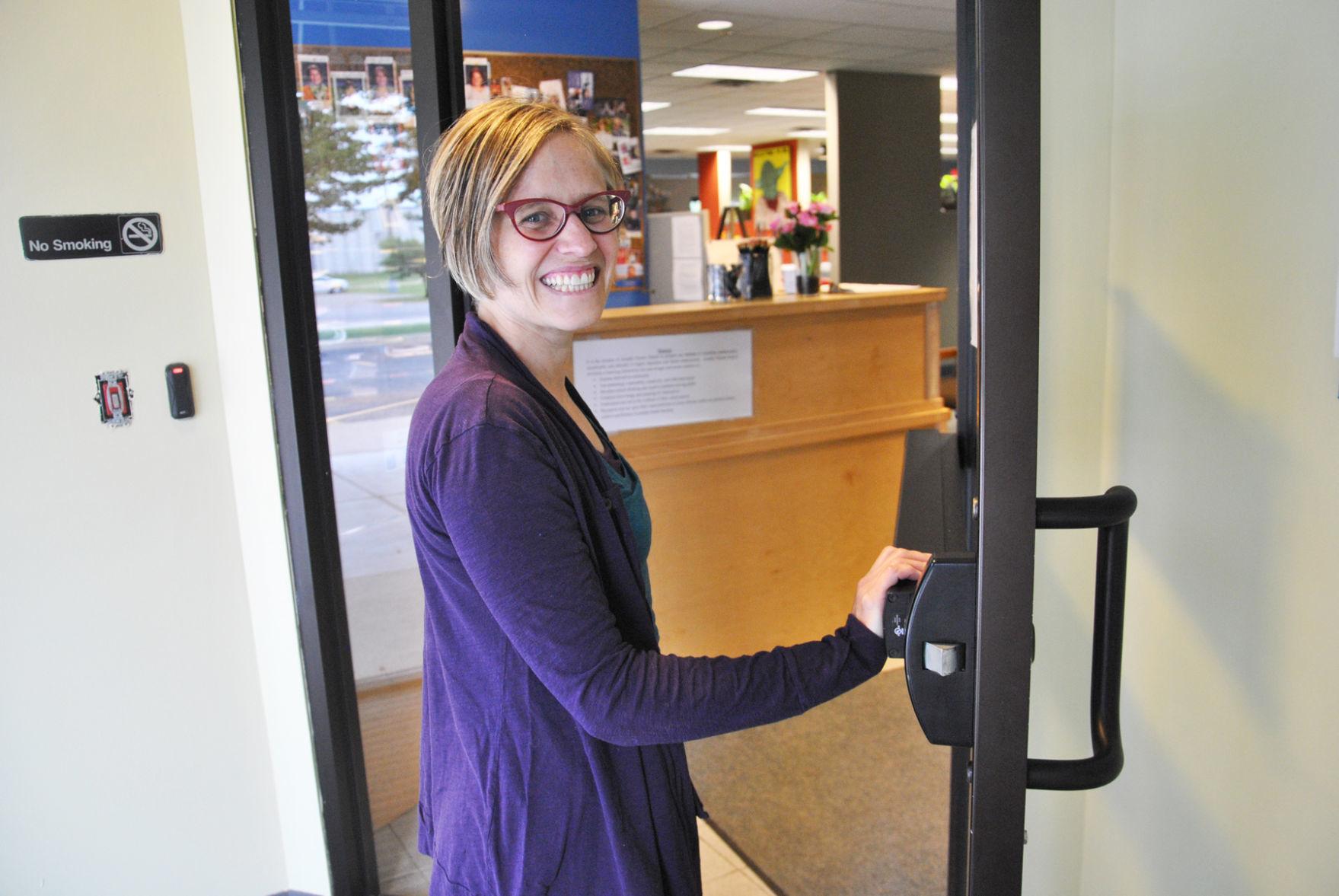 For long-time educator Laura Stelter, group discussion, projects and meeting the individual needs of students are her top goals in education.
Stelter, a board member of Arcadia Charter School since 2011, now hopes to incorporate her philosophy as executive director.
Stelter, 37, a Milaca native, attended Gustavus Adolphus College and earned her master's in teaching English as a second language from Minnesota State University-Mankato.
After receiving her license, she taught at Shattuck-St. Mary's School for 10 years before moving into her role at Arcadia in July.
"I've been developing as a school leader for a long time," she said. "I completed my admin's license a couple years ago. I've been in leadership roles at Shattuck, and I feel really strongly about creating opportunities for students to get an excellent education, and this was an opportunity for me to see how I do as a school leader."
As executive director, Stelter is overseeing Arcadia, a school that is also its own district. She is in charge of making sure the 6-12 school is properly staffed, has needed materials and equipment and sufficient systems in place. She will oversee eight advisors, who also serve as teachers, and paraprofessionals.
Stelter serves as a go-between between the school board and the school, hires staff and ensures they are functioning well.
"I make sure we are fulfilling our mission," she said. "That's kind of my ultimate job ... to make sure everybody is familiar."
Stelter said former Executive Director Barb Wornson laid the groundwork for her.
"She's really set the school up for some success in the future," Stelter said. "She laid some really wonderful foundation."
She believes in the school's mission statement, which she said leads students to be engaged and independent.
"I am really excited about this school," Stelter said. "I love the team that we have in place. I love the philosophy. We are really striving to be a progressive school that really cares about all of the people who are given to us to care for."
She wants more of the public to be aware of the positive attributes of the school she sees.
"One of the things that we really focus on is the idea of a social contract and social-emotional learning," she said. "And so the way that this community takes care of each other is one of the things I really love about this school."
Stelter and her husband, Matt, have one son, William, a sixth-grader who will begin his first year at Arcadia in September. The family recently moved to Northfield after living in a dorm room on the Shattuck-St. Mary's campus.
She hopes students understand that she is willing to let them be themselves as they develop.
"My philosophy with students is to approach them even though they are growing and learning," Stelter said. "They are still full human beings already, and so helping them to recognize that for themselves so that they can kind of take ownership of their learning and of their lives and that they feel like I will support them without judgment. I will support their growth in any way that I can."
Northfield Public Schools is an authorizer for the charter school, which is considered an independent entity.
Northfield Superintendent Matt Hillmann said the district is pleased that Stelter is assuming the executive director role and believes she will be "an excellent leader for Arcadia," in the mold of former directors Wornson, Simon Tyler and Ryan Krominga.