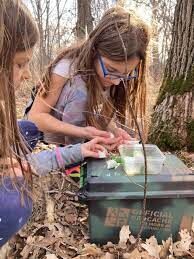 Join Ms. McAnally on a geocaching adventure this summer. Learn all about geocaching and spend time at Big Woods State Park testing out your hunting skills. Class meets June 7 and 8. Register online.
Occurs Wednesday, June 7th, 2023 @ 8:30 am – 11:30 am
Nerstrand Big Woods State Park
9700 170th St. E
Nerstrand, MN 55053

St. Peter Herald, Waseca County News and Le Sueur County News managing editor. Email at editor@stpeterherald.com. Call at 507-931-8567.