If southern Minnesota's childcare shortage isn't already a crisis, it's getting there.
According to a report by First Children's Finance, there's a potential need for 8,616 child care slots across the 20-county Southern Minnesota Initiative Foundation region, with the potential for another 865 spots needed in Rice County alone.
Three Rice County cities make the top 10 zip codes with the highest potential needs in the region, with Faribault at 242 slots, Northfield 204 and Lonsdale at 174. A recent report from the University of Minnesota ranked Rice County 77th of 87 counties in terms of quantity of child care.
"I truly believe it's going to reach crisis," Rice County Social Services Supervisor James Marthaler said. "It is going to reach the point where a significant percentage of new families aren't going to be able to find child care, period, no matter where they travel."
Right now, Marthaler believes families can at least find some child care, though it may require a drive. Steele County, for example, has enough child care slots to fit its need, according to the Owatonna-based Southern Minnesota Initiative Foundation. The University of Minnesota's study ranked it 18th of 87 counties for child care abundance.
SMIF Vice President of Early Childhood Rae Jean Hansen said that's at least partly due to a couple of large childcare facilities in the county, which can make a big difference.
She said people in the industry have known about the childcare shortage for almost a decade, but the full public is just beginning to see the problem more clearly. Marthaler said he's seen the problem get worse in the last three to five years. Within the next decade, he thinks it will reach a crisis.
"There's a lot of things that play into it," Hansen said about why there's such a shortage of child care. The area's population growth and people leaving the business due to age or other reasons are main contributors.
One reason providers may be leaving is due to wages. According to a 2017 report from the U.S. Bureau of Labor Statistics, childcare workers make a median wage of $10.72 an hour. At that rate, it's a tough position to stay in.
Renee Wrolson, who provides child care in her Faribault home, said she's lucky to make $9 an hour after costs.
According to the University of Minnesota's report, the average cost of child care in Rice County is $146 per week. Hansen said it's likely higher than that, but if divided by 40 or 50 hours a week, it comes out to less than $4 per hour for child care.
Marthaler said the average Rice County provider that does care out of his or her home cares for four kids per day.
That isn't to say some people don't have a tough time finding quality child care they can afford.
"I'm still struggling to find daycare with hours that work and that is reasonably priced," Jamie Friesen said on the Faribault Daily News Facebook page. "Infant daycare is a struggle to find in Rice County."
Hansen said quality is the most important piece of the child care puzzle. If children are plopped in a high chair in front of the television, they won't begin their development as early, putting them behind in school from the start. Just having human interaction and someone constantly talking to them is important.
"It's all about quality. Even as an infant, when they're a couple months old, there's all these brain connections going on," she said.
The solution to these problems is not an easy one.
Child Care Aware hopes to see additional public investment in child care to help make child care a better career and help parents afford care, but it's not a simple fix.
Marthaler said he's generally not a fan of the public subsidizing programs such as this one, but doesn't know where else the money is going to come from.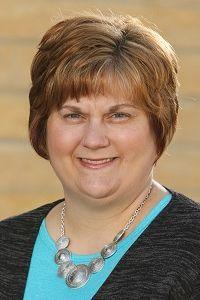 "It's just such a complicated question," he said.
"There is no 'one size fits all' solution to the child care shortage," SMIF Early Childhood Director Teri Steckelberg said in a February release to announce a new SMIF program that will help develop individualized action plans in the cities of Albert Lea, Austin, Eagle Lake and Wells, and Watonwan County.
After developing the plans, the communities become eligible for up to $10,000 in grants to implement their plans.