Jill Wulf, a kindergarten teacher at Trinity Lutheran School in Janesville was announced as the Bulletin Board Contest winner by the Minnesota Farm Bureau Federation Promotion and Education Committee.
This is the second year Wulf has entered the contest and the second year in a row that she has won.
"I was really surprised honestly; I didn't expect it; I was grateful; I mean the kids are going to be so excited," Wulf said.
"I think it's amazing she won; she actually won twice in a row," Tina Schoenfeld with Waseca County Farmers Bureau said. "… I think that she is incredibly talented and creative on everything she does and equally on this as well. She does awesome work and inspires the kids in very creative ways."
This year, the bulletin board was what Wulf likes to call a 'live bulletin board.'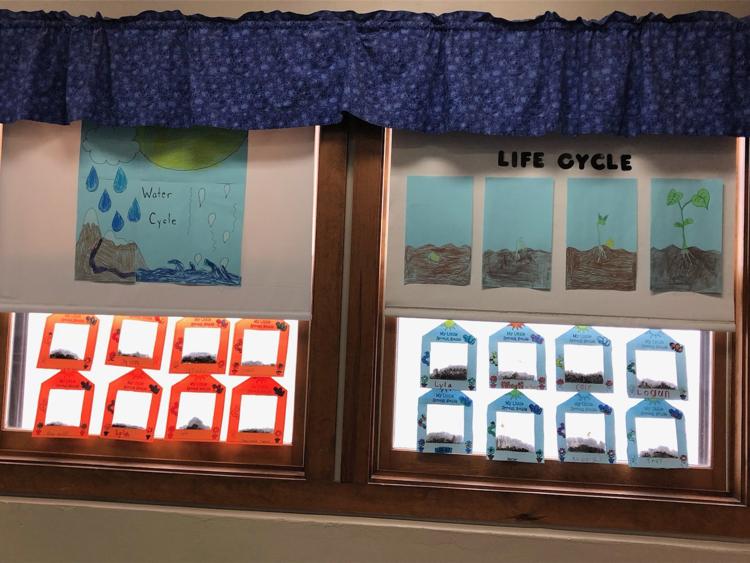 Wulf wanted to do something that was interactive for the students, so they felt part of the process as well. In her class, they work on agriculture-related practices and work hands-on with the plant cycle.
For the primary project this year, she led the class in building seed huts with various seeds planted in them. There were apple seeds the class had dried out themselves, flower seeds and vegetable seeds. This process was started in February, and the students are able to track the seed growth every day in a chart and compare it to each cycle.
"I mean what's more agriculturally based than watching plants grow …," Wulf said of the idea.
These seed huts were trapped in a window in her classroom with the water cycle and the plant cycle visually shown above the seed huts. It proved to be a great way for the kids to feel involved and monitor their progress, while learning about the plant cycle.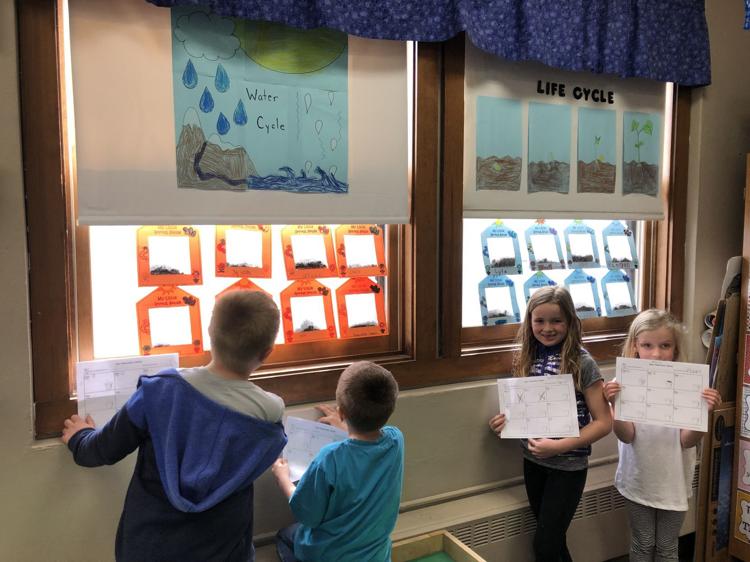 "She gets the kids involved in it and it's really hands on; it's really cool," Schoenfeld said.
Wulf had learned about the contest from Schoenfeld last year and decided to continue entering, because it is a good way to teach the kids about farming and agriculture.
"… Yes, I am going to do it again, because it's good for my classroom. The kids get excited about it, " Wulf said. "But I also want other people to be able to win, but yes, I'm going to do it again, because it's great for the kids."
Minnesota Farm Bureau Federation Director Ruth Meirick said in a press release that this bulletin board contest is a way for the students to learn about farming and ranching in unique and interesting visual methods.
Through this bulletin board process, the kids were able to learn about the plant cycle and see how changes occur in a seed to a plant. By the time the bulletin board contest was over the plants were large enough to be planted at home.
"It's amazing what (kids) retain and learn after telling them just a few times," Wulf said. "They blow me away."
The students will receive their prize when they return to school in the fall.
A Minnesota Agriculture in the Classroom book bundle will be presented to Wulf's class at a future date. In this bundle there are fiction and non-fiction that focus on a wide variety of topics that represent agricultural plants and animals. There is also a reader guide that incorporates the books into the classroom, stimulates discussion and extends students learning beyond the book itself.