The Waseca Area Foundation continues to support the city of Waseca and area programs.
The WAF granted over $65,000 for spring 2019, being the highest ever granted in a spring donation period. Over $30,000 came from the Rosenau funds specifically.
WAF awarded the city of Waseca with four grants this spring for a total of $6,085. WAF Executive Director Amy Potter presented them on behalf of the foundation.
"These grants are an essential part of providing the many services delivered by the city of Waseca to its residents," City Administrator Lee Mattson said in an email. "Without these generous contributions, the city would need to reevaluate these programs to determine if they should be continued or not."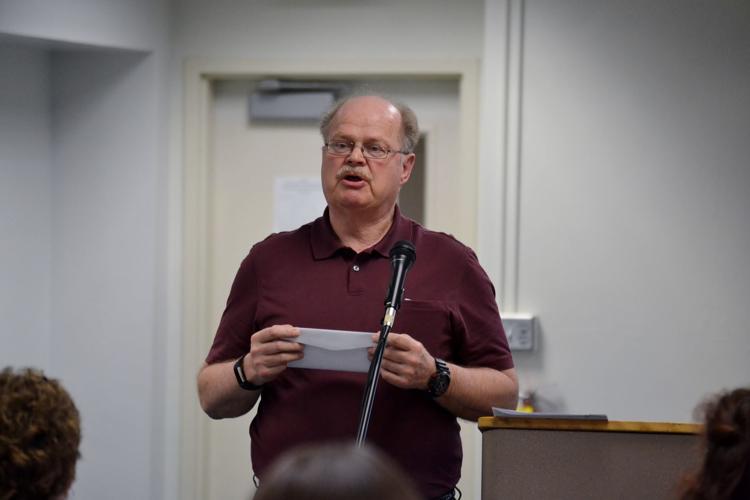 One grant the city received, accepted by Economic Development Coordinator Gary Sandholm, is for downtown flowers that will be able to bring color to the area. The WAF gave $1,007 and the city of Waseca Beautification gave $1,978 for a total of $2,989. This grant purchases the flowers and then the city maintains them through the summer.
Another grant the city secured from WAF is for the annual Water Carnival. This grant is for $600 to help with some costs to put on the event that is held at Trowbridge Park for kids.
The third grant was for the Connections Supervised Visitation and Safe Exchange Center in Waseca. The WAF granted $1,000 for games and projects meant for older kids. There are games and toys and supplies that kids are able to use when they are at the center and this grant will allow for more.
The main purpose of Connections Supervised Visitation Center, according to the city of Waseca website, is to enhance safety for children and adult victims by increasing opportunities for supervised visitation and safe exchange, by and between custodial and non-custodial parents. These can be in cases involving domestic violence, dating violence, child abuse, sexual assault or stalking. The staff will promote a safe and respectful environment, so that non-custodial parents, guests, and children can interact with one another. Connections offers a private and confidential setting while supervising only one family at a time.
The final grant the city was awarded at the spring WAF banquet was to the Waseca EDA for tourism assessment. This was for the amount of $1,500 from the Rosenau Funds through the WAF. This grant will be used for a tourism assessment that will be an in-depth look at how to use the amenities in Waseca to bring in tourists.