Mike Jevning heard a knock on his front door in rural Waseca in the middle of an early May day. As a southern Minnesotan is prone to do, he opened up his home to the stranger, and, unbeknownst to him, so much more.
Three weeks later, on Tuesday, Frank Langella was standing inside his game room and Bobby Cannavale in his backyard. Around them were more actors, plus directors, producers and dozens of movie set workers. The Jevning family household was a film set.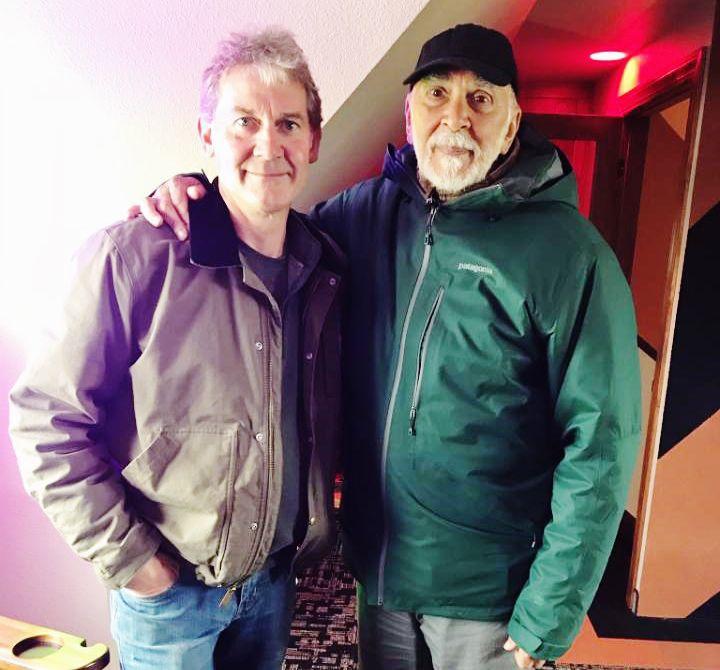 "It's just fun. At first, I didn't really believe too much," Jevning said Tuesday, as a film crew worked in his backyard. "They knocked on my door, and they asked if they could shoot a movie out here. Then a producer brought me a contract to sign, and that's when I knew that this was real."
The film, presently titled "Lapham Rising," based off a book of the same name, is shooting in Minnesota thanks to the efforts of an Owatonna production company, Winter State Entertainment, led by Hamid Torabpour. Before coming to Jevning's property, near Goose Lake, east of town, the film was shot in Excelsior and Owatonna.
The location is central to the plot, but that location is not Minnesota. The movie is intended to be set in the Hamptons on the east coast, but Winter State said it could get the movie shot for half the price in Minnesota.
"When we were putting the budget together, we thought we could shoot it in the Hamptons. When I was told we were going to double the Hamptons in Minnesota, I did not believe that at all," said Producer Patrick Werksma. "But if you look at Excelsior, Minnesota, it's a little slice of the Hamptons. They're driving their Aston Martins and classic Mercedes, and women are walking around in their Lululemon with their little dogs. So visually, it's working out very well."
It might seem odd that a movie taking place in the Hamptons is using a Waseca property as its depiction of luxury, but the whole team found Jevning's property to be the perfect representation — perhaps with some editing to make things even grander.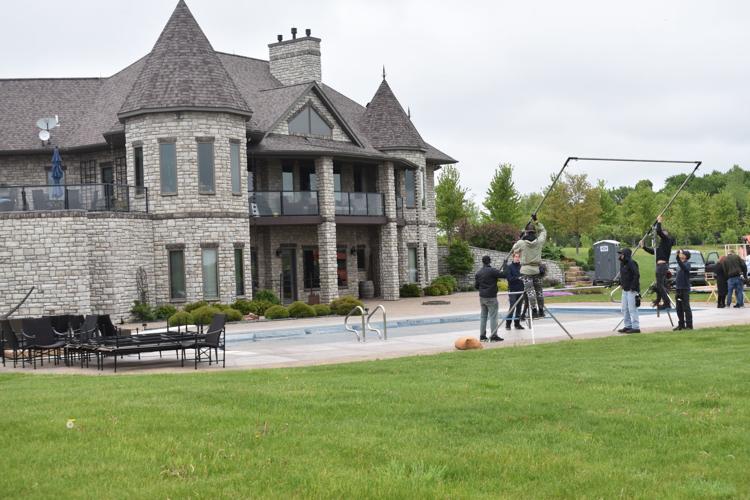 "This property is absolutely amazing," Werksma said. "Honestly, it was just our location scout went on a drive and saw it in the distance and followed the driveways all the way up here to get it. And Mike has been nothing but hospitable."
"Lapham Rising" is slated to be a comedy — a dark comedy, Werksma noted.
It tells the story of Harry March, a retired writer whose life starts to unravel when a multimillionaire begins building a mansion across from his quiet island home in the Hamptons. Up until now, he has lived peacefully with his talking dog, Hector, a born-again Evangelical and unapologetic capitalist. To Harry, the gargantuan mansion represents the fetid and corrupt excess that has ruined modern civilization. Which means, quite simply, that this is war.
Langella plays the main character. He's known for a long film career that includes "Dracula" in 1979, "Masters of the Universe" in 1987, "Good Night, and Good Luck" in 2005, Frost/Nixon in "2008" and many dozens more. He was nominated for an Oscar for his portrayal of Nixon in "Frost/Nixon."
The primary supporting cast member is Cannavale, who has played countless roles in movies and especially TV throughout the 2000s, including more recently "Boardwalk Empire," "Nurse Jackie," "Spy," "Ant-Man" and "Homecoming." He has won two Primetime Emmys.
Other cast members include Ashley Benson, of "Pretty Little Liars" and "Spring Breakers," Stockard Channing, who played Rizzo in "Grease," and Catherine Parker, who featured in the recent Netflix series, "The Haunting of Hill House."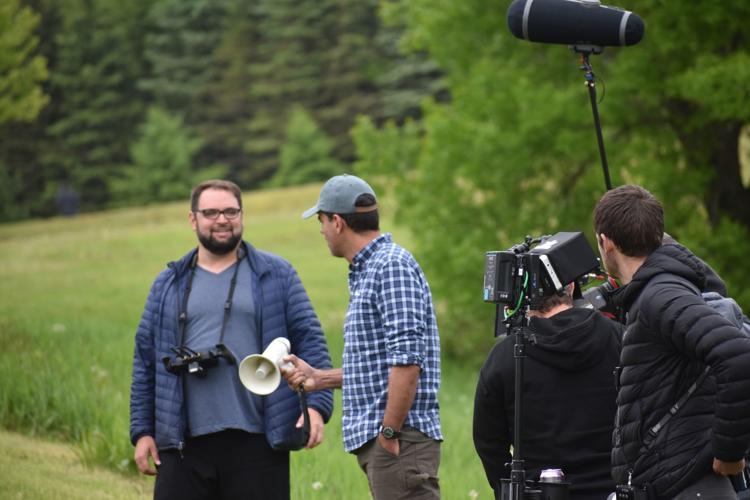 The director, Charlie Kessler, has thus far only directed a few short films and an episode of TV, but he has worked on movies since 2005. He said he hopes to see "Lapham Rising" debut at the Sundance Film Festival in January 2020, but nothing is set in stone yet.
He was confident he can carry out his vision for the Hamptons film right here in rural Waseca and in the other Minnesota locations.
"100 percent. This totally works for what I'm going for," he said.
In addition to finding the scenic locations desired in Minnesota, the film crew is excited to be working in places where the people are excited to have them, according to Producer Werksma.
"When you come to places like this, where the people have never seen a film set before, everyone is willing to open up and help out," he said.
The Jevning family members weren't the only Wasecans on set Tuesday. A gaggle of community members watched and gawked from a distance, enjoying something they've never seen before.
Waseca Area Chamber of Commerce Executive Director Ann Fitch was among the onlookers. She was considering ways in which the film could benefit the Waseca community.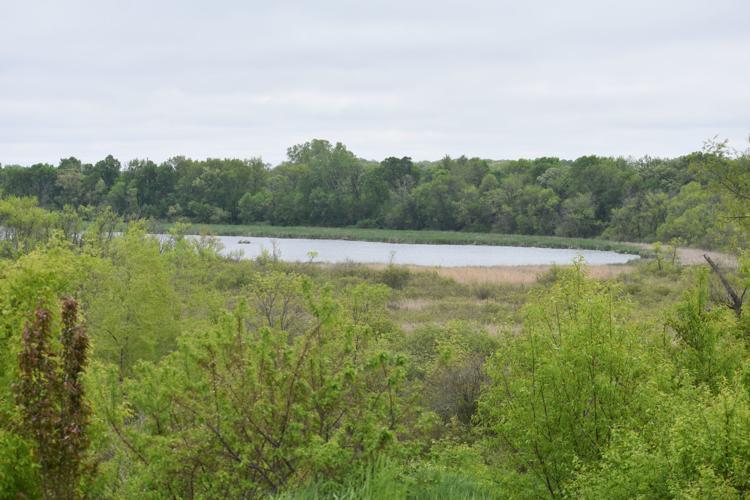 "They don't necessarily get to see Waseca much, but just having the film in Waseca, knowing that we exist, is really cool," she said. "I'm one who likes to surf Internet Movie Database (IMDb) to see where things were filmed, and just for Waseca to show up in that search and in the movie at the end credits I think is really cool."
She noted that Minnesota is a good place for film crews to take their projects, and Waseca should be on the lookout for more opportunities.
"It's an inexpensive place to film," she said. "It depends on how big the scale of the movie is, but for the budget of this kind of movie, it just doesn't seem that intrusive in people's daily lives, and I'd like to see the city keep fees down as much as possible and not invent new ones."
More movies in the future or not, everyone from Waseca was enjoying the show (or the creation of the show) Tuesday. It's not often that Hollywood, or the Hamptons, hits Waseca.
"This is so much to take in, just because it's so far outside the realms of our lives here in Waseca," Fitch said. "It's just really cool to see professionals do their thing. It's been a really welcoming set."