A chorus of "oohs" and "ahhs" echoed through the high school gym Friday morning.
The Eagle Bluff Environmental Learning Center's inflatable planetarium, StarLab, made a stop in Kenyon for two short kids' programs organized by the Kenyon Public Library, which opted to use gym due to space constraints.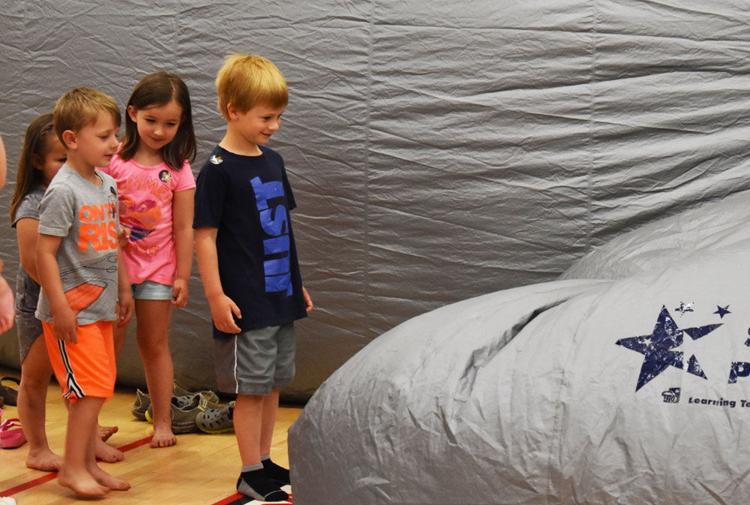 Molly Kelly, an instructor at Eagle Bluff, projected images of the stars and constellations moving across the sky inside the dark planetarium. Since the earliest human civilization, Kelly explained, people have imagined the stars as pictures, pieces of larger stories used to explain phenomena of nature and science not yet understood.
The constellation Ursa Major, for example, which includes the well-known Big Dipper, helps tell the myth of the Greek goddess Hera, who punished another woman who captured her husband's attention by turning her into a bear.
"Next time you go out, maybe you'll see the constellations and recognize them," said Kelly.
Audrey Helgen, age 10, said she enjoyed being surrounded by the stars and constellations inside the planetarium.
"There's more than I thought there was," she said of the constellations.
Sydney Belcher, age 12, was excited to see her zodiac sign, Leo the lion, especially when Kelly projected lines drawn between the stars.
"The constellations, when they were all put together, you could actually see what they were," said Belcher.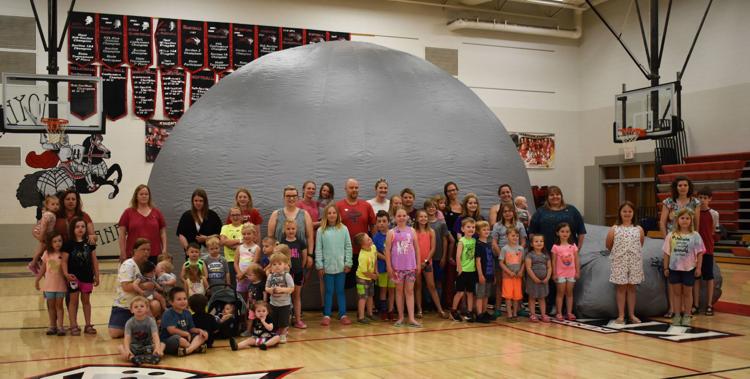 Kenyon-Wanamingo sixth-grade students visit Eagle Bluff each spring for a four-night environmental learning and team-building trip in Lanesboro.
At the May K-W School Board meeting, Elementary Principal Katy Schuerman described how the trip turns into a powerful experience for students, breaking down social barriers and allowing even shy students to come out of their shells.
"It was a great growing experience," she said.