Kenyon-Wanamingo School Homecoming Coronation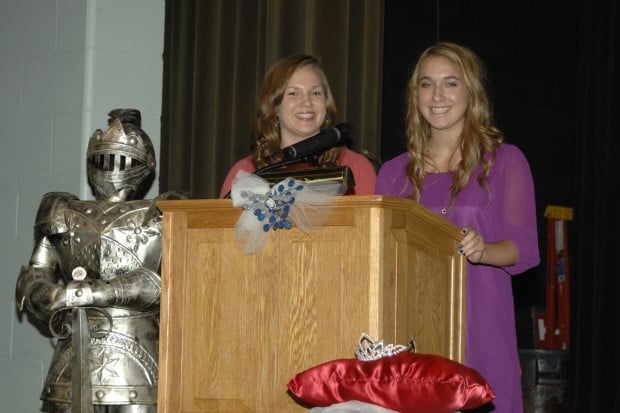 MCs Kyla Kincaid and Audra Clark
Right: Kyla Kincaid and Audra Clark served as Masters of Ceremonies for coronation night at K-W. The Homecoming theme is "A Knight in Paradise." (Terri Washburn/The Kenyon Leader)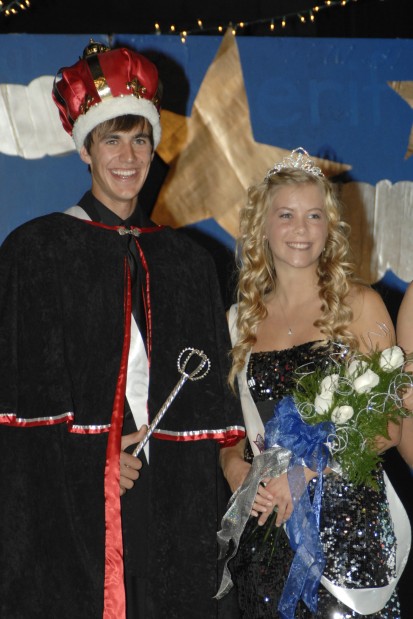 King Marshall Friese and Queen Shari Sahl
An excited and happy Marshall Friese and Shari Sahl were crowned K-W Homecoming King and Queen for 2012. (Terri Washburn/The Kenyon Leader)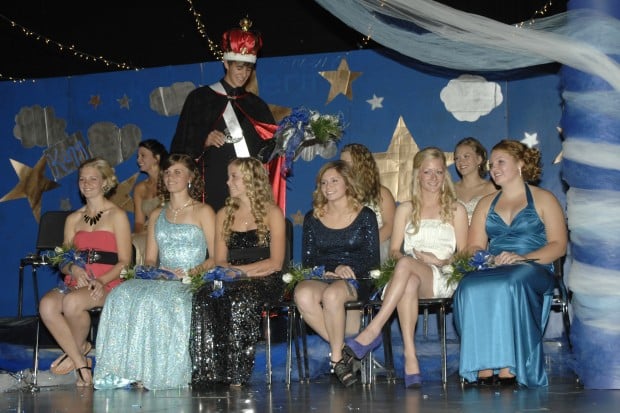 Marshall Friese crowns Shari Sahl Homecoming Queen
Marshall Friese sets the crown on Shari Sahl at Monday night's Homecoming Coronation in the K-W MS/HS Auditorium.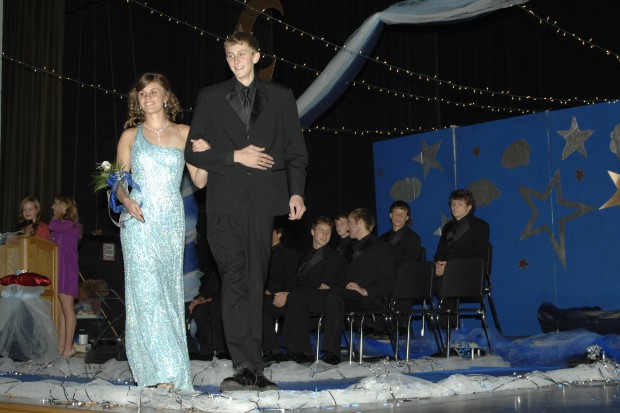 Seniors Katie Strand and Jordan Ryan
Far right: Seniors Katie Strand and Jordan Ryan make their entrance as part of Homecoming Court at K-W. (Terri Washburn/The Kenyon Leader)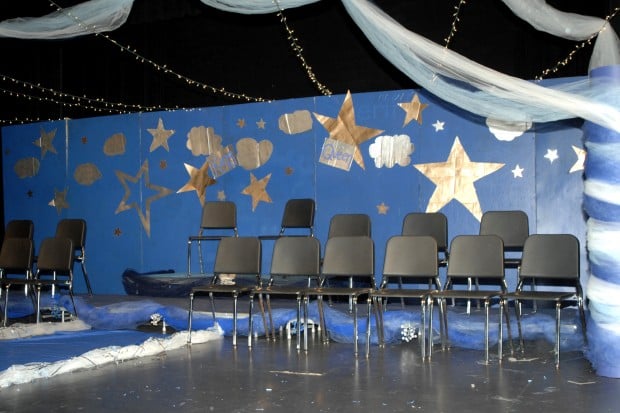 The stage was set
Decorations, chairs, lights; now all that was needed was the K-W Homecoming Court.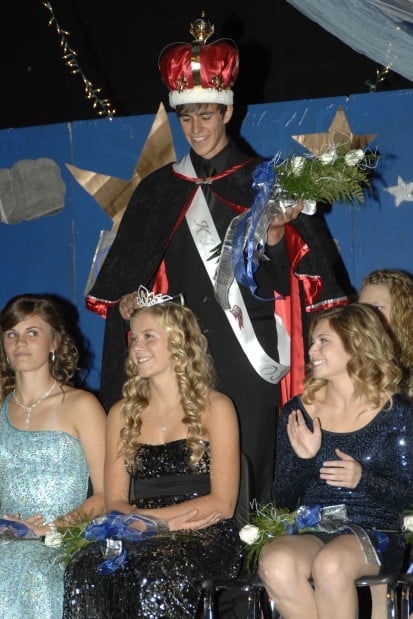 Friese crowns Sahl as Homecoming Queen
Excitement was high in the K-W auditorium as King Marshall Friese crowned Sheri Sahl Homecoming Queen on Monday evening. The Homecoming football game is Friday, October 5.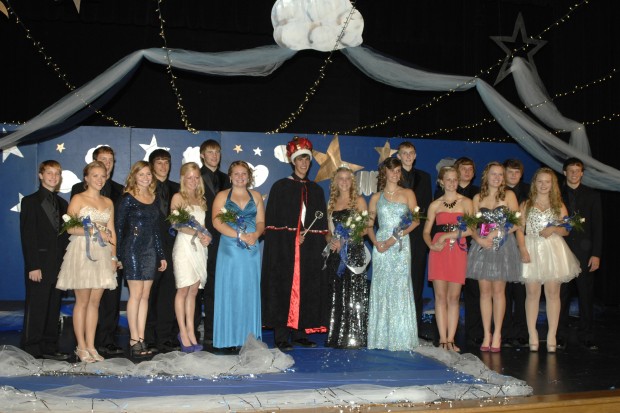 Homecoming Coronation
The K-W 2012 Homecoming Court: (left to right) Freshmen Jared Clawiter and Siri Quam, Zach Quaale and Ashley Peterson, Chris Knott and Maddie McLain, Brad Rostad and Sarah Hildebrandt, King Marshall Friese and Queen Shari Sahl, Jordan Ryan and Katie Strand, Chas Warner and Michaela Stucky, Juniors Lucas Bakken and Julianna Baalson and Sophomores Tanner Warner and Anna Washburn. (Terri Washburn/The Kenyon Leader)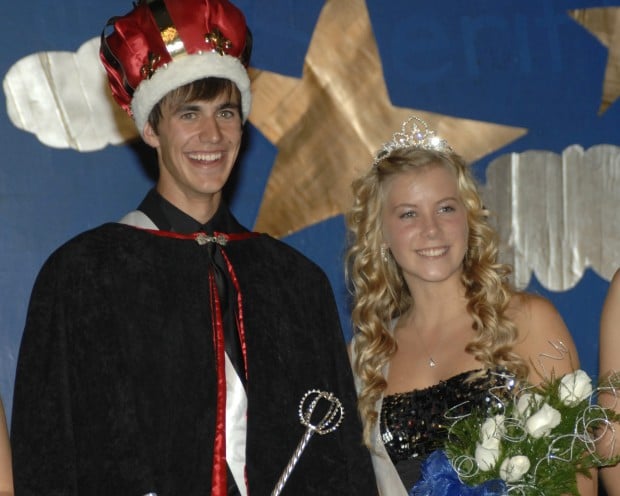 Homecoming King Marshall Friese and QueenShari Sahl
Kenyon-Wanamingo Homecoming Coronation was Monday night in the auditorium. After much ceremony, Marshall Friese was crowned King and Shari Sahl was Queen.They will reign all week at K-W.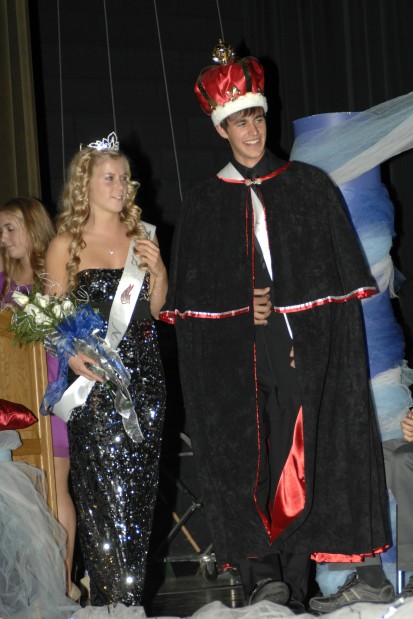 K-W Homecoming King and Queen
Shari Sahl and Marshall Friese reign this week at Kenyon-Wanamingo High School as Homecoming Queen and King for 2012.