Growing up in Dundas, Derek Albers idolized the Dukes.
First, he attended games as a fan. Then, he served as the team's bat boy starting in 2008 before playing sparingly as a defensive replacement last summer after he graduated from Northfield High School. Wednesday night, Albers started his first game on the mound for Dundas.
"It's not surprising, but it's definitely interesting getting more playing time with the Dukes," Albers said. "It's really fun, too, because I was a bat boy for the Dukes for a long time, so to finally get to play for them is really cool."
"I don't think I've ever seen any of these kids before, but I knew they were a good team," Albers said. "I don't have the fastest fastball, so I knew I had to work off-speed and just trust the defense and hit my spots so they can make plays."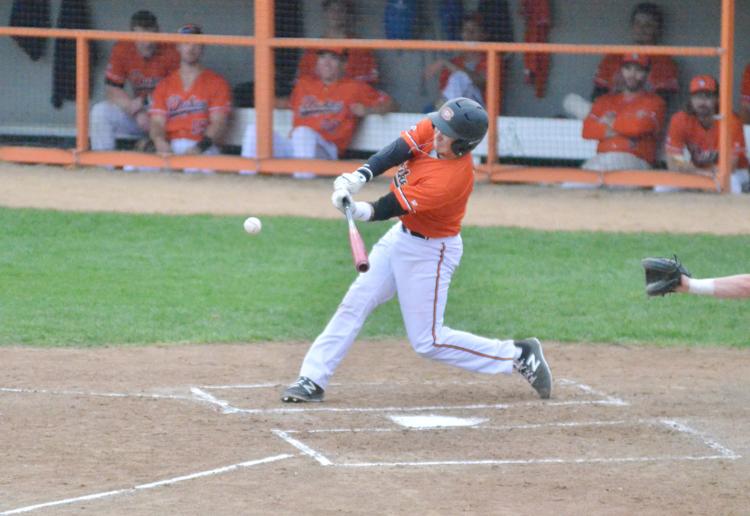 That comes after Albers wrapped up his freshman season at Crown College, a Division III school that competes in the Upper Midwest Athletic Conference in St. Bonifacious, 30 miles outside of Minneapolis. Albers made six starts for the Storm, winning twice and finishing with an ERA of 3.56.
As the season progressed, Albers started to see more playing time off the mound, playing primarily in right field and accruing a batting average of .289 in 38 at-bats to go with 11 runs scored and five RBIs. That helped Crown College establish a program record for wins in a season with 16 and qualify for the school's first UMAC tournament.
That led up to this summer, where Albers has made six pitching appearances after Wednesday, which was his only start. He's accrued an ERA of 2.25, tied for second lowest on the team among pitchers with more than five innings of work, across 20 innings and picked up two wins in relief.
"It's very cool," Albers said. "I've looked up to all these guys and got to know them. To finally get to play the game with them, it's almost like a childhood dream come true. It's just really cool, and I know a lot of these young guys playing, too, probably feel the same way."