Northfield softball was tired of hearing about what happened last time.
Last time, Mankato West eliminated an early one-run deficit to top Northfield on its way to a Big 9 Conference title. Last time, the Raiders felt like they let a potential chance at the program's first conference crown slip away with a few uncharacteristic moments.
Well, this time, during Friday's Class AAA state final, Northfield was much more in character as it raced past top-seeded Mankato West 8-3 to win the program's first state title after jumping on the Scarlets for five runs in the top of the first inning.
"The goal was just to get a few, and five was just a blessing," Northfield senior Jillian Noel said.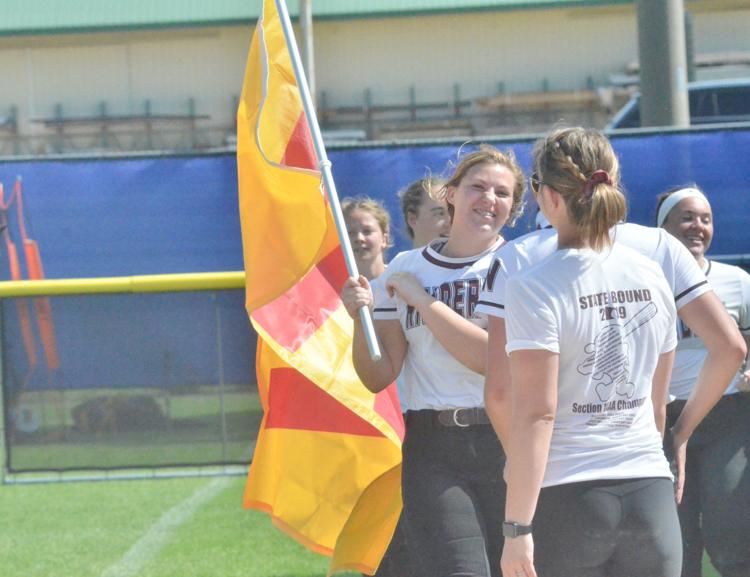 The Raiders added another two runs in the bottom of the second to stake themselves to a 7-0 lead after two frames.
After an additional run in the top of the sixth, Northfield had scored more runs than any other team has against Mankato West this season and became one of two teams to beat the Scarlets this year along with Maple Grove, who topped Stillwater 3-2 on Friday to win the Class AAAA title.
"We were confident coming into this game, and we knew that the last time we played Mankato West it wasn't really a good representation of how we could play," senior Caroline Pritchard said. "Today proved we know what we're capable of."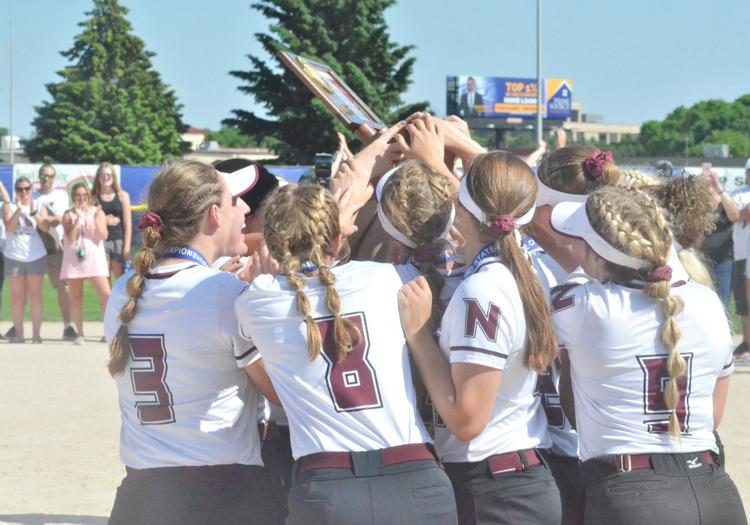 Pritchard finished the day 3-for-4 with three runs driven in, while senior Jillian Noel added a pair of singles and sophomore Mikaela Girard coupled together a double and a single.
Girard scored the first run of the game after athletically evading the tag of Mankato West catcher Bri Stoltzman to score on junior Anne Fossum's single.
She later scored the final run of the game on a similar play, when she darted home to score in the top of the sixth on Fossum's sacrifice fly. The maneuver isn't borne of tireless practice, but merely a survival instinct.
"It's more of, 'I don't want to get out, and I'm trying to avoid it because then I'll get in trouble.'"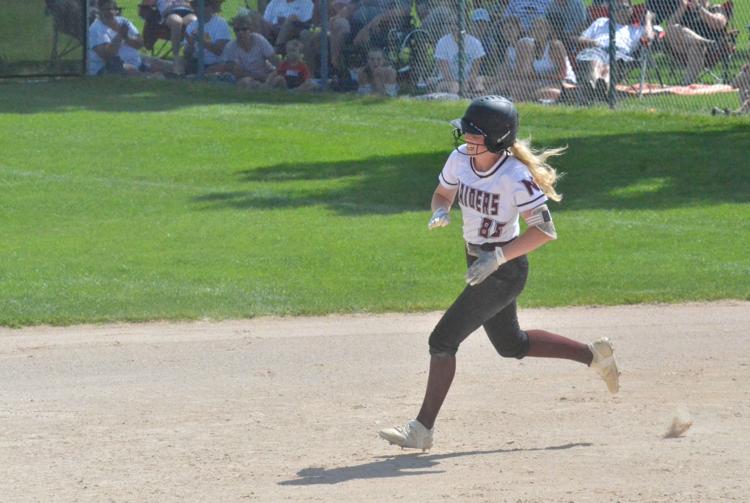 All that scoring was more than enough support for sophomore pitcher Brynn Hostettler, who hasn't allowed more than five runs in an outing this season, which came in a 5-1 regular-season loss against Mankato West.
Friday, Hostettler was sharp, perhaps even more than her dueling 14-strikeout performances during Thursday's quarterfinals. Against Mankato West, she struck out 10 while allowing only two hits, a walk and one hit batter while surrendering the three runs, two of which were earned.
The only blemish came in the bottom of the fourth, when Mankato West scored its three runs and notched both its hits. The right-hander didn't allow a baserunner outside of that frame.
"I was way more locked in than yesterday," Hostettler said. "I was like, 'OK, we're doing this. We came all this way, so let's finish it.'"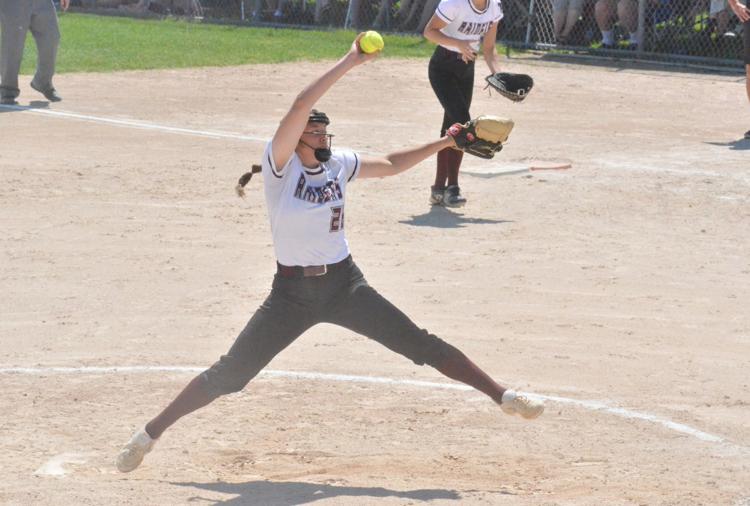 Hostettler, along with Noel, Fossum and sophomore Payton Fox were named to the Class AAA all-tournament team after the win.
Noel launched a home run in quarterfinal and semifinal victories Thursday, Fossum finished with six hits and four RBIs in the three games and Fox finished with five runs scored in the three games.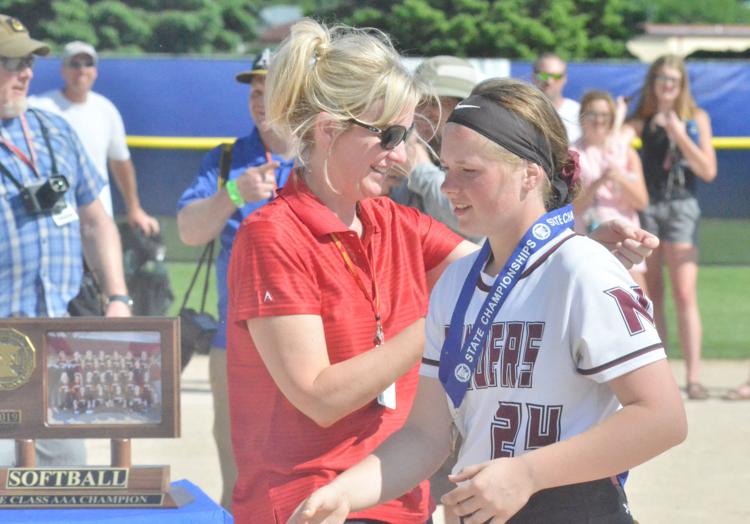 Hostettler's final strikeout came on the final out of the game to set off a celebration of the program's first state title during its first state tournament appearance.
"I was smiling that whole last inning," Girard said. "I'm so proud of (Brynn). She's my summer teammate, too, she moved from Winona, and I moved from Iowa, and we just have a great bond. She's my best friend."
"I think we're all still in shock," Hostettler added. "It's like we all still don't know what to do. I don't know. We worked so hard to get here, and at the beginning of the season we knew it was going to be a special season. To finally fulfill that feels so good."