In many ways, Monday's game was typical for the Northfield VFW Post 4393 baseball team, at least in terms of the final results. What was atypical was that the opponent, the Rochester Knights, were within striking distance.
Northfield won 5-4 after stranding the tying run on second base and the winning run on first in the seventh inning when Tyler Nelson nicked the outside corner of the strike zone to end the game.
The win improves Northfield's record to 10-2, with the only losses coming via a 2-1 defeat at Red Wing and a 7-3 setback against Albert Lea. Six of the 10 victories have come by double digits.
"It's just been a fun season," Northfield manager Robert Garcia said. "I keep telling these guys that they have a very special team with the pitching depth that we have, the defense we've been playing — almost flawless defense — it's just been a lot of fun. Offensively, I think I have the good problem of trying to fit guys on the roster with so many good hitters. It's been a lot of fun this year."
Monday, Northfield jumped out to a 2-0 lead in the bottom of the first before Rochester tallied a run in the third and added three more in the top of the fifth to take a temporary 4-3 lead. Northfield tacked on a pair of runs in the bottom of the fifth and took the lead when Nolan Stepka bounced an infield single over the pitcher to score Ethan Lanthier from third base.
Lanthier finished with three hits and a pair of runs scored, while Austin Rice tallied three hits, including a double, while driving in a pair, and Blake Mellgren singled, drew a pair of walks, scored a run and drove in another.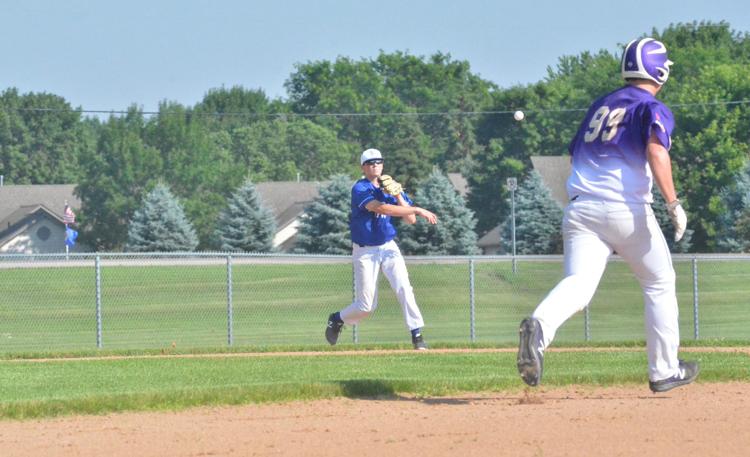 That was just enough to support Oliver Blundred and Tyler Nelson on the mound. Blundred started and tossed 4 2/3 innings, surrendering four earned runs, striking out six and walking three in a no decision. Nelson entered in the fifth and pitched the final 2 1/3 innings, while striking out three, walking two and not allowing a run to earn the win.
That pitching's been typical for Northfield this season, Garcia said.
"That's what gives us a leg up, that we have a lot of pitchers," Garcia said. "We have four or five solid pitchers, and even our relief pitchers could be No. 1 pitchers on some other teams. That's what makes us really dangerous and very potent."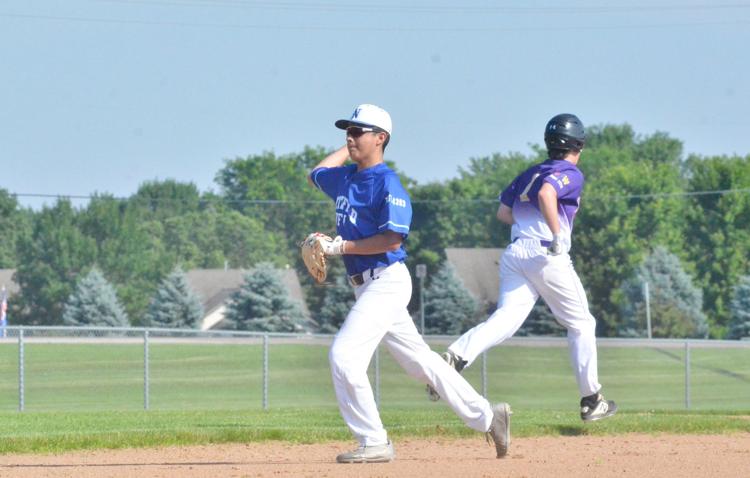 In addition to Blundred (3.10 ERA, 20 1/3 innings) and Nelson (0.00 ERA, 7 2/3 innings), Northfield features Gunnar Benson (0.58 ERA, 12 innings, also pitches for the Legion team), Ryan Bell (0.00 ERA, 9 innings) and Nolan Stepka (0.91 ERA, 7 2/3 innings) as its five-headed monster.
"Those guys, if they were in a different town they'd be their ace," Garcia said. "That's how good they are."
Blundred, Benson, Bell and Stepka typically start games, while Nelson has recently converted into the team's primary weapon out of the bullpen.
"We're putting him in relief so we can pitch him more," Garcia said. "He's made the adjustment really well to go from starting pitching to relief, and he enjoys pitching more games instead of the one game and then waiting a couple games."
That rotation is what's helped Northfield maintain its solid record while primarily playing depleted.
"Unfortunately, we haven't had our full roster yet to play one game," Garcia said. "We're really excited because we think Wednesday (at home against Faribault) could be our first game where we have everyone here, so that'll be nice to have our best roster."