For a moment, everybody froze.
Sophomore Payton Fox had just snared a soft line drive to end a 5-1 victory Thursday against Winona in the Section 1AAA title game, but the Raiders weren't sure how to celebrate the first section title in program history.
They never practiced that part.
"We were so surprised, that we just stood there and looked at each other," sophomore pitcher Brynn Hostettler said.
Eventually, Northfield (18-3) mobbed around Hostettler, who had just finished her third complete game of the postseason thanks to eight strikeouts. The run she allowed Thursday was her only blemish in the section tournament, and the second run against her in the last seven games.
She allowed three hits to the Winhawks (16-7).
"She's dominant," Northfield coach Ryan Pietsch said. "She's just very poised out there. She doesn't get rattled. Even when she's not getting some that probably should be called strikes, she stays calm, comes right back and trusts her stuff."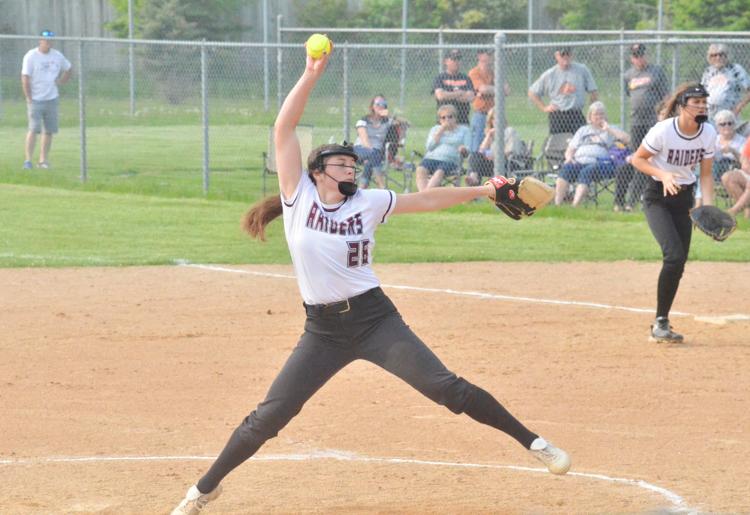 When Hostettler wasn't blowing her fastball past Winona, she received plenty of help behind her.
In addition to Northfield not making an error in the three section games, Thursday featured Fox's running grab to end the game, a leaping grab at shortstop by senior Jillian Noel, sophomore catcher Chloe Rozga nailing a Winona runner attempting to steal second base and senior centerfielder Anika Guggisberg running down a fly ball in the right-center field gap.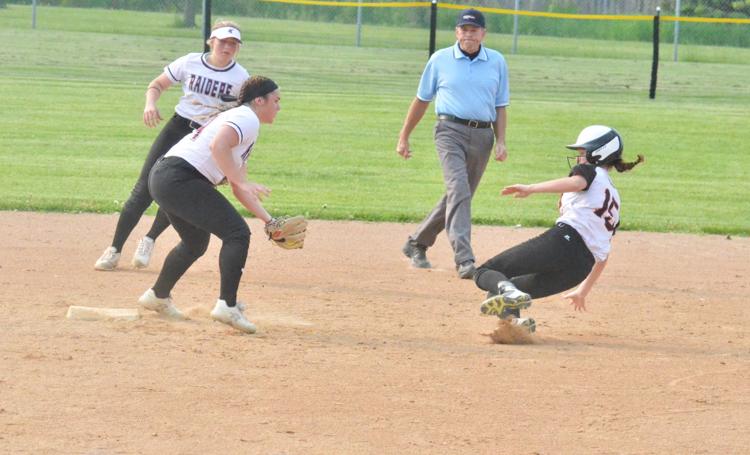 Thursday was the second postseason matchup between the two teams in the last three days after Northfield won a 2-0 matchup Tuesday to force Winona to fight back from the loser's bracket. Initially, it appeared the rematch was going to largely mirror the original, which remain deadlocked into the sixth inning until Noel launched a two-run homer for the entirety of the day's scoring.
Thursday's tie-breaking blast came three innings earlier, courtesy of a two-out solo home run crushed by Fox in the third inning to provide the Raiders with their first hit.
"That was a no-doubter," Pietsch said. "I told her that might be one of the furthest home runs I've seen in my 12 years of coaching softball."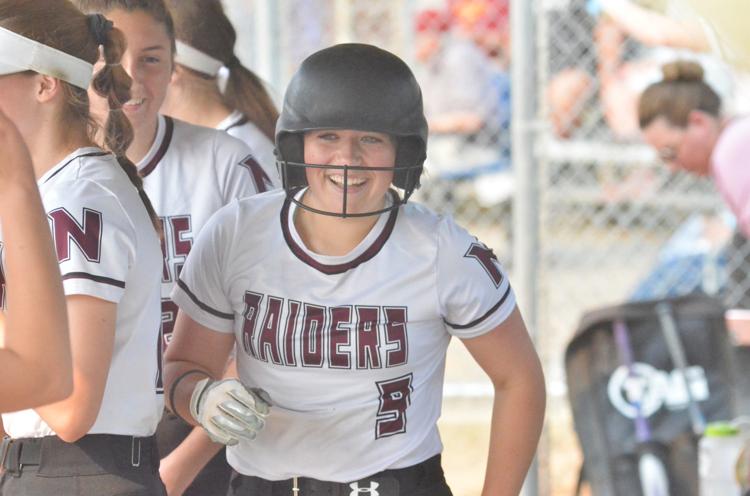 Then, in the top of the fourth, Winona tied the contest 1-1 after sophomore Paige Grafton scorched an RBI double down the left field line. Northfield jumped back in front in the bottom of the fourth with a method that hasn't been needed much this year — small ball to capitalize on an opponent's mistakes.
First, junior Anne Fossum reached second base after her deep fly ball to left field was dropped with one out. Rozga drove her in with an RBI single before advancing to third when the throw home squirted away behind home plate.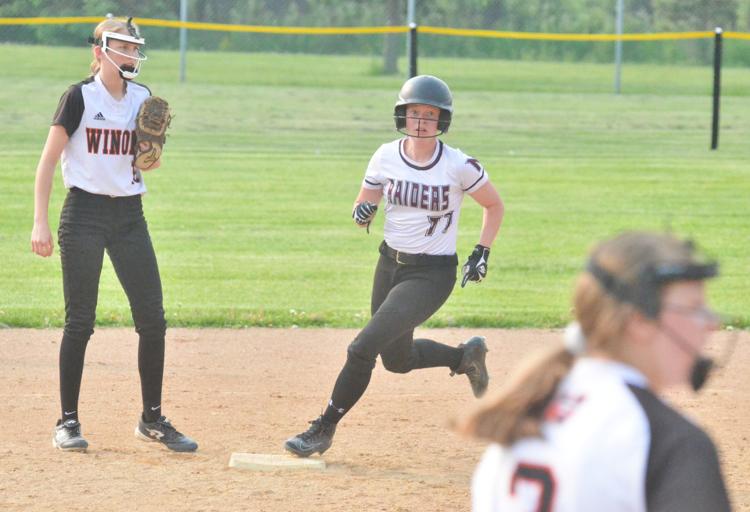 When junior Sophia Schwartz courtesy ran for Rozga, the catcher, Pietsch delivered a message to the next batter, senior Caroline Pritchard. The suicide squeeze was on.
"I honestly don't think I've ever had a suicide squeeze," Pritchard said.
She bunted the first attempt foul, which temporarily put the suicide squeeze sign in Pietsch's pocket. When Pritchard laid off the next two pitches for balls, Pietsch pulled the tactic back out.
"It was a great count for it, and the pitcher had to come right at her so she didn't walk her, and she did, and Caroline executed it perfectly and Sophia was perfect," Pietsch said.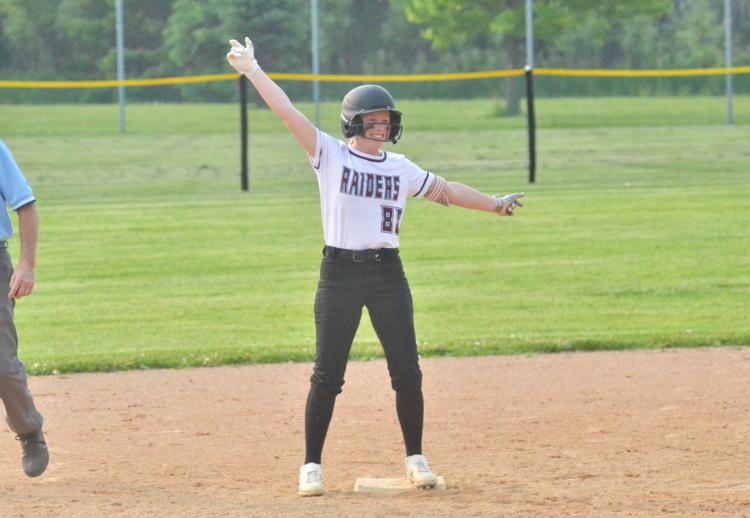 That provided a 3-1 lead for Northfield, which then extended the advantage to 5-1 in the bottom of the sixth before Hostettler retired the side in the seventh without much trouble. Grafton's RBI double was the last hit she allowed.
Last year, Hostettler was on the other side, rushing out of the dugout to celebrate Winona topping Northfield to advance to its third straight state tournament. Thursday marked Hostettler's third complete game against her former team in the last 17 days.
"This is a really high emotion situation and I think Brynn handled it really well going against her old team," Pritchard said. "Not a lot of pitchers could do that."
For Pritchard, as well as the three other seniors for the Raiders — Noel, Guggisberg and Marissa Nelson — winning the section title demolished the Winona-shaped roadblock of the last three years.
"They've been to the state tournament for the past couple years and we've been trying to gnaw at them for the last couple years, and to finally do it is just a great feeling," Pritchard said.
"Now that we're past this, we have our eyes set on the prize," she added.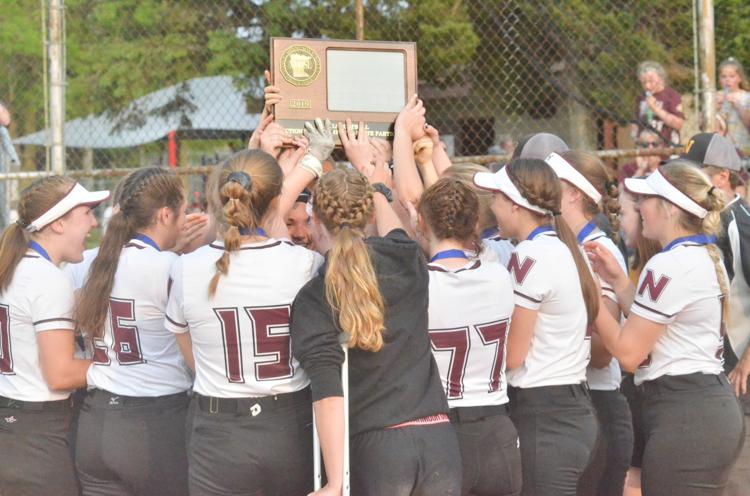 Hostettler and Pritchard struggled to find words to conceptualize the emotions connected to not only Thursday, but attempting to understand the historical perspective of the program's upcoming inaugural trip to the state tournament, which starts at 11 a.m. Thursday at Mankato's Caswell Park.
The Raiders haven't had much practice in that, either.
"I'm going to cry right now just talking about it," Hostettler said.